What can Hoosier Nation expect from Indiana basketball freshman Mackenzie Mgbako? A 'walking bucket.'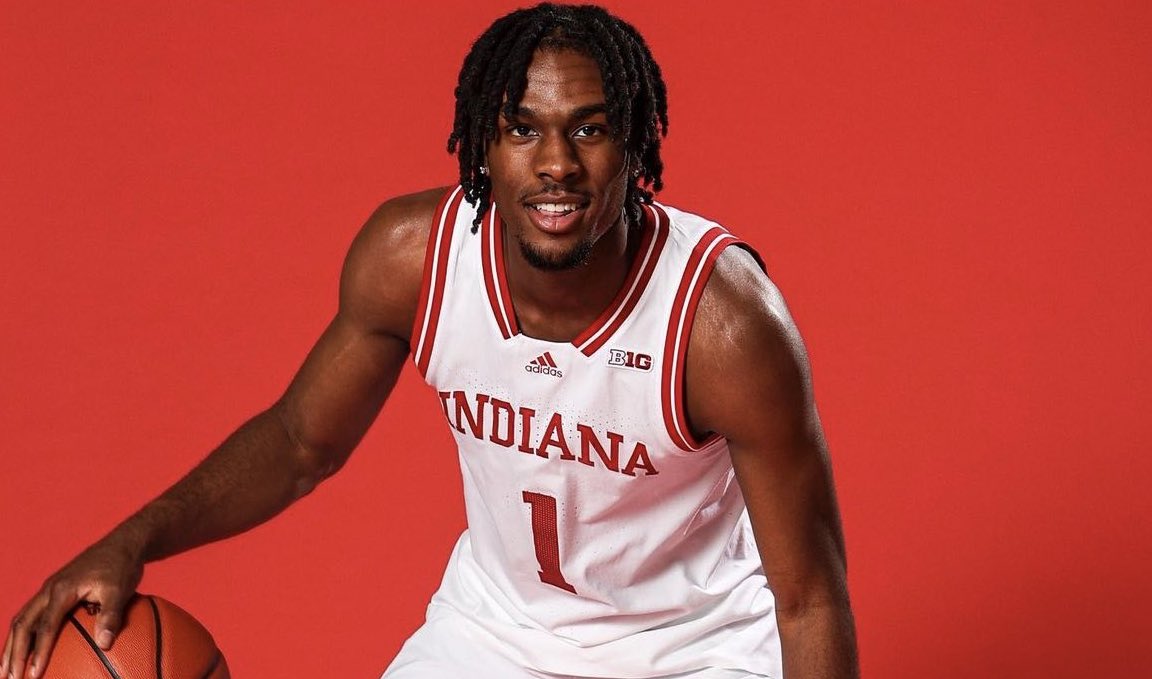 Mike Woodson and Indiana basketball hit the near jackpot during this offseason when they were able to secure a commitment in the spring by five-star freshman forward Mackenzie Mgbako. It was the third consecutive spring that the Hoosiers landed a top-30 player in the class with Tamar Bates (2021) and Malik Reneau (2022) coming before.
Coming into this offseason however, Mgbako was originally committed to Duke before deciding to reopen his recruitment. Once his recruitment reopened, it came down to Kanas and Indiana with the Hoosiers eventually winning his recruitment.
Mgbako finished the 2023 rankings ranked No. 8 overall in the 247Sports Composite Ranking.
Mgbako, a 6-foot-8 wing, has been widely discussed as one of the top offensive players in the country. At his size and overall skill, Mgbako has the ability to play both he 3 and the 4 in Indiana's offense. As a senior at Roselle Catholic (NJ), he averaged 16.3 points and 9.2 rebounds per game. He was also part of the Nike Hoop Summit and had 22 points and eight rebounds for the World Team.
"Mackenzie is a dynamic player and an outstanding young man from a great family. He has the chance to have an immediate impact on our program," Indiana basketball head coach Mike Woodson said of Mgbako when he signed. "He's a tremendous offensive player who gives us athleticism, length and the ability to be an inside/out threat.  He can beat people off the dribble, rebound, run the floor and guard multiple positions. Like most freshmen, he will benefit greatly from time in the weight room. He is a winner who has played against high-level competition and was a state champion in high school."
More: Pictures of Malik Reneau, Trey Galloway, Mackenzie Mgbako and others from Indiana basketball photo day
The 2023 McDonald's All-American is expected to come in right away and play a major role for Indiana basketball this upcoming season. He is that athletic, versatile wing that Mike Woodson has been wanting to add to his system since he took over as head for Indiana basketball.
But for Hoosier Nation, what can they expect from five-star forward Mackenzie Mgbako?
"A bucket," Mgbako simply says. "That's what they can expect…a walking bucket."
Watch Full Interview:
Get to know @MackenzieMgbako.

📍 Gladstone, New Jersey
🏀 Forward
🎓 Freshman pic.twitter.com/dgthE00Bh9

— Indiana Basketball (@IndianaMBB) August 28, 2023
Make sure to follow Hoosier Illustrated on Twitter @Indiana_FRN, Facebook and YouTube to stay up to date on all of the news, updates and coverage of Indiana University athletics.