Look: Photos of Indiana basketball head coach Mike Woodson with former Hoosier standouts Alan Henderson, Calbert Cheaney at charity event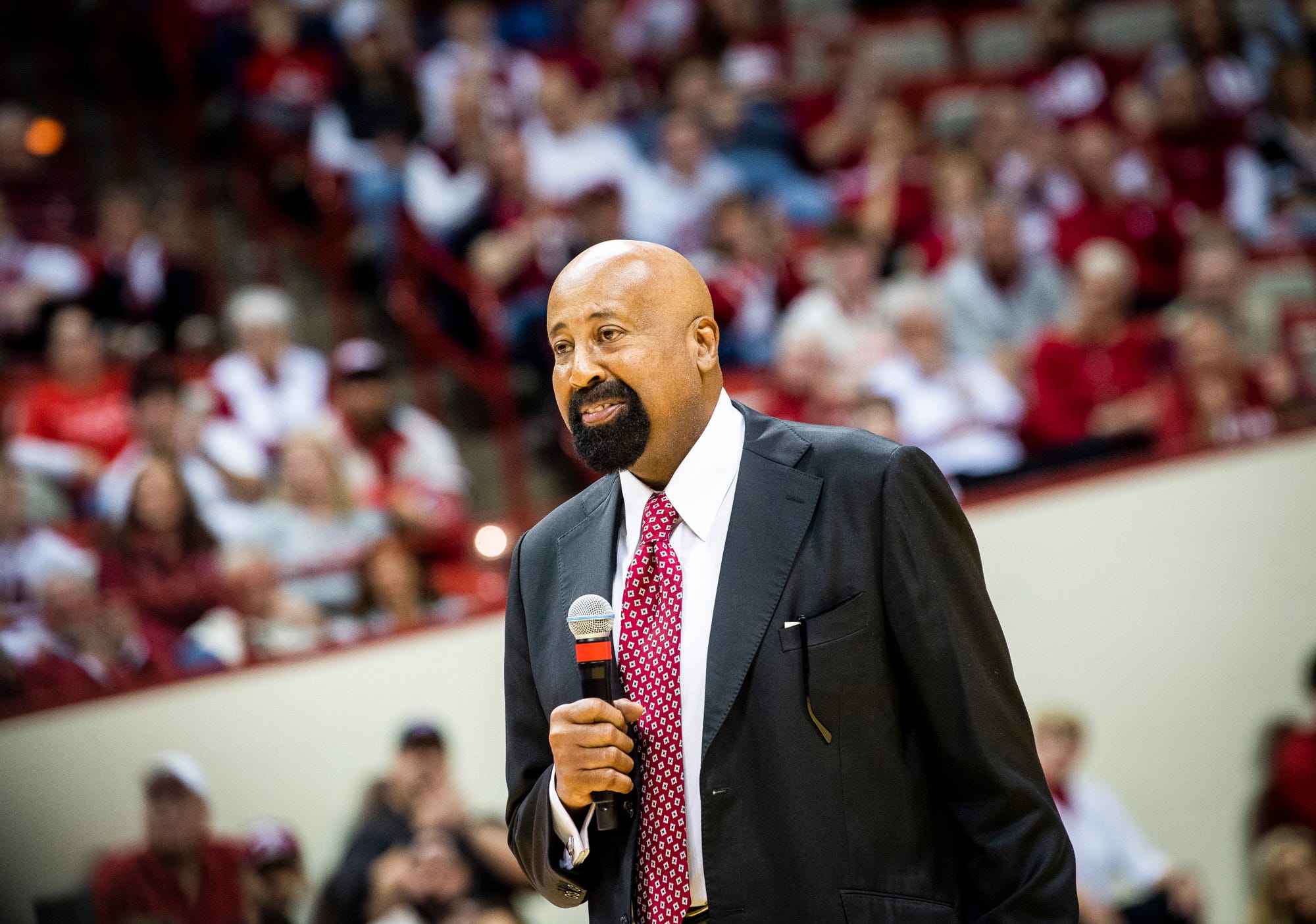 It is always a big deal when you see former Indiana basketball greats get together at any point in time. Over the weekend, Indiana head coach Mike Woodson hosted his annual golf outing which also included a cocktail party, as well, with multiple guests appearing.
Former Indiana basketball frontcourt standout and Indianapolis, IN native Alan Henderson posted on his Twitter page a picture himself along with Mike Woodson and Indiana all-time great and newly hired Director of Player Development Calbert Cheaney.
Henderson played at Indiana from 1991-1995 and is currently the only player in Indiana basketball program history to rank in the top five in rebounding, blocked shots and steals. He is ninth in scoring and helped lead Indiana to the Final Four in 1992. His 23.5 points per game scoring average in hos senior season is the highest single season scoring average for any Indiana player during Bob Knight's 29-year tenure.
He was drafted with the 16th overall pic in the first round of the 1995 NBA Draft by the Atlanta Hawks. He also had stints with Dallas Mavericks, Cleveland Cavilers and Philadelphia 76ers in his 12-year NBA career.
After spending the last three years as an assistant coach for the Indiana Pacers, former Indiana basketball all-time great Cabert Cheaney returned to the program as the new Director of Player Development. He credits Mike Woodson as the leading reason he returned to Indiana.
"Woody. Woody. At that time, I hadn't really considered coming back to college, but Woody was the determining factor for me," Cheaney said of returning to IU over the summer. "I have so much respect for the man, what he's done, and what he's been able to do. I've known him forever, known him for a long time, even since I was a player here. So he and his staff that he's put together is really what brought me here. The fact that I'm able to be a part of that means a lot to me. And I appreciate Woody for wanting to include me in his dream, so to speak."
Indiana basketball head coach Mike Woodson recently received a $1 million annual raise on current contract.
"Upon his arrival, Coach Woodson immediately re-inserted our program into the national conversation both in terms of an elevated level of success on the court and in recruiting," said IU Vice President and Director of Athletics Scott Dolson. "I knew that returning our program to the level that Hoosier fans rightfully expect would be a process that wouldn't happen overnight. I have been extremely pleased with the steps we have taken during the last two years. I believe under Coach Woodson's leadership, we have positioned the program to compete at the highest levels in recruiting, which in turn will enable us to compete at the highest levels within the Big Ten and in the NCAA Tournament."
Below is full photo gallery. 
—
—
Make sure to follow Hoosier Illustrated on Twitter @Indiana_FRN, Facebook and YouTube to stay up to date on all of the news, updates and coverage of Indiana University athletics. You can also listen to the Talking' Bout the Hoosiers podcast on Spotify.