'I love this program and have always loved it.': Calbert Cheaney excited to be back on Indiana basketball staff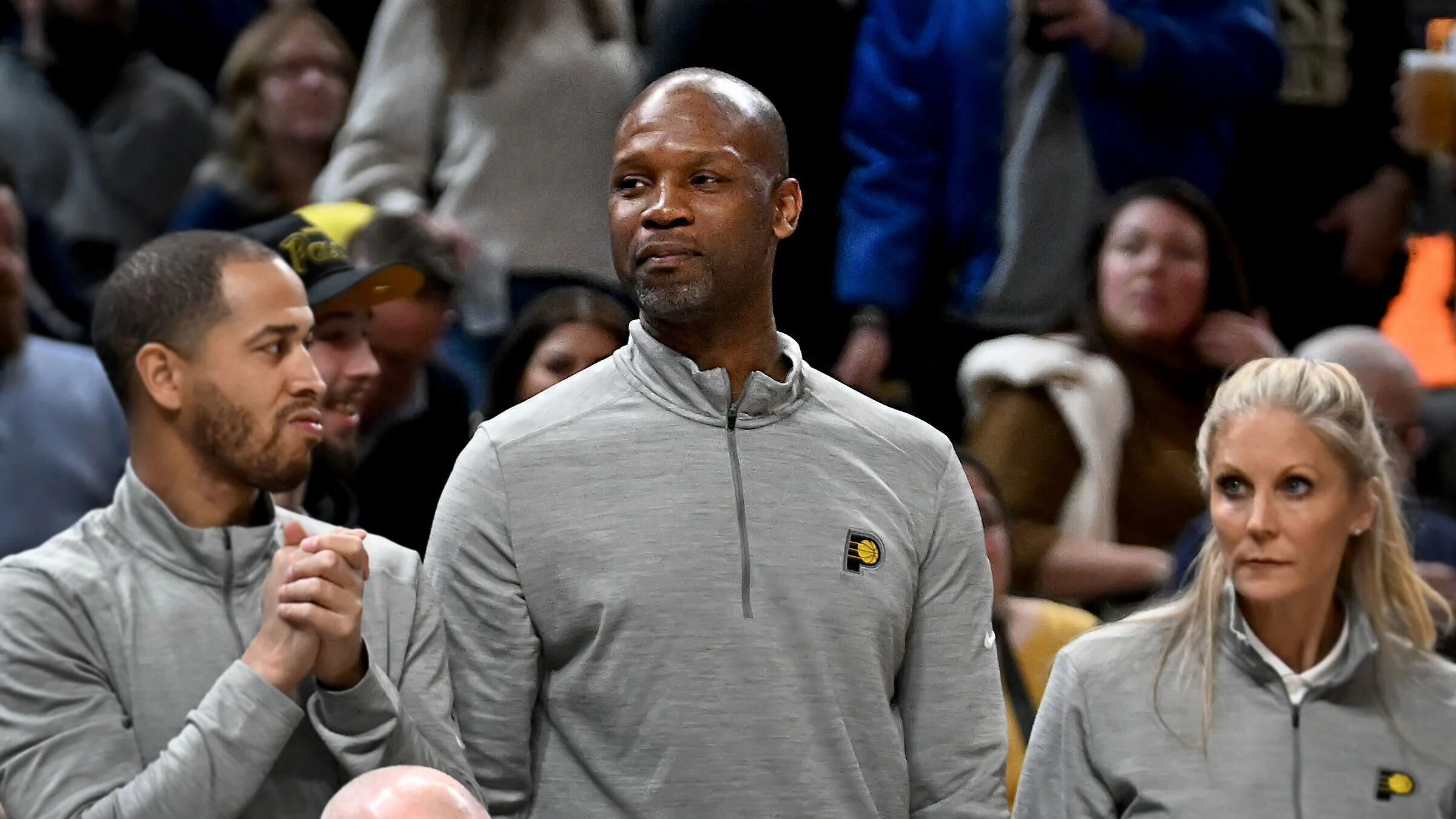 Not many players have the opportunity to return to their alma mater on its coaching staff. Not many people have the chance to do it a second time. For Calbert Cheaney, his next stint with the Indiana basketball was an opportunity he just couldn't say no to.
Why? It was very simple. Mike Woodson.
"Woody. Woody. At that time, I hadn't really considered coming back to college, but Woody was the determining factor for me," Cheaney said of returning to IU over Zoom on Thursday. "I have so much respect for the man, what he's done, and what he's been able to do. I've known him forever, known him for a long time, even since I was a player here. So he and his staff that he's put together is really what brought me here. The fact that I'm able to be a part of that means a lot to me. And I appreciate Woody for wanting to include me in his dream, so to speak."
After his 13-year professional career was up, Cheaney returned to Indiana as part of Tom Crean's staff. He would later join the Saint Louis staff before returning back to the G-League and then most recently, as an assistant for the Indiana Pacers.
More: 'It's going to be my job to bridge the gap': Mike Woodson's vision for Indiana basketball is coming to life
Cheaney's hiring at Indiana was made official in May, but the conversations between he and Mike Woodson went on long before that. They started in the summer of 2022.
"Yeah, I had a good conversation with Woody last summer. We just talked a little bit over the summer last year and had some good conversations. And then kind of after a while, kind of after the season started for us and for them, there was really no talks at all," Cheaney said. "Then once the season was over with, our season was over with, about a week or so later, Woody gave me a call and we started talking a little bit more and he stressed and talked about the opportunity of coming back here.
"I guess what the new rule is where you can work with players on the court now during the player development role. I thought it would be an interesting deal and had a really good conversation with Woody. And like I said, I've always held him in really high regard, known the man for a long time and he's a hell of coach. And I figured I could come back and not only help him, but also learn from him. So I'm really looking forward to the opportunity."
Director of Player Development is the title for Cheaney. It's a position he's always wanted — to help 'young men' on and off of the court. It's something he strives to do in his everyday life.
"Develop them on and off the court, and on the court just help them become better basketball players. Off the court try to help them understand how to become really good, young men and function in society. That's what it's all about for me," Cheaney said. "I'm always the type of person to want to pay it forward. A lot people helped me along the way and this is a great game and it's been good to me. I want to do the same.
" … for me, it's all about people pushing you to get to your goal, and obviously no one can do it alone … There's always gonna be people along the way to help you get there, and that's what I always try to do. I just want to try and help the achieve that, and for me looking for nothing in return, and do what God put me on Earth to do, and that's help people … that's what it's all about for me."
Cheaney played at Indiana from 1989-1993. He was a three-time All-American (1991-93), Big Ten Player of the Year (1993) and National Player of the Year (1993) throughout his career. He remains the all-time leading scorer in the Big Ten.
Cheaney is as much Indiana basketball as Indiana basketball is Cheaney. Growing up in Evansville, he knows what this program is and what it should be.
He's not taking this opportunity for granted.
"It's meant an awful lot to me and will always mean a lot, just like all the former players that have come through here and all the fans that have lived and died by this program and they still do. That's what it's always been about to me," Cheaney said. "This program has always had a great tradition and I've always enjoyed watching this program grow. And obviously with programs, you have your good moments and bad moments, but that's the nature of it.
"I love this program and have always loved it. Just happy to have this opportunity to come back and contribute once again."
Make sure to follow Hoosier Illustrated on Twitter @Indiana_FRN and YouTube to stay up to date on all of the news, updates and coverage of Indiana University athletics.