Calbert Cheaney trying to 'pay it forward' with new Director of Player Development role for Indiana basketball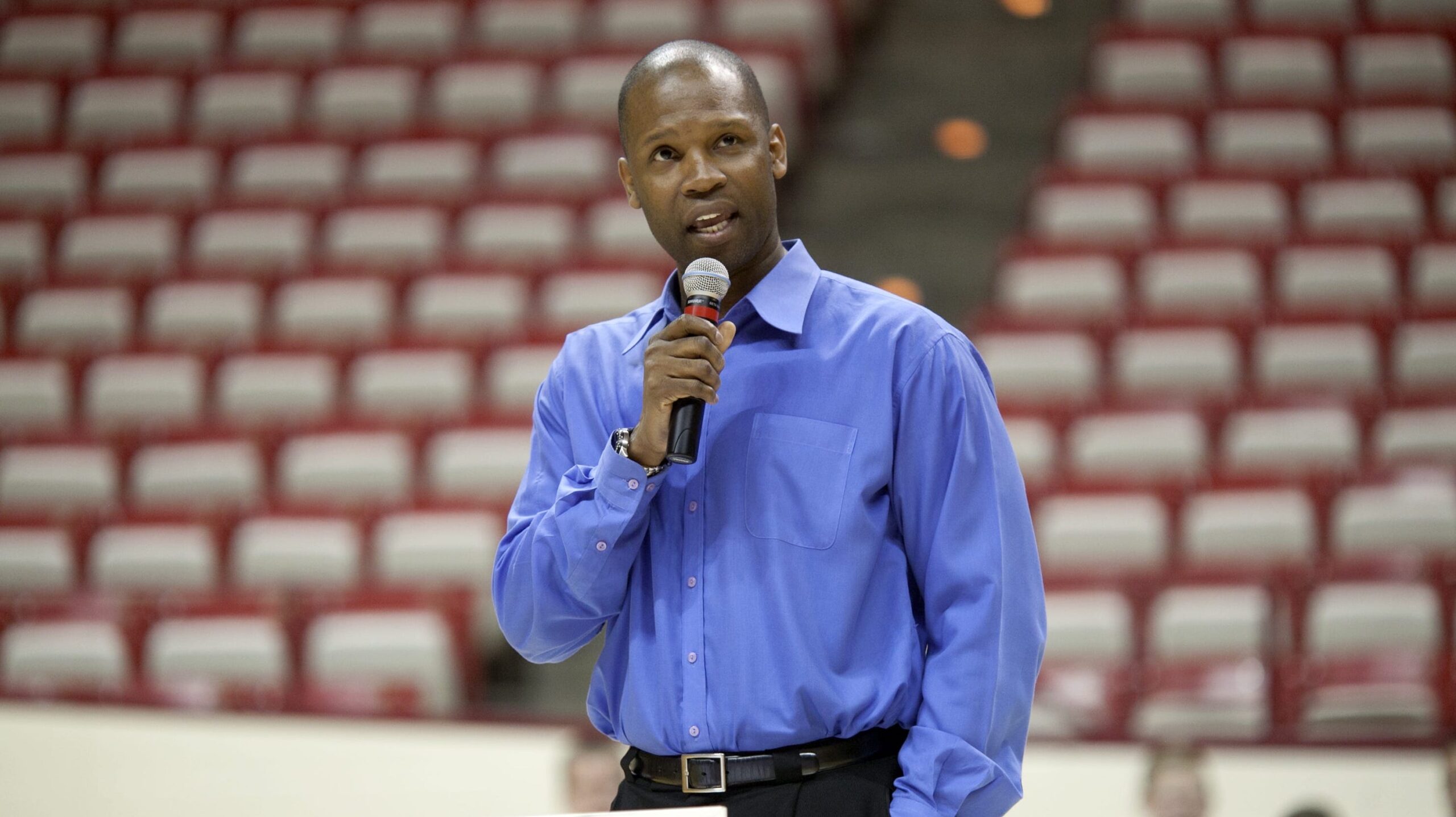 This offseason, Mike Woodson and Indiana were blessed to have arguably the greatest men's basketball player in program history, Calbert Cheaney, return as the new Director of Player Development on the staff.
With the move to bring Cheaney back into the fold in this new role, it continues the trend in recent years of former Hoosier greats returning to the program and becoming more involved.
One of Mike Woodson's goals when he was named head coach was to help bridge the gap between the young and older generations by restoring the Indiana family. It started with bringing back Dane Fife as an assistant coach for a year, then followed by Randy Wittman in a non-official staff advisor to Woodson, and in most recent times Jordan Hulls as the Recruiting Director.
Calbert Cheaney is latest in that list to return to the Indiana program in a staff role. Cheaney understands the important value it brings to have these former Hoosiers back involved with the team.
"I think it's very important, obviously, especially when you're coming from a winning tradition like Indiana's had," said Calbert Cheaney when speaking to the media this past Thursday. "You look at all the blue-bloods like Kentucky and Duke and North Carolina, who always brought their guys back, I think that's always good for former players to come back and want to contribute to the program that helped them get to where they are right now. And that's all I try to do.
"It's not about money for me, never has been, never about anything for me. It's all about trying to pay it forward and do what's best for the program that's been good to me over the years and that's why I do it. I think it's very, very important."
Calbert Cheaney made it clear how much he loved the Indiana program and respected Mike Woodson, which in-turn led him returning to his alma mater.
Besides playing for Indiana from 1989–1993, Cheaney was also on the staff from 2011-2013 under then head coach Tom Crean as the Director of Basketball Operations for the Hoosiers.
More: 'It's going to be my job to bridge the gap': Mike Woodson's vision for Indiana basketball is coming to life
It is no question, the 2013 team consisted of Cody Zeller, Victor Oladipo, Will Sheehey, Christian Watford, Jordan Hulls, and Yogi Ferrell is arguably the best Indiana team of the last decade and Cheaney sees similarities between that squad and this year's.
"It's all about, like I said, playing collectively," said Cheaney. "That 2013 team, they had some great guys on that team — Cody Zeller, Victor Oladipo, Will Sheehey, Christian Watford, Jordan Hulls and those guys. And then Yogi (Ferrell) came in and they just clicked and played together. That's all I try to do. I just want these guys to understand the team concept, you know, this is a team game.
"These guys here, I got a chance to see them practice yesterday and they have some of the same abilities that that 2013 team had. But, obviously you have to have that chemistry and that work ethic as those guys. And I always tell guys, 'Your head and your heart are going to determine how successful you're going to be, not only on the basketball court but in life.' And that's all I'm going to try to tell them. Try to go out there and play your hearts out, do everything hard, and play together. If you do those things, you're going to be successful, no matter what."
The connection that the former players have with the Indiana basketball program is truly special. So special in fact that it brought back guys like Woodson, Hulls, and Cheaney away from the pros, to help bring the Hoosiers back to the elite of college basketball.
Having people on staff that knows what it means to be involved with the Indiana program, creates just an instant vibe and relationship, even if they come from three different eras.
"Well, I think between me, Jordan (Hulls) and Woody, I think both know I'm the better player," Cheaney said laughing. "But no, I think the camaraderie is great. You think about the different generations, you got Woody, myself, then Jordan Hulls, who all know about the pulse of Indiana basketball.
"We're from the same state. Jordan from Bloomington, Woody from Indianapolis, me being from Evansville. We all know about the — from the state perspective, we all grew up in this state knowing about Indiana basketball. The camaraderie and the chemistry is like automatically there for whatever reason. So, I had the privilege and opportunity to work with Jordan back in 2012 and 2013 and I relish the opportunity to work with him again. So I think it's great."
It has been since 2016 that Cheaney had coached the college game, his last stop being being an assistant coach at Saint Louis.
While he has spent the seven years helping out in the pros, his most recent stop being with the Indiana Pacers, he still views the game the same way.
At the end of the day for Cheaney, basketball is basketball.
"I think it's a little bit different, but at the end of the day it's still basketball," said Cheaney. "You get them in here and you try to win, that's the obvious thing of what you're trying to do. I think we can win. I got a chance to watch some of these guys play yesterday, and this team has a lot of potential. They can be even better than this last year's team. But it's up to them on how good they want to be and I look forward to helping them achieve that goal."
Make sure to follow Hoosier Illustrated on Twitter @Indiana_FRN and YouTube to stay up to date on all of the news, updates and coverage of Indiana University athletics.