Indiana basketball a preseason top-10 team? No, but one opposing coach says so.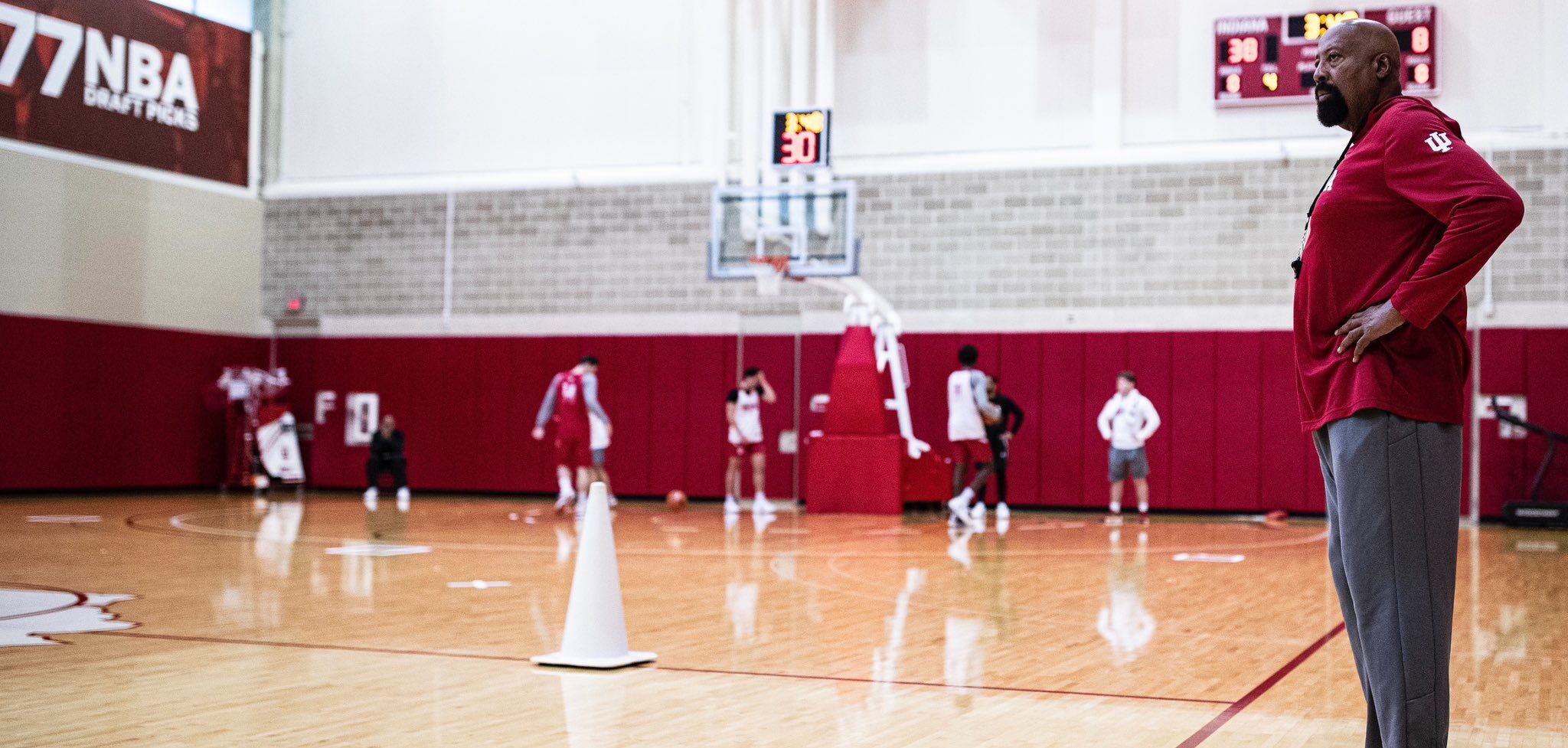 The Indiana basketball program heads into the 2023-24 college basketball season ushering in a new era in Bloomington. There is no more Trayce Jackson-Davis — one of the most decorated players in program history. Also, there is no more Jalen Hood-Schifino, the Freshman of the Year in the Big Ten last year.
Regardless, an opposing coach thinks Indiana will still be a very, very good team this season.
Auburn head coach Bruce Pearl spoke with reporters this week and made it known about the difficult schedule ahead for them. That includes a matchup with Indiana in Atlanta.
"The schedule is unbelievable," Pearl said. "Thanks again to (Athletic Director) Mike Burgomaster for putting the schedule from hell together. We could end up playing two preseason top-10 teams in USC and Indiana."
While Indiana does bring in a talented group of transfers and freshmen, the Hoosiers still have a lot of questions surrounding its roster construction. Shooting is still a major question as is floor spacing within the front court.
Read: New-look IU basketball front court offers versatile and 'fast-paced' offensive style
Kel'el Ware, Malik Reneau and Mackenzie Mgbako will likely start for Indiana in the front court and while all very talented players, their ability to play alongside each other will be critical in determining the success Indiana will have this year.
"Mbgako, Ware — to me, I don't know if they fit together with Reneau on the front line. I don't think Mgbako is a 3, I think he's a 4. I don't know who can guard a 3 and who can step out," Field of 68 co-founder Jeff Goodman said earlier this summer. "The court is going to be a little clogged and if X (Xavier Johnson) isn't making shots and Galloway goes back to what he was which was an average three-point shooter… They are versatile bigs in a way, but can any of them step out and legitimately be a threat to space the court as a face up 4 or 5? They haven't shown that yet."
There is no question that Indiana will likely have inconsistent non-conference results. But, playing numerous high-major opponents will only help Indiana come Big Ten season and in March.
Indiana's matchup with Auburn will be the third high-major opponent for the Hoosiers. It will have played UConn in the Empire Classic in Madison Square Garden and then either Texas or Louisville the following day. Then, it's a game in Indianapolis against Harvard before traveling to Atlanta for its matchup with the Tigers.
More: Indiana leaning on 'untapped potential' next year. But, there's an excitement that comes with.
Mike Woodson has made it a priority to get Indiana back in the national spotlight and a major part of that is playing a tough national schedule.
"I think it's important to prepare yourself with high-level competition as much as possible as your team gets ready for a 20-game Big Ten schedule," Woodson said last season. "I think you've got to challenge your team as you move forward. As we're building this, we've got to challenge ourselves with big time programs."
Indiana has made it to back-to-back NCAA Tournaments for the first time since the 2014-15 and 2015-16 seasons.
The Indiana basketball program won't be a preseason top-10 team, it's likely just a major compliment from Bruce Pearl about Indiana. But, Indiana definitely has NBA-level talent to play like a top-10 team in spurts.
Make sure to follow Hoosier Illustrated on Twitter @Indiana_FRN, Facebook and YouTube to stay up to date on all of the news, updates and coverage of Indiana University athletics.