'We've got to get better from a personnel standpoint': Indiana basketball set to begin a new era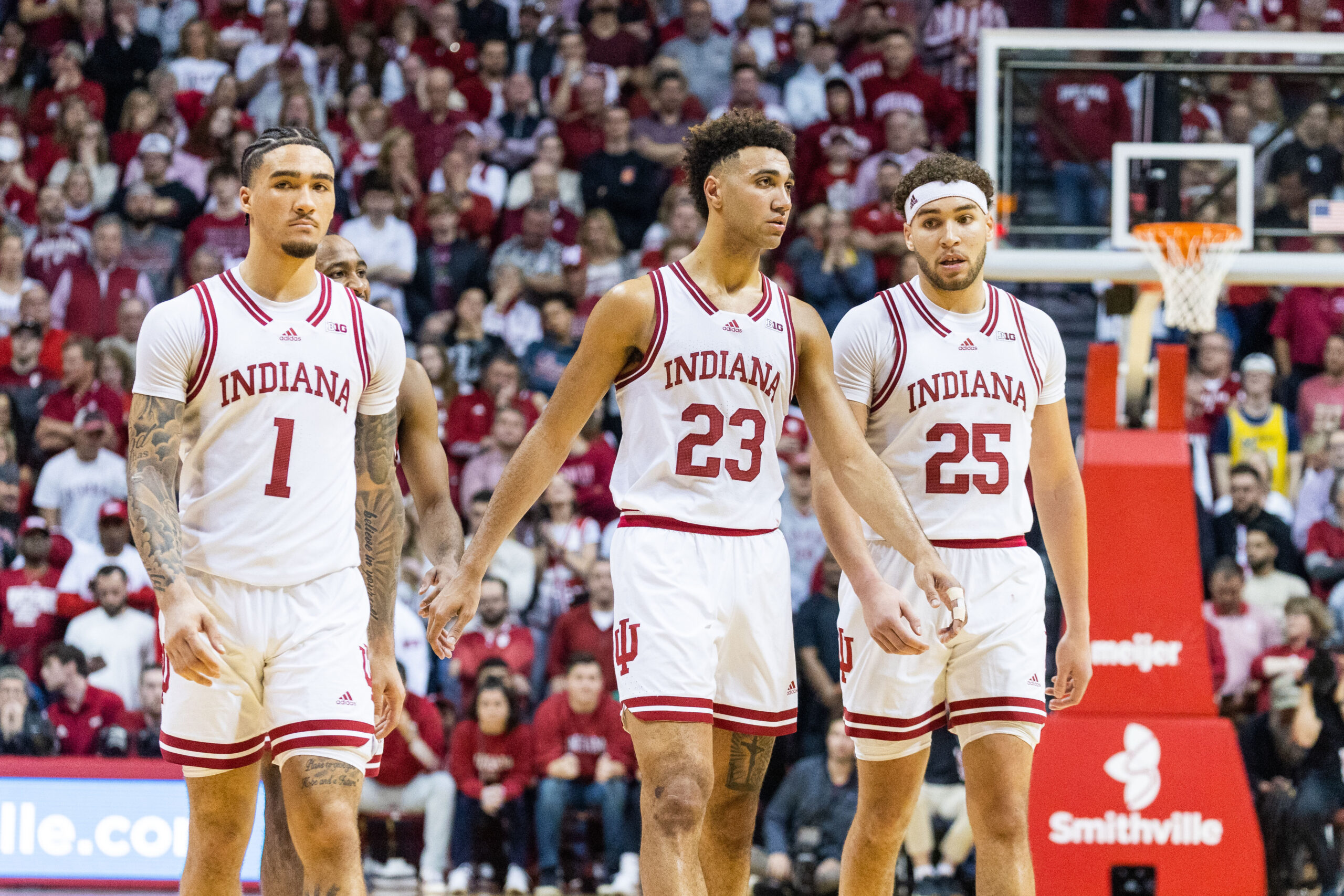 The 2022-23 season began with high expectations for the Indiana basketball program. Not only to compete near the top of the Big Ten, but as the favorites to win the league. Expectations were also to get back to a Sweet Sixteen for the first time since 2016.
Indiana had the pieces to do so. Unfortunately, the end result was short of the goals it had coming into the season. Despite that, many can say it was a successful season — especially how the team dealt with the injuries to key players all season long.
A Round of 32 blowout loss to Miami is the second-straight season the Hoosiers have been bounced by double-digits in the NCAA Tournament, however.
"This one is tough to swallow because I truly believe that this team had a legitimate shot," IU head coach Mike Woodson said after the 85-69 loss. "As a coach, I put so much pressure and heat on myself to get teams over the hump, so I've got to take some responsibility for this one tonight."
Led by consensus First-Team All-American Trayce Jackson-Davis and Big Ten Freshman of the Year Jalen Hood-Schifino, the Hoosiers were top-heavy with talent. But, the surrounding players were unable to consistently show up all year long and now the question is; where does Indiana go from here?
Without Jackson-Davis, who already announced his intention to leave, and Hood-Schifino, expected to leave for the NBA, there are two major holes to fill. Add in two more starters with Miller Kopp and Race Thompson, the Hoosiers will be losing 68.1 percent of the team's scoring, 63.3 percent of rebounding and 65.1 percent of the assists.
That's not including the potential for players to enter the transfer portal.
"We made a step forward based on where we were a year ago, but it's not good enough as far as I'm concerned. It's not," Woodson continued. "We've got to get better from a personnel standpoint, and I've got to get better as a coach. I mean, it's just that simple."
And, it'll likely start with a new system in place with no more Jackson-Davis.
"Trayce Jackson-Davis is the first center that I've ever coached in my career where I had to utilize my center as a post-up player," Woodson said. " … it's the first time in my coaching career that I've had to coach a young man starting out on the block and expanding his game. I don't know where we're going to be next season in terms of how our style of play will be. But we've got to get better. I do know that."
"Well, we've been able to put him in those positions in practice, and it's been a nice carryover in the game. We've been trying to move him around out on the floor," Woodson added. "And I think what's helped him more than anything is the fact he's been able to rebound the ball and push the ball out and initiate our break. We've given him the latitude to do that, and I think he's fulfilled that position real well."
The 'x-factor' for next season is that of senior point guard Xavier Johnson. Johnson, who suffered a season-ending injury on Dec. 17, is applying for a hardship waiver and will look to return to Indiana in the fall. If so, that's a starting point that the offense can — and should — revolve around.
The second? Shooters. Indiana shot 36.8 percent from three this season but ranked 353rd nationally in attempted 3s per game (15.5) and 334th in made 3s a game (5.7).
Indiana's top two three-point shooters in terms of volume are now gone in Kopp and Hood-Schifino. That leaves Trey Galloway and Tamar Bates as the two 'shooters' from this year … and Galloway isn't a true knock-down and volume shooter while Bates has struggled with consistency.
"Again, when you've got good looks — last year we were in the top five in the country in getting wide open threes, and we didn't make them. We had some good … It's a part of the game," Woodson said earlier this year. "I don't try to put a lot or read a lot into it when we go through a stretch like this."
The college game is going away from 'traditional' big men and is now revolving around 6-foot-7, 6-foot-8 scoring wings and veteran guards. That's not what Indiana has been built on. Now, it needs to be.
Despite the roster turnover coming, there is still a full expectation that Mike Woodson has Indiana on the right path.
Now, it's just about keeping the momentum he's made in his first two years, in year three.
"I just think about just being part of the change really. Just two years ago, we were getting Booed in our home city, Indianapolis, off the court in the Big Ten Tournament. Just being in this moment two years later, it's really special," Jackson-Davis said about the direction of Indiana. "It's really special to me to have the Indiana fans on your back and just cheering for you and giving them hope. It's something that this program hasn't had in a while. So I just thought it was really cool to be part of that and be part of that experience.
"I know this guy (Mike Woodson) right next to me is going to make sure that things stay in the right direction."
Mike Woodson 'always looking to better' Indiana basketball with final available scholarship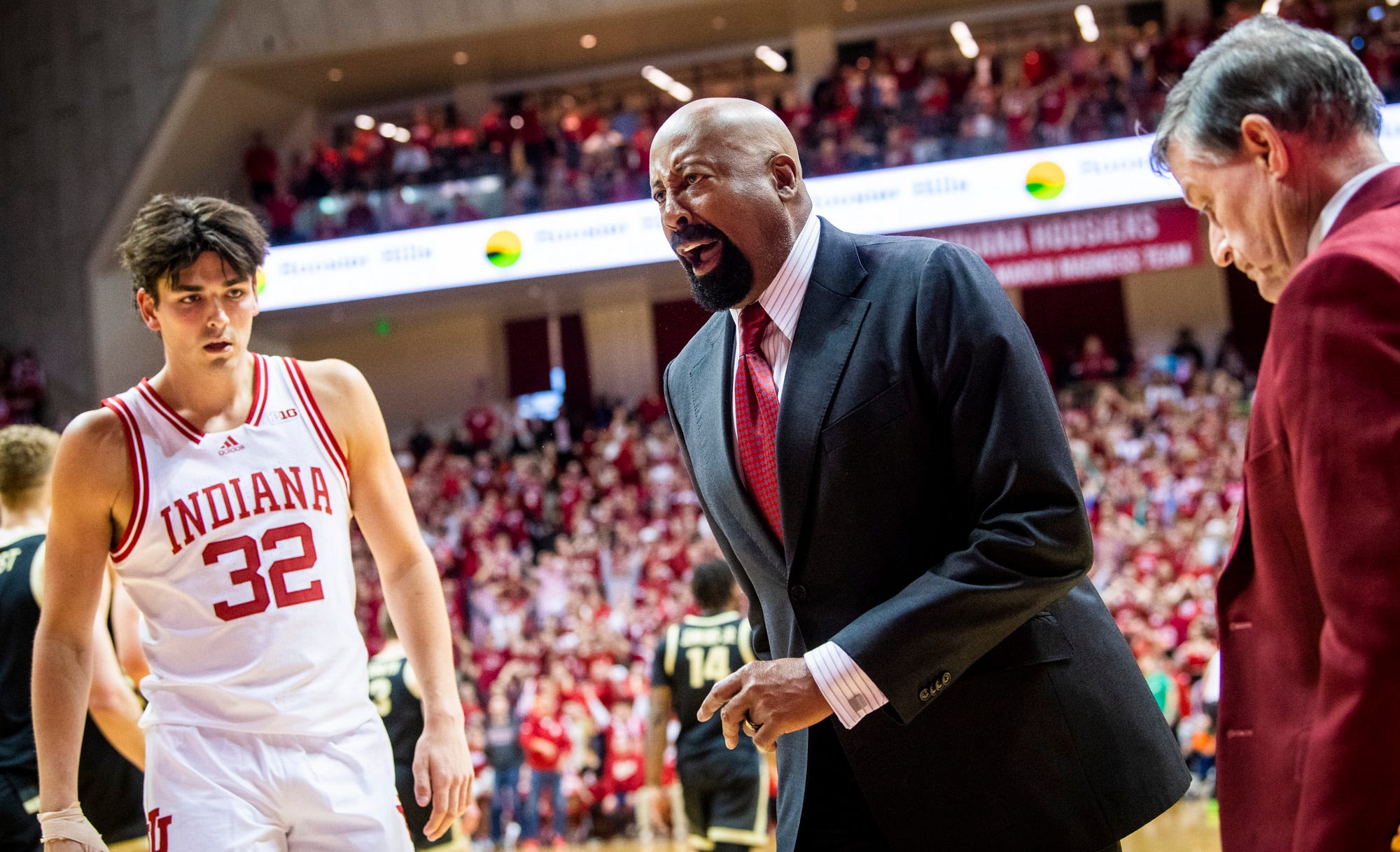 As Mike Woodson and the Indiana basketball program approach the first segment of summer workouts, its roster is still not full.
Currently, the Hoosiers have one open scholarship for the upcoming season.
On Wednesday, Woodson made it clear — in order to compete at the top of the Big Ten and around the country, he's 'always looking to better' Indiana basketball.
"We're always looking," Woodson said of his final scholarship spot. "Based on a lot of the players tonight that might pull out (of the NBA draft), there might be a player that falls through the cracks. I'm watching it closely and I'm always looking to better our team and if we can pick up someone, based on who falls through the cracks, then we will."
The NBA Draft withdrawal deadline was May 31 at 11:59 pm and while there were some big names announcing their intentions on returning to college, Woodson isn't going to go for just anybody.
With six new players coming in next season as of now, including three transfers, chemistry, role and fit are incredibly important.
"I mean I got really seven new players and I gotta figure it out in terms of how we gonna play, who can do what," Woodson said. "So I'm kinda anxious to see this next week. A lot of the guys are coming back this weekend and getting them in the gym and see who can do what."
The role that Indiana needs to fill is on the perimeter. The Hoosiers are lacking the consistent knockdown shooting it needs in order to raise their ceiling this year. As of now, a lot is being put on the untapped potential of the roster … mainly the young pieces.
Indiana has five-star newcomers in Mackenzie Mgbako and Kel'el Ware. It also has core pieces returning in Xavier Johnson, Trey Galloway and Malik Reneau.
But, Reneau, Mgbako and Ware have combined to start just seven games at the college level.
The talent level is there, as is the versatility — something Indiana hasn't had from top to bottom on its roster since Woodson took the program over.
When it came down to assembling the roster that is currently constructed, while the Indiana basketball staff had full control of the players incoming, there will be a taste of what Xavier Johnson wanted as well.
"Yeah, he asked me who I was interested in and I told him and we got a couple of the guys that I actually liked," Johnson said. "We built a solid, solid team coming in.
"I would say from my watch, I think we have a pretty — a pretty unique, unique team. We'll be more athletic than last year."
So, as Woodson and the rest of the Indiana basketball staff look at its final scholarship spot, it's one that is 100 percent open for use, but not one that will just be tossed around unless the specific skillset arises.
Make sure to follow Hoosier Illustrated on Twitter @Indiana_FRN and YouTube to stay up to date on all of the news, updates and coverage of Indiana University athletics. 
Indiana basketball senior guard Xavier Johnson gives update on his health: 'I'm 100 (percent)'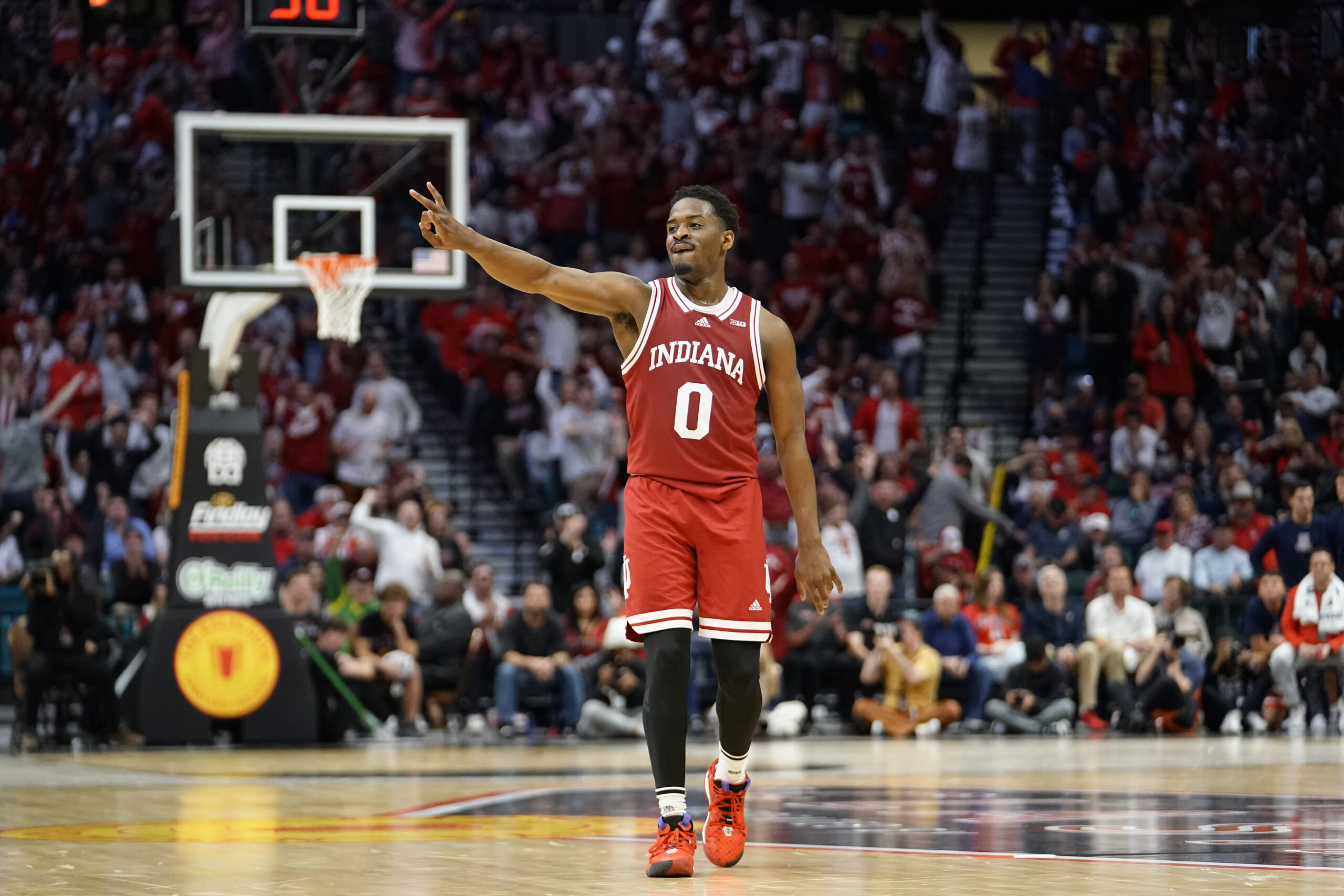 Besides the additions of Oregon transfer center Kel'el Ware and the commitment of 2023 five-star forward Mackenzie Mgbako, the biggest offseason win for Indiana basketball was the return of senior guard Xavier Johnson.
Last season, Johnson played and started in just 11 games before he suffered a broken foot on Dec. 17 after playing only nine minutes against Kanas. He would go on to miss the reminder of the season.
Towards the end of last season however, there were rumblings that Johnson and Indiana would seek a medical hardship waiver, which they opted to do, with the senior guard running out of chances to realistically get back into the rotation and contribute.
Going into the offseason, the potential return of Xavier Johnson quickly became one of the bigger storylines for the Indiana basketball program and on April 26th, it was announced that Johnson's medical hardship waiver was approved by the NCAA. 
Mike Woodson and Indiana basketball had their starting point guard back.
"It's been a long process, honestly," said Xavier Johnson when speaking to the media on Wednesday night. "I had to see it all through, talked to my coach (Woodson) and my family. The best option was to come back to school just for the benefit of my health. I would say I thought I was gonna come back in February, late February, but I think it was best for the team just to keep competing (last year) without me and I'll just be there to support."
During the process of the medical hardship waiver application, there is not much that a college athlete can do but just wait and see what the NCAA decides based on the facts.
Waiting is exactly what Xavier Johnson did.
"I really just had to wait, honestly, I mean there's nothing right to the process, but waiting," Johnson added.
As a senior and the elite competitor that Xavier Johnson is, it certainly was hard for him to have to sit on the sidelines and watch his teammates at Indiana play without him for the second half of last season. When Johnson went down, the keys were given to freshman guard Jalen Hood-Schifino as the primary ball handler for the Hoosiers, who used that opportunity to play his way into a potential lottery pick in the NBA Draft.
Even though there was a chance that Xavier Johnson could have returned late last year, the best thing for Johnson in the long term was to sit out and have a better chance at coming back this season and playing a full senior campaign.
When Johnson got the word that his wavier was approved by the NCAA, you can say the wait was well worth it.
"It was a long process of getting my waiver, but once I got it, that weight was off my shoulders." said Johnson.
"Coach (Woodson) called me and asked me if I wanted to transfer. I was like 'what you mean do I want to transfer? Did I not get my waiver?' He was like 'yeah you got your waiver. Do you want to come back and play for me?' I was like 'yeah!' (laughter)."
Besides Johnson, there might not be a happier and more excited person on this earth to know that his starting point guard, his senior leader, is returning to help captain the 2023-24 Indiana Hoosiers than Mike Woodson.
The coach-player relationship that Mike Woodson and Xavier Johnson have built these past few seasons is truly special. Woodson has a special connection with his point guards and really understands the value of having a great one like Johnson.
And as far as Xavier Johnson's health heading into the summer portion of the Indiana offseason?
"I'm 100 (percent)," Johnson simply and confidently said.
Make sure to follow Hoosier Illustrated on Twitter @Indiana_FRN and YouTube to stay up to date on all of the news, updates and coverage of Indiana University athletics. 
Indiana basketball: Kel'el Ware among thirty-five athletes to participate in USA U19 Men's National Team Training Camp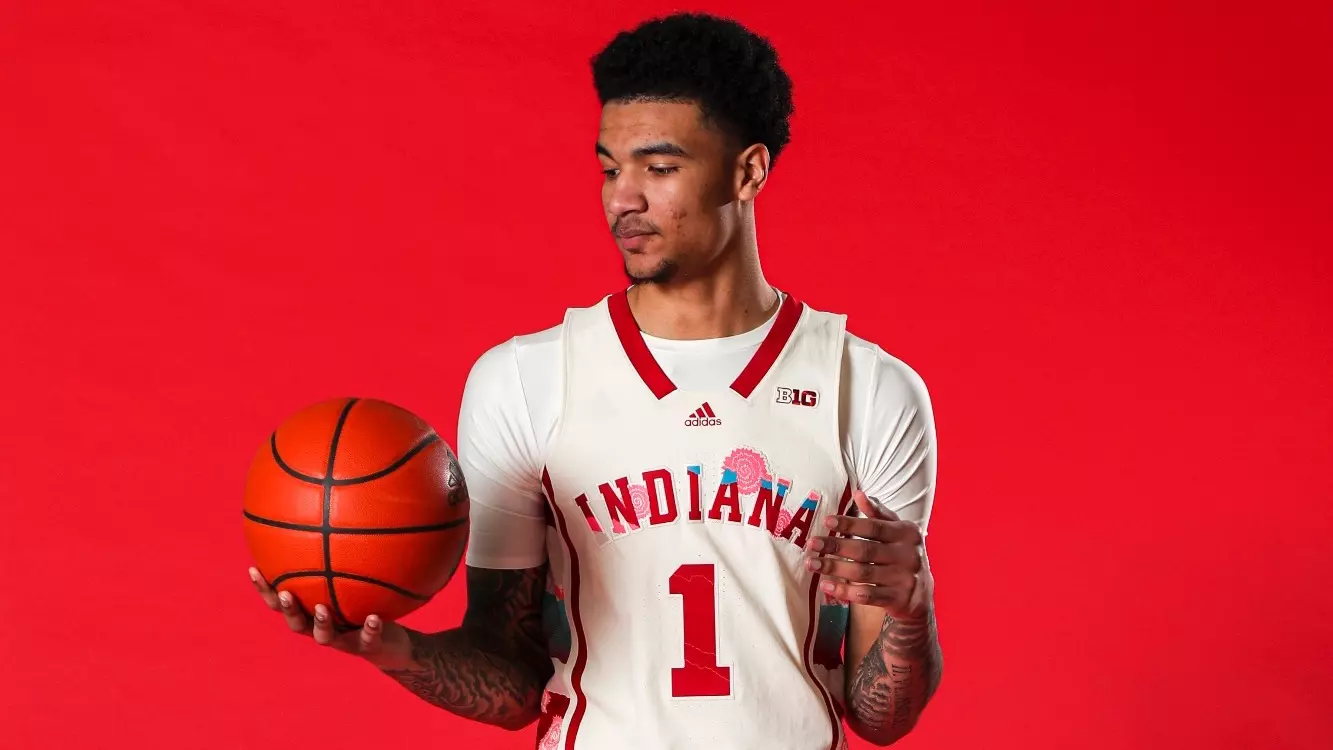 As announced per an Indiana basketball release, sophomore center Kel'el Ware was among thirty-five athletes selected to participate in USA U19 Men's National Team Training Camp.
In April, Ware announced he was transferring to Indiana after spending one season at Oregon. Ware averaged 6.6 points, 4.1 rebounds and 1.3 blocks per game in one season at Oregon.
Below is the full release.
COLORADO SPRINGS, Colorado – USA Basketball today announced the 35 athletes expected to participate in the 2023 USA U19 Men's National Team Training Camp at the U.S. Olympic and Paralympic Training Center in Colorado Springs, Colorado. Camp begins June 11 with the 12-member team to be announced before departing for the 2023 FIBA U19 Men's World Cup Championship, scheduled for June 24-July 2 in Debrecen, Hungary.
Included in that list is IU sophomore center Kel'el Ware who is joining the Hoosiers after spending his freshman season at Oregon.  He represented USA Basketball winning a gold medal at the 2022 FIBA U18 Americas Championship in Tijuana, Mexico.  In six games, he averaged 15.7 points and 6.8 rebounds while shooting 67.2% from the field in 19.4 minutes per game.  He also had 11 blocked shots.
He played for the 2022 USA Nike Hoop Summit Team that defeated the World Select Team 102-80 in the 23rd Nike Hoop Summit and came off the bench to score 11 points on four-of-five shooting from the field and also grabbed five rebounds.
At Oregon, the North Little Rock, Arkansas native played 35 games and started four as a freshman for the Ducks.  He averaged 6.6 points and 4.1 rebounds in 15.8 minutes of action per game and led the team in blocked shots with 45.  His best game of the year was an 18-point, nine-board effort against eventual national champion, UConn.  He also had nine rebounds against Michigan State.
Athletes attending training camp were selected by the USA Basketball Men's Junior National Team Committee.  Athletes eligible for this team must be U.S. citizens, born on or after January 1, 2004.  Nearly half of the athletes have prior USA Basketball experience. Ten invitees have won a gold medal as a member of a USA Basketball junior national team.
Supporting as court coaches during trials will be Jonas Hayes (Georgia State University), Kevin Kruger (UNLV), TJ Otzelberger (Iowa State University) and Micah Shrewsberry (Notre Dame).
The United States will square off with Lebanon, Madagascar and Slovenia in pool play.
The U.S. will face off against Lebanon and Madagascar for the first time at a 2023 FIBA Men's U19 World Cup. The U.S. own a 2-0 record against Slovenia at the U19 World Cup.
The United States has won the competition eight times, including three of the last four competitions—in 2015, 2019 and 2021.
Make sure to follow Hoosier Illustrated on Twitter @Indiana_FRN and YouTube to stay up to date on all of the news, updates and coverage of Indiana University athletics.