While motor is in question, skill is not. How Mike Woodson can unlock potential of Kel'el Ware for Indiana basketball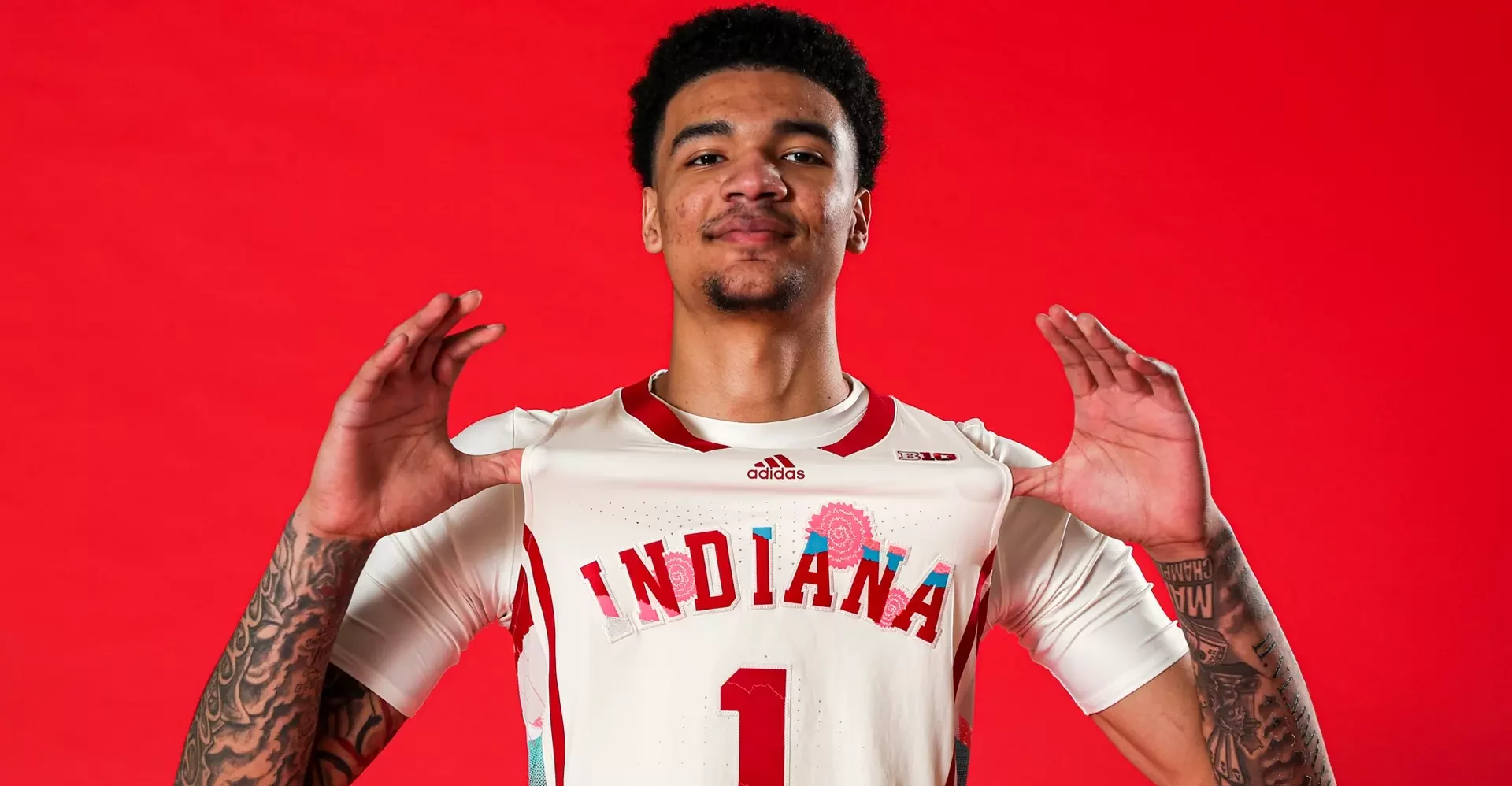 When Kel'el Ware announced his decision to transfer and join the Indiana basketball program, the question was twofold. Would Kel'el Ware be able to see his talent show up consistently? And, would Indiana head coach Mike Woodson be the coach to be able to get that from him?
There has been much talk about the talent that Ware possesses. A 7-foot center who can step outside and hit 3s, run the floor and finish at the rim, and be a terrific rim protector. That's never been the question people have been asking. It's whether or not he will show up and show up with a consistent motor. That was something that held him back at Oregon, among other things.
Ware entered his freshman season as a projected NBA lottery pick in the 2023 draft. After averaging just 6.6 points, 4.1 rebounds and 1.3 blocks per game a year ago, the consistency question didn't go away. In fact, it heightened.
That's not to say Ware didn't have very good performances. In fact, he did. Ware had 18 points on 6-of-8 from the floor and nine rebounds against eventual National Champion UConn in November. He also had 17 points and nine rebounds against Michigan State the following game.
In a five-game stretch against UConn, Michigan State, Villanova, Washington State and UCLA, Ware averaged 12.6 points and 6.0 rebounds per game while shooting 61.8 percent on 2s and 50 percent from the field overall.
Now entering this season at Indiana, Ware is back in the first round of numerous 2024 NBA mock drafts.
"What are you good at? What is your strength? How impactful can you be on both ends of the floor," 247Sports national writer Isaac Trotter said. "I think Kel'el Ware has to answer all of those questions and he can. That's the part that is the most frustrating because he's so talented."
Despite his first-round grade, and previous five-star talent, there are still wavering opinions about how good Ware can truly be.
"I didn't see it in AAU. I didn't see it at Oregon," Field of 68 co-founder Jeff Goodman said earlier this summer. " … Kel'el needs to grow up a little bit. He's been told how good he was for a couple years and hadn't done a whole lot for that."
"There's not much he can't do. If you were going to design a modern day big man from scratch, you would go down the check list and you would give him almost every tool he has, from the hands to the touch, the mobility, the athleticism, the ability to run," 247Sports Director of Scouting Adam Finkelstein added. "He's got all of it. It's just a matter of how much he wants this."
One opinion that hasn't wavered this offseason is with Mike Woodson and the staff he has at the Indiana basketball program.
If anything, as time passes and the season inches closer, more and more people seem to think the Kel'el Ware – Mike Woodson pairing could be a perfect match.
"The one thing I'll say and we have to give Mike Woodson a ton of credit for is how Trayce (Jackson-Davis) developed under him. Look at what he did for him," Goodman added. " … that staff did a really good job with Trayce. Can they do similar things with some of those bigs, especially Ware who has a knock of not always playing hard consistently."
"The big question around him was effort and continues effort and being locked in on both ends of the floor at Oregon. Those are rights of passage to get on the floor for Mike Woodson. So I'm not expecting him to have any issues with his motor," Trotter said. "If you want to play for Mike Woodson, you have to play with your motor revved up really, really high. I just want to see him assert himself.
"That's the part about Indiana and Mike Woodson that I really like about his staff. They don't try to make somebody a player they're not, and I think we'll see that with Kel'el Ware."
Ware will likely benefit from playing with a true point guard in Xavier Johnson and another pass first guard in Trey Galloway. The ability he has to be used in both pick and roll and pick and pop sets gives Indiana a lot of versatility in ball screen action.
Regardless of how Ware will be used, one thing is for certain. Mike Woodson and the rest of the staff will utilize Ware in a way that his strengths are shown and weaknesses are hidden.
And as others have said, there may not be a better match for Ware than where he is with the Indiana basketball program.
Below is the full conversation between Adam Finkelstein and Isaac Trotter.
Make sure to follow Hoosier Illustrated on Twitter @Indiana_FRN, Facebook and YouTube to stay up to date on all of the news, updates and coverage of Indiana University athletics.