Mike Woodson congratulates George McGinnis and Larry Rink on Hall of Fame induction: 'What an honor…we love you here in Hoosier land.'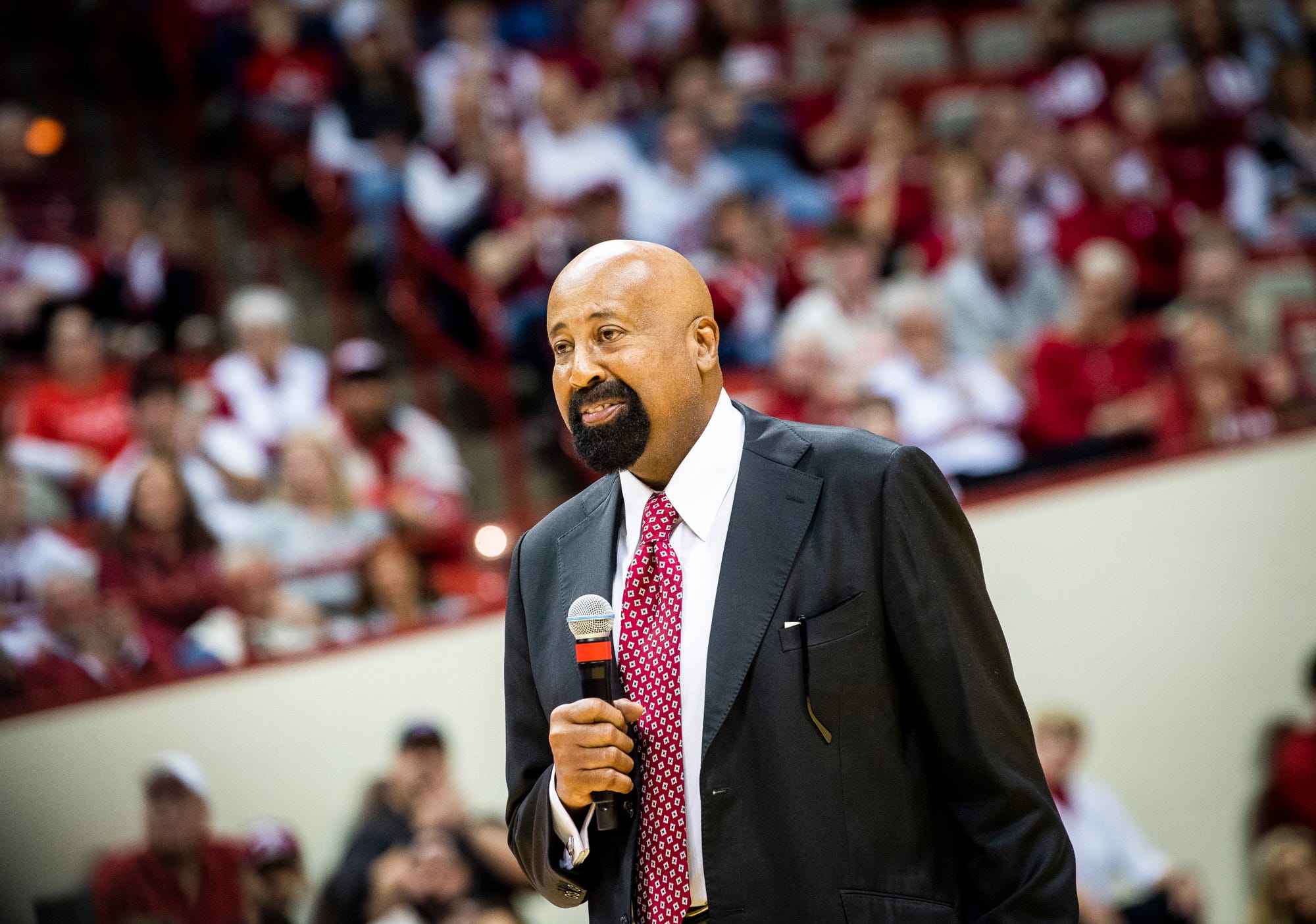 This past Tuesday, Indiana athletics announced the 2023 Hall of Fame class. Indiana basketball head coach Mike Woodson took the time to congratulate two members of that class, former men's basketball player George McGinnis and team physician Dr. Larry Rink.
"I just want to send a shoutout to 'Big Mac' George McGinnis and Dr. (Larry) Rink for being inducted into the Indiana Hall of Fame," Indiana head coach Mike Woodson said on Friday. "What an honor, congratulations gentlemen. We love you here in Hoosier land. Go IU."
George McGinnis is one of the all time great forwards to ever play for the Indiana basketball program.
In his one year of varsity basketball at Indiana, McGinnis put together one of the most dominant seasons in Big Ten history. The Indianapolis native led the Big Ten in both scoring (29.9) and rebounding (14.7) as a sophomore in 1970-71, becoming the first sophomore to lead the Big Ten in both categories.
He bypassed his final two years of eligibility as a hardship case, and enjoyed a Hall of Fame career as a professional in both the ABA and NBA. McGinnis first signed with the ABA's Indiana Pacers, where he spent four years playing for former Hoosier Bobby Leonard. He led the team to two ABA championships, and in 1974-75 he was named the ABA's co-MVP with Julius Irving after averaging 29.8 pounds, 9.5 rebounds, and 6.2 assists. McGinnis went to the NBA in 1976, and during his seven years was named All-NBA First Team twice and an NBA All-Star three times.
Overall, he scored 17,009 points in 11 years of pro basketball. He was inducted into the Naismith Memorial Basketball Hall of Fame in 2017, becoming the seventh person with IU Basketball ties to be inducted (Bobby Leonard, Isiah Thomas, Everett Dean, Bob Knight, Branch McCracken, Walt Bellamy).
Dr. Larry Rink has been for an outstanding 43 years as the team physician.
In addition to his role with the basketball program, Rink is also a consultant to the IU Athletic Department, the Executive Director of the Lawrence D. Rink Sports Medicine and Technology Center, and a clinical professor of medicine with the IU School of Medicine.
His relationship with IU Athletics began in 1980, when he launched a cardiovascular testing program with IU's men's basketball student-athletes.
Rink is a graduate of the IU School of Medicine and a practicing physician in the areas of cardiology and sports medicine in Bloomington. He has worked extensively on the international level, serving as the Team USA team physician at the 1992 Summer Olympics in Barcelona, as well as at past U.S. Olympic Trials, Olympic Sports Festivals, World University Games, and Pan American Games
Make sure to follow Hoosier Illustrated on Twitter @Indiana_FRN, Facebook and YouTube to stay up to date on all of the news, updates and coverage of Indiana University athletics.