'It's home.': Tayven Jackson details transfer to IU football and expectations in 2023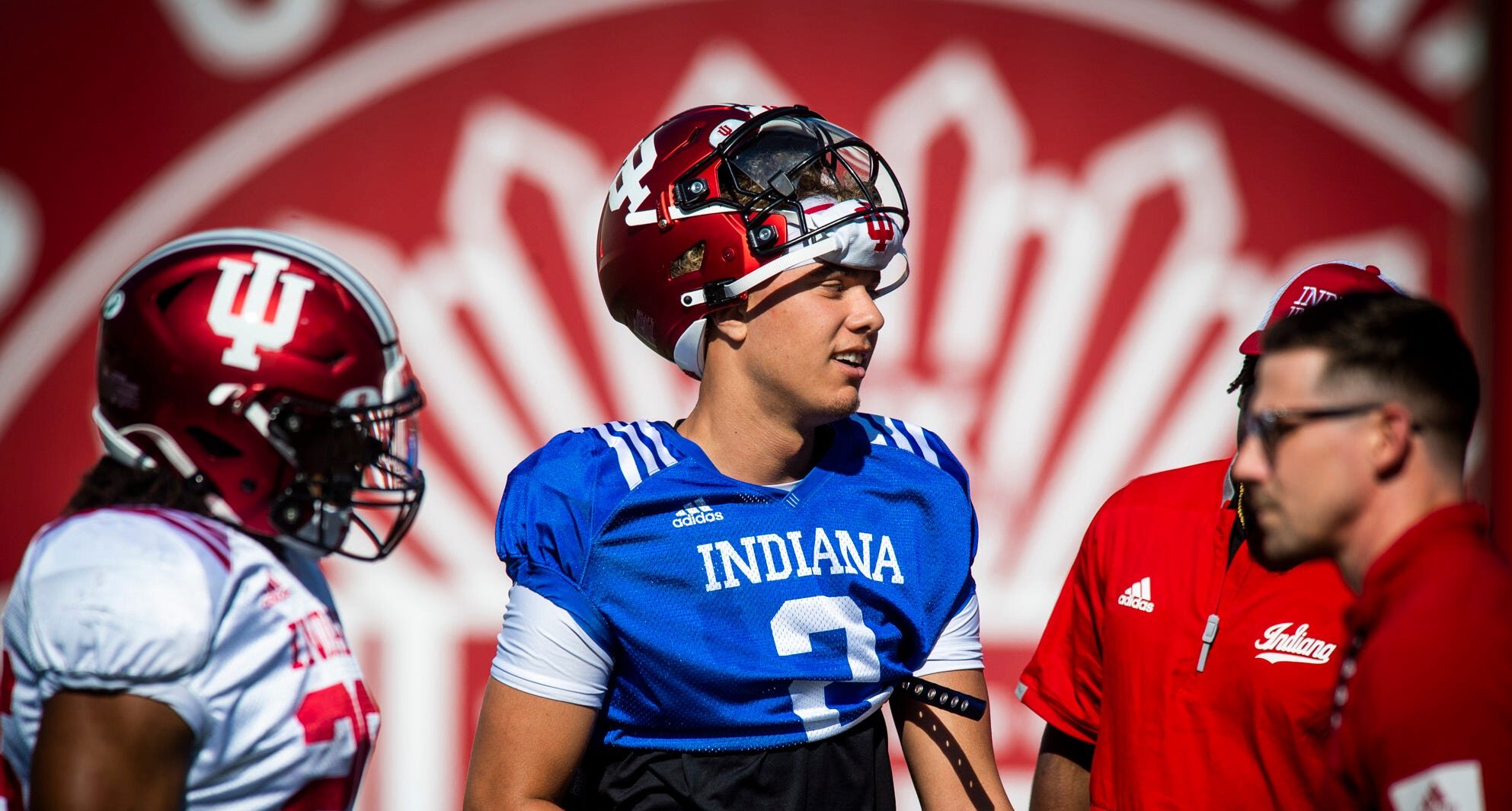 U football entered another offseason needing to make a move at the quarterback position. While it had some talent on its roster from a season ago, questions about the health of Dexter Williams and the lack of experience with others led Tom Allen to hitting the transfer portal. That resulted in the addition of former four-star QB Tayven Jackson.
Jackson came to IU following one season at Tennessee where he kept his redshirt season intact.
"The number one thing was 'it's home'. I've been here my whole life, my family is here, my brother played at IU. I kinda missed it a bit," Jackson told Angela Moryan of WISH TV. "And another thing, coach Allen is a great gig, a great coach. Great use human being and I wanted to be a part of that and part of something special to come, in the works … I feel like we are going to have a great season."
Now, the talented quarterback is in a battle for the starting spot with fellow redshirt freshman Brendan Sorsby.
Jackson spoke with WISH TV regarding his transfer, adjusting to the IU football program, what he needs to prove this summer and relationship with head coach Tom Allen and offensive coordinator Walt Bell.
Below is the full video.
Make sure to follow Hoosier Illustrated on Twitter @Indiana_FRN and YouTube to stay up to date on all of the news, updates and coverage of Indiana University athletics.