2025 four-star wing Hudson Greer looking to visit Indiana basketball as he builds 'amazing' relationship with staff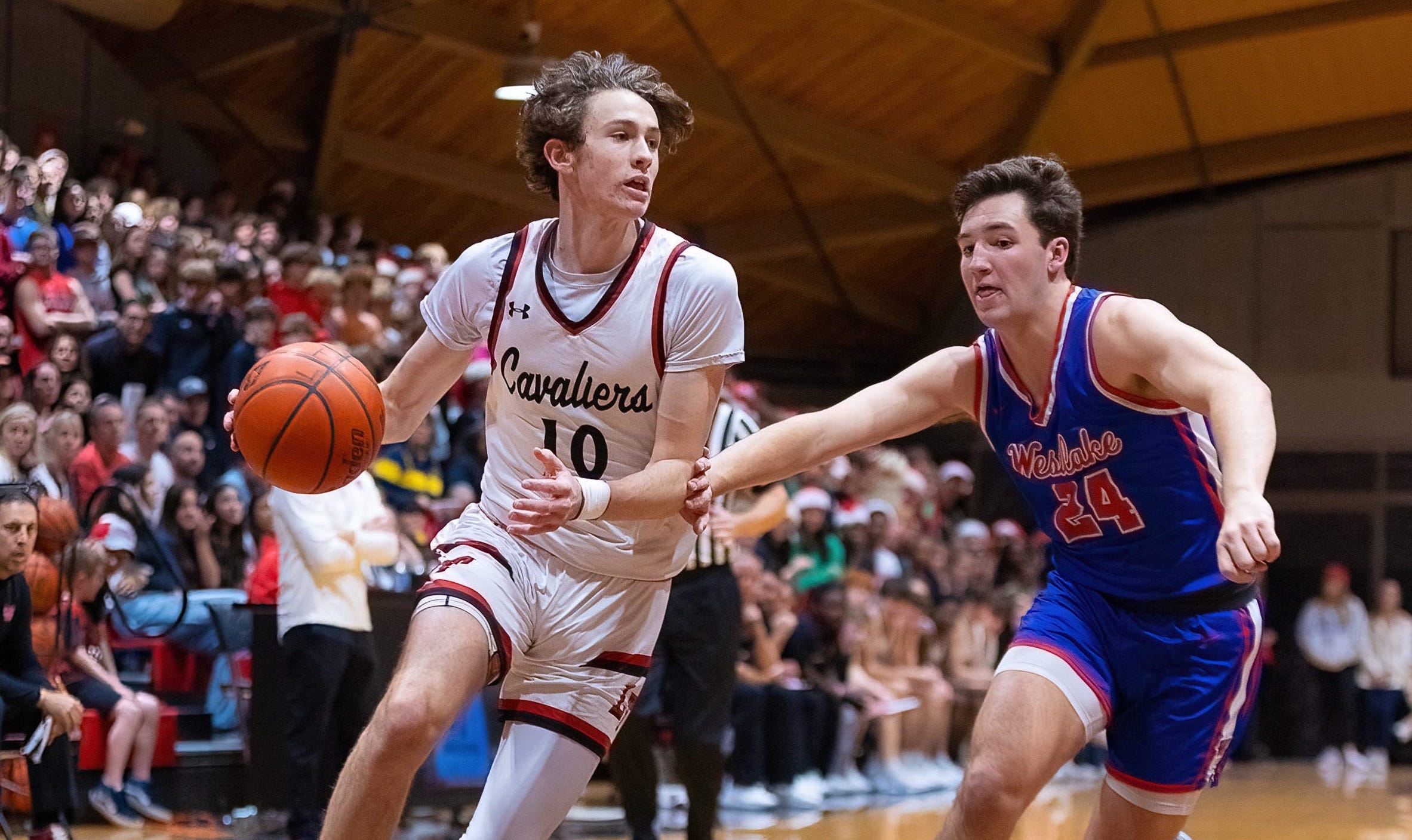 Indiana basketball has become a desired program for recruits to visit and the fall is turning out to be a very busy few months for the Hoosiers.
While most of the priority is on key class of 2024 targets, this fall begins the first time a class of 2025 prospect can take official visits. With that, there are a few that are eyeing trips to Bloomington.
One of those 2025 targets is Hudson Greer. Greer is a four-star wing ranked No. 42 in the 247Sports Composite Rankings. He is the No. 3 overall player in Texas.
The Lake Travis (Tx.) product holds offers from Alabama, Auburn, Creighton, Iowa, Texas, LSU, UCLA, Texas Tech, Oklahoma State, Kansas State and others. Indiana was one of numerous programs to reach out to Greer on June 15 — the first day college coaches could directly contact 2025 prospects.
The initial conversations have pushed Greer to visit the Indiana basketball program. As of now, IU is a school he's looking to visit this fall.
According to 247Sports national analyst Brandon Jenkins, Greer is eyeing visits to Indiana, Texas, Alabama, Arizona, Creighton, LSU and UCLA. Greer says he wants to be committed to a program before his senior year, so receiving one of the first few visits could go a long way in his recruitment.
Greer says he has had an 'amazing experience' building a relationship with the Indiana basketball staff as of now.
"They have been recruiting me hard. They come to some of my games. They reach out to ask me how my games went and how I am doing as a person," Greer told Jenkins. "It is an amazing experience with them."
Greer is a 6-foot-7 wing who has tremendous athletic ability. He is best in transition and attacking the rim in a half court setting. Greer had standout performances at the Pangos All-American Camp as well as the Nike Elite Top 100 event.
He was named the underclassman MVP at Pangos, averaging 16.4 points per game, and the 'most productive' wing at the Nike Elite Top 100.
"Hudson Greer was the most productive wing in the field. He led the camp in scoring before going down with an injury on Saturday and got rave reviews from the coaching staff," 247Sports national writer Adam Finkelstein wrote. "He's known for his size and three-point shooting, but moved and cut off the ball as well as anyone in the field, showed a willingness to go through contact to attack close-outs, and was a highly efficient lay-up maker."
Greer plays for ProSkills on the Nike EYBL circuit in the 16U division and is averaging 12.0 points and 4.5 rebounds per game at Peach Jam so far this week.
Make sure to follow Hoosier Illustrated on Twitter @Indiana_FRN and YouTube to stay up to date on all of the news, updates and coverage of Indiana University athletics.