2024 four-star point guard plans to visit Indiana basketball this fall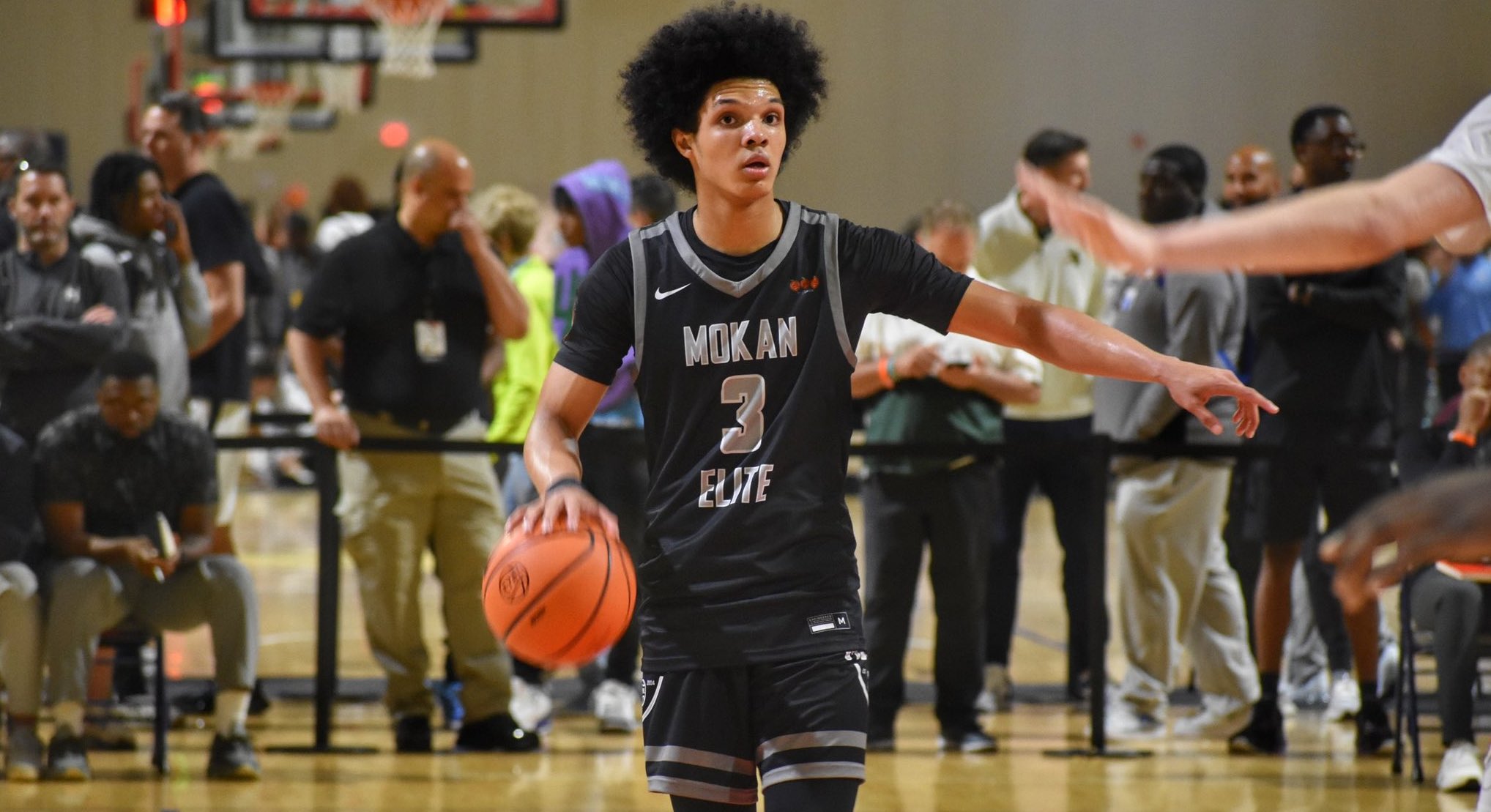 2024 four-star point guard Curtis Givens is starting to plan out his summer and fall visits and the Indiana basketball program is expected to be on that list.
According to Hitmen Hoops Scouting, Givens is eyeing a trip to Indiana in the fall.
Earlier this summer, Givens narrowed his recruitment to seven programs which included Indiana, Georgia Tech, LSU, Memphis, Texas, UConn and Villanova. Up to this point he has taken just one official visit to Georgia Tech. In addition to Indiana, Givens is visiting LSU later this month and then Texas and Villanova in the fall.
Givens, originally from Tennessee, transferred to Montverde Academy (Fla.) last season. In his first year at Montverde, Givens played more of reserve role and averaged 4.0 points and 2.2 assists per game in 14.7 minutes a game. He also shot 36% from three.
Playing for MoKan Elite on the Nike EYBL circuit this season, he averaged 16.9 points and 3.6 assists per game in 16 games during the regular season. So far in two games at Peach Jam, Givens is averaging 7.5 points and 5.0 assists.
Givens is ranked No. 57 in the 247Sports Composite Rankings and the No. 5 point guard in the class. He was one of the biggest risers in the newest rankings update.
"Another Memphis bred prospect who moved for his junior season, Curtis Givens III had a pretty good year at mighty Montverde (FL) Academy. Even though they brought in some guards with bigger reputations, he was a mainstay in the lineup," 247Sports National Recruiting Director Eric Bossi wrote. "During the spring playing for MoKan Elite, he's emerged as a legit primary scorer who can also run a team. A three-level scorer who is really skilled with the ball, Givens has become as one of the best tough-shot makers in the class. He isn't the type of guy to overwhelm defenders physically, but they still can't stop him because they can't out-think him."
Givens is one of numerous players for Montverde that the Indiana basketball program is heavily involved with. The list includes five-star Liam McNeeley, five-star Derik Queen and five-star Asa Newell. Indiana started the Montverde pipeline with Jalen Hood-Schifino and Malik Reneau, both 2022 grads from Montverde.
Make sure to follow Hoosier Illustrated on Twitter @Indiana_FRN and YouTube to stay up to date on all of the news, updates and coverage of Indiana University athletics.