Indiana basketball expected to see 2025 four-star forward Trent Sisley on Thursday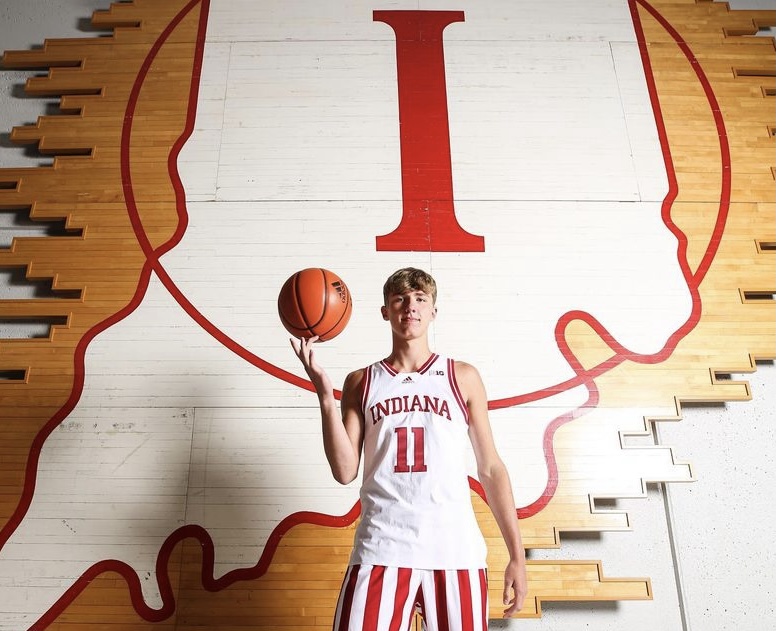 Indiana basketball has added another stop on their recruiting travel this week when it comes to in-state targets.
Indiana basketball assistant coach Brian Walsh is expected to travel down to Heritage Hills High School to see key 2025 four-star forward target Trent Sisley, his dad confirmed to HoosierIllustraed.com. Walsh also visited 2025 guard targets, Braylon Mullins (Greenfield-Central) and Azavier Robinson (Lawrence North) on Tuesday, as well.
It was also recently confirmed to HoosierIllustraed.com that Sisley will be taking a return unofficial visit to Indiana on Sept. 23rd weekend as well as be in attendance for Hoosier Hysteria in October. The four-star forward also recently announced that he will be playing for Indiana Elite as part of the Adidas 3SSB Circuit next AAU season with fellow 2025 Indiana basketball targets Dezmon Brisoce, Malachi Moreno and Braylon Mullins.
The 6-foot-7 forward averaged 13.4 points and 7.5 rebounds per game on the Nike EYBL circuit this past spring/summer. He shot an outstanding 58.0% (91-of-157) from the field which included 44.7% (21-of-47) from three.
Sisley proved that he can stretch his game out to the wing at a high level this past AAU season, which was a goal of his.
"Just proving I can obviously knock down shots," Trent Sisley told HoosierIllustrated.com earlier this spring at Run N Slam. "Also shooting off the dribble and creating my own too so really just that."
Sisley, who attends Heritage Hills High School (Lincoln City, IN), has built a strong relationship with the Indiana basketball program ever since Mike Woodson and the Hoosiers offered him in November of 2021. Indiana assistant coach Brian Walsh is leading Sisley's recruitment.
"Yeah it's good," said Sisley. "Talk to my guy B-Walsh (Brian Walsh) a lot so that's good. See all the assistants out on the circuit too a lot."
Trent Sisley is ranked No. 50 on 247Sports Composite Rankings.
Below are extended highlights of Trent Sisley from this past spring plus scouting notes.
At 6-foot-7, Sisley is an extremely versatile power forward that can play both the wing and post very consistently. He is very good about knocking down the outside jumper while also having the ability to take his defender off the dribble and score through contact. This past high school season, Sisley proved to be one of the top scorers in the state which translated well into this past AAU season. With Mike Woodson and the Indiana basketball staff looking to bring in more versatile power forwards who can stretch the floor and provide multiple options in the post as well, Sisley is someone that can fill that role."
Make sure to follow Hoosier Illustrated on Twitter @Indiana_FRN, Facebook and YouTube to stay up to date on all of the news, updates and coverage of Indiana University athletics. You can also listen to the Talking' Bout the Hoosiers podcast on Spotify.