Recruiting Video: 2025 Forward Trent Sisley Spring Q&A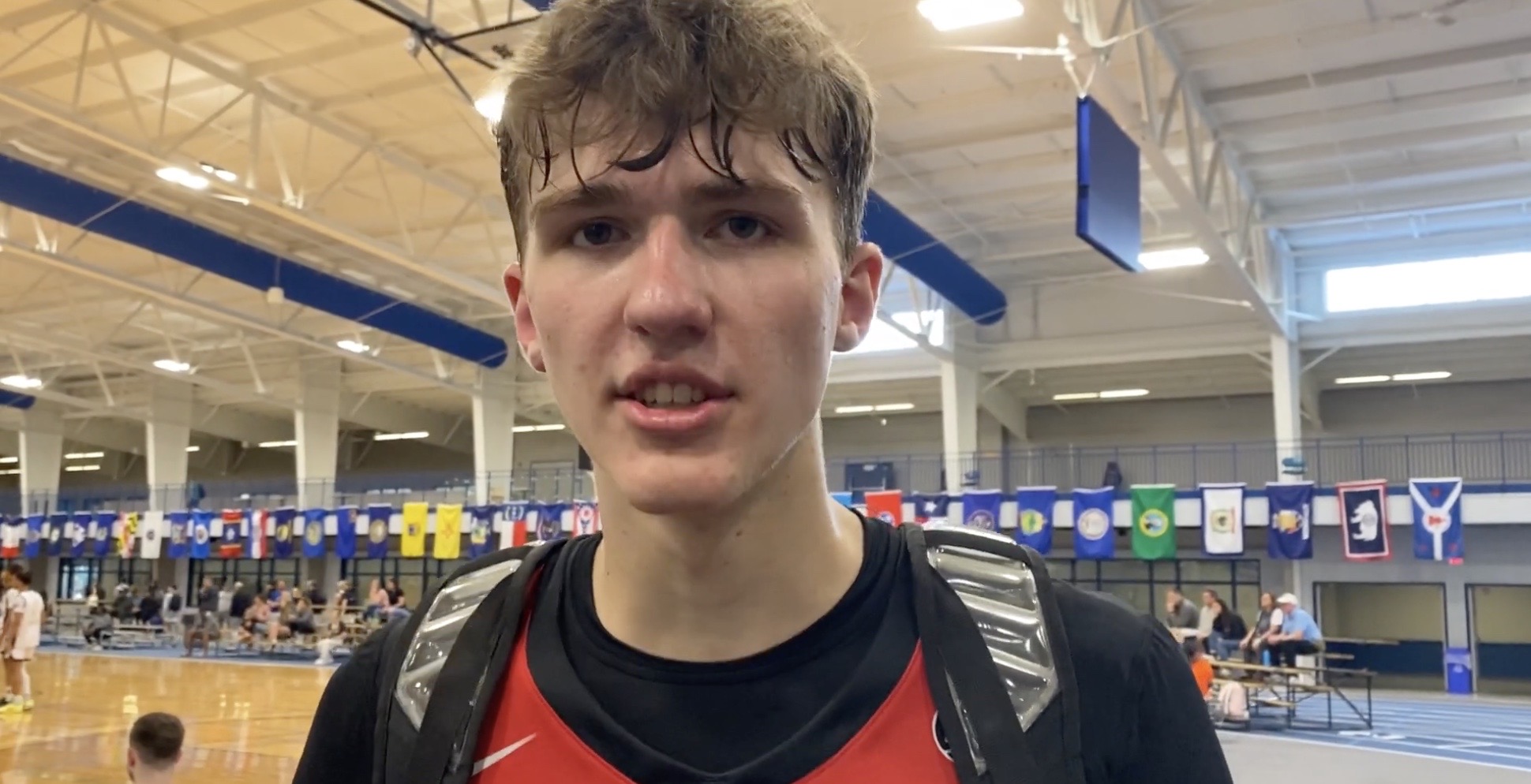 The spring portion of the AAU season is well underway and the 2023 Bill Hensley Memorial Run N Slam took place over the weekend in Fort Wayne, Indiana. Multiple Indiana targets participated in this event with one of them being top Indiana 2025 four-star forward target Trent Sisley, who is playing for Indy Heat 17U again this season as part of the Nike EYBL circuit.
Sisley, who attends Heritage Hills (IN), has been one of the primary targets for Mike Woodson and Indiana when it comes to the 2025 class and has recently seen a major uptick in his recruitment since the first two live periods.
Other schools involved in his recruitment include: Michigan State, Purdue, Notre Dame, Northwestern, and many others.
Over the weekend, Trent Sisley played arguably his best basketball of the AAU season thus far. He was scoring both inside and out consistently and was just overall very active on both ends of the floor. In the two games we saw, Sisley had a total of 33 points.
In two EYBL sessions, he is averaging 9.0 points and 5.6 rebounds per game. He is also shooting 29-of-51 (56.9%) from the field.
Hoosier Illustrated was able to catch up with 2025 forward Trent Sisley after one of his games over the weekend where he discussed his recruitment, visits, Indiana, his goals for this AAU season, his friendship with 2025 Indiana target Jalen Haralson, and much more.
Below is the full Q&A:
Follow Hoosier Illustrated on Twitter @Indiana_FRN to stay up to date on all of the news, updates and coverage of Indiana University athletics.