Scouting Video: 2025 Forward Trent Sisley Run N Slam Highlights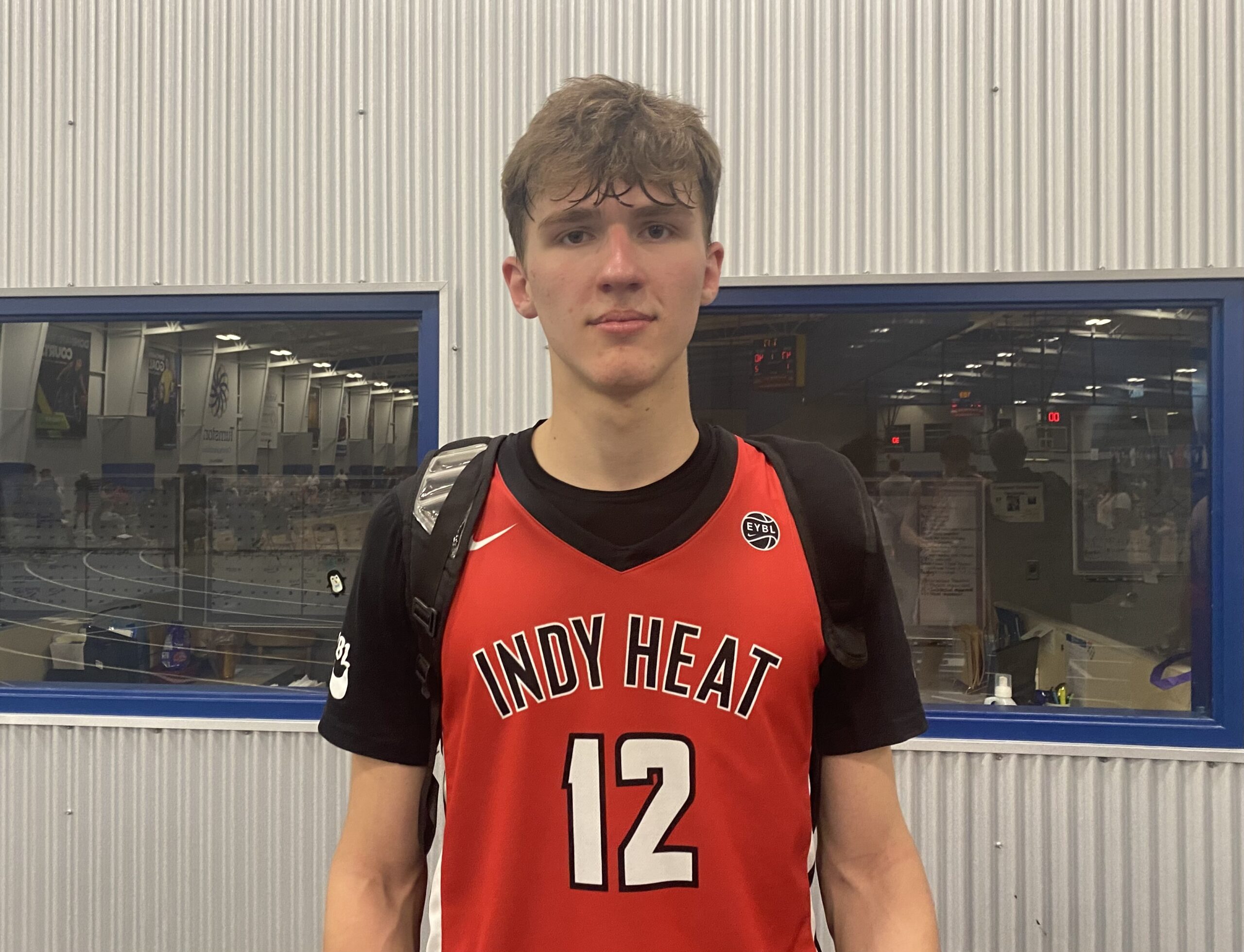 Indiana 2025 four-star forward target Trent Sisley, who is playing for Indy Heat 17U, competed in the 2023 Bill Hensley Run N Slam which took place this past weekend in Fort Wayne, Indiana. Sisley would finish with a total of 33 points in the two games on Saturday.
HoosierIllustrated was in attendance and got an extended look at the Heritage Hills (IN) forward.
Sisley has been one of the top forward targets for Mike Woodson and the Indiana staff when it comes to the 2025 class. Sisley is one of the top overall prospects in the in-state 2025 class and has recently seen a surge in his recruitment as of late with the amount of offers he has gotten from the first two live periods.
Schools such as Michigan State, Purdue, Notre Dame, Northwestern, and many others also heavily involved with the four-star forward.
Below are extended highlights of Trent Sisley at the Bill Hensley Memorial Run N Slam plus an evaluation of how he looked.
At 6-foot-7, Sisley is one of the more versatile and talented forwards in the state of Indiana. With both 2024 Purdue signee Kanon Catchings and 2025 Indiana target Jalen Haralson not playing this weekend, Sisley was able to do much more on offense and open up his game. His versatility on the offensive end was on full display as he was attacking on the drive very hard and was also knocking down a ton of open looks from the wing. While Indy Heat 17U has really struggled on the EYBL circuit thus far (1-7), this was the best display of basketball that I have seen from Sisley and squad and it looked as through their passing and overall chemistry was much more improved. With Mike Woodson looking to bring in more versatile power forwards who can stretch the floor and provide multiple options in the post as well, Sisley is someone that can fill that roll.
Follow Hoosier Illustrated on Twitter @Indiana_FRN to stay up to date on all of the news, updates and coverage of Indiana University athletics.