Indiana basketball expected to see two in-state 2025 targets on Tuesday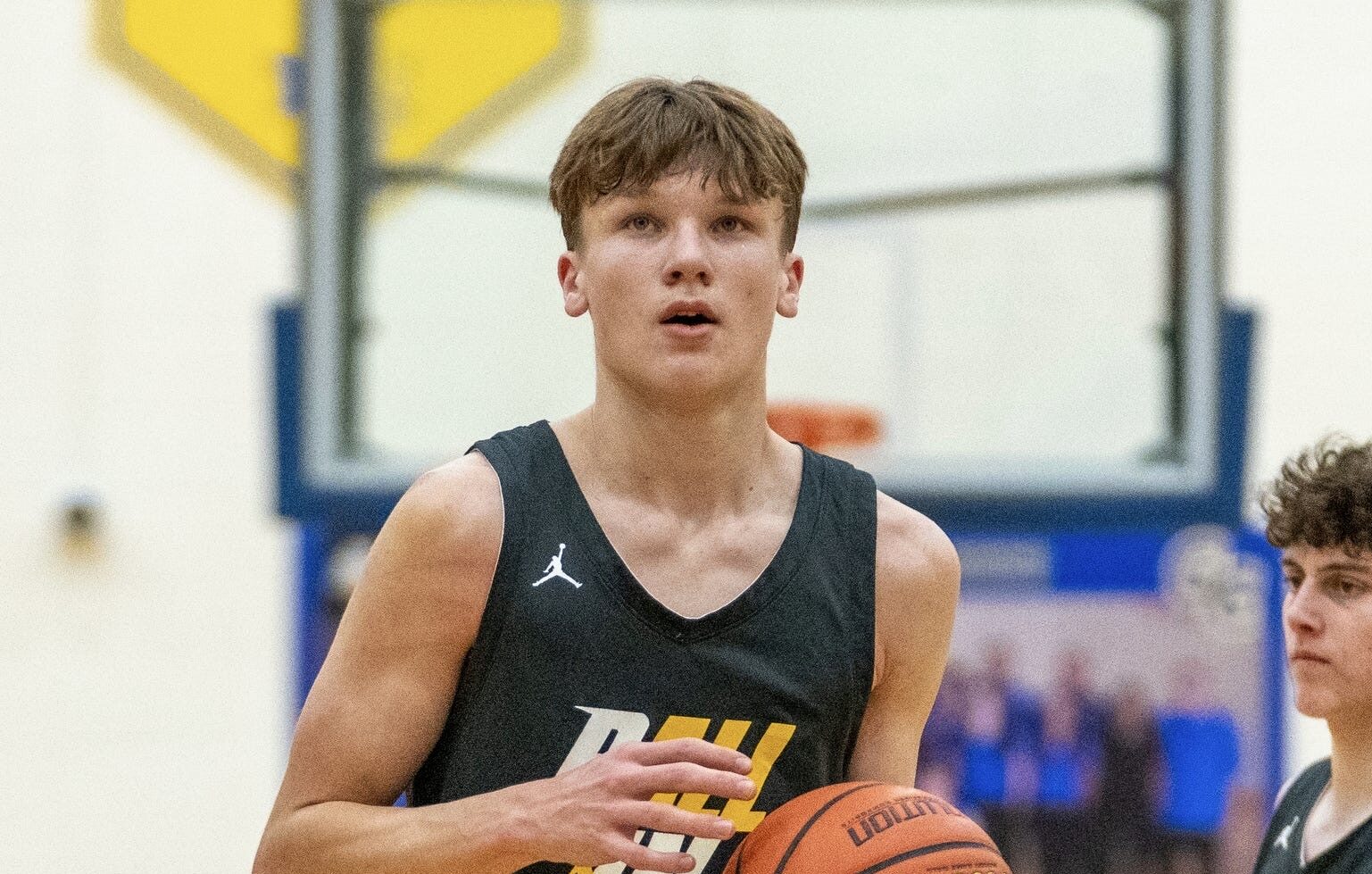 Indiana basketball continues their busy recruiting month as they are expected to be on the road this week.
HoosierIllustraed.com was able to confirm that Indiana basketball assistant coach Brian Walsh is expected to be in on Tuesday to watch both in-state 2025 guard targets, Braylon Mullins (Greenfield-Central) and Azavier Robinson (Lawrence North). Both Mullins and Robinson have unofficial visits to Bloomington later this month with Mullins this Friday (9/16) and Robinson on Saturday Sept. 23rd.
Mullins, who attends Greenfield-Central, will be heading into his junior season as one of the top in-state prospects regardless of class. During his sophomore season, Mullins averaged 16.9 points, 5.2 rebounds, and 2.6 steals per game. He also shot 58% from the field including 47% from three and had a 77% shooting rate at free throw line.
He played with Indiana Elite 2025 on the Adidas 3SSB circuit alongside fellow 2025 Indiana basketball targets Dezmon Brisoce and Malachi Moreno.
Listed at 6-foot-5, Mullins has a great combination of length, athleticism, bounce, and just an overall smooth flow to his game when he is on the floor. Mullins is especially good behind-the-arc where he can shoot off the catch or create off the dribble. His IQ and ability to create both on and off the ball is what makes his potential so high. A pretty versatile player overall that can be placed at nearly any spot right now and can produce.
Other schools such as Purdue, Notre Dame, Northwestern Butler, Ohio State, West Virginia and Kentucky have also expressed interest in the Greenfield-Central guard according to sources.
Robinson attends Lawrence North High School in Indianapolis, which is the same school that current Indiana basketball shooting guard CJ Gunn went to. As a sophomore at Lawrence North, Robinson averaged 20.3 points, 7.6 rebounds, 3.1 assists and 2.6 steals per game
Robinson is a lightening quick guard that can score at all three levels of the floor. When it comes to getting past the defender and getting to the basket, Robinson's speed and on-ball skills are a major advantage of his. He is a highly athletic player and is so explosive off the dribble and just overall has elite playmaking ability right now.
Schools such as Notre Dame, Ohio State, Illinois, Louisville, Texas, Wake Forest, NC State, Oklahoma, West Virginia TCU, UCF, Oklahoma State, Arizona State, Butler, St. Johns and among many others are involved with Robinson's recruitment.
Kansas head coach Bill Self is also expected to be at Lawrence North tomorrow to watch Robinson as well HoosierIllustraed.com was also able to confirm.
There is currently no offer extended by Indiana for either player at this time.
Below are extended highlights of both Braylon Mullins and Azavier Robinson.
Make sure to follow Hoosier Illustrated on Twitter @Indiana_FRN, Facebook and YouTube to stay up to date on all of the news, updates and coverage of Indiana University athletics. You can also listen to the Talking' Bout the Hoosiers podcast on Spotify.