2025 in-state guard Azavier Robinson sets Indiana basketball unofficial visit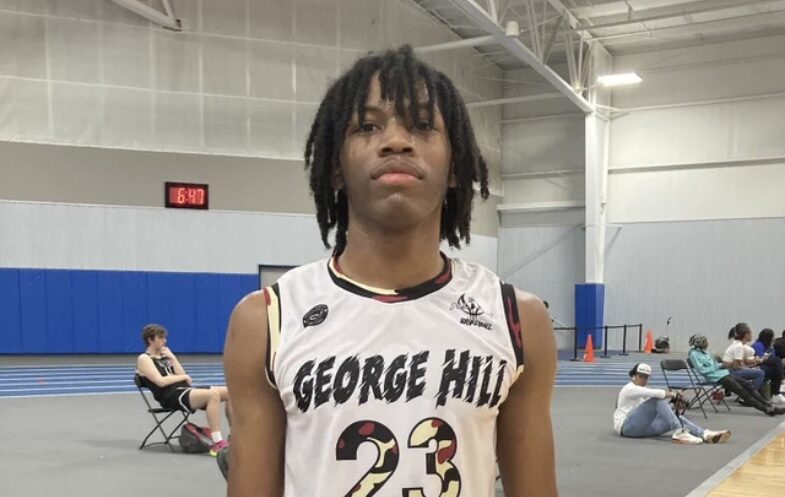 2025 in-state Indiana basketball guard target Azavier Robinson has officially set a return unofficial visit. He last visited Indiana this past February unofficially and Indiana assistant coach Brian Walsh has done an 'in-home' visit at his school.
The return visit is set for September 23rd, he confirms to HoosierIllustrated.com. The Portal Report Basketball Recruiting Analyst Ethan Bock was the first to report the news.
Robinson recently visited Notre Dame over this past weekend with other visits to Ohio State (9/16) and Illinois (10/6) also set. Other schools involved with Robinson include Louisville, Texas, Wake Forest, NC State, Oklahoma, West Virginia TCU, UCF, Oklahoma State, Arizona State, Butler, St. Johns and among many others.
He is rated a three-star prospects and ranked No. 112 on 247Sports.
While there is no official offer that has been extended by Indiana basketball to Robinson, the talented guard has been on the Hoosiers' radar for the past year now.
Robinson attends Lawrence North High School in Indianapolis, which is the same school that current Indiana basketball shooting guard CJ Gunn went to. As a sophomore at Lawrence North, Robinson averaged 20.3 points, 7.6 rebounds, 3.1 assists and 2.6 steals per game.
Robinson is a lightening quick guard that can score at all three levels of the floor. When it comes to getting past the defender and getting to the basket, Robinson's speed and on-ball skills are a major advantage of his. He is a  highly athletic player and is so explosive off the dribble and just overall has elite playmaking ability right now.
He will be visiting the same day as key 2025 four-star power forward target Trent Sisley and four-star forward Aleks Alston.
Below are extended highlight of Azavier Robinson.
Follow Hoosier Illustrated on Twitter @Indiana_FRN to stay up to date on all of the news, updates and coverage of Indiana University athletics.