Indiana basketball set to complete in-home visit with 2024 5-star Boogie Fland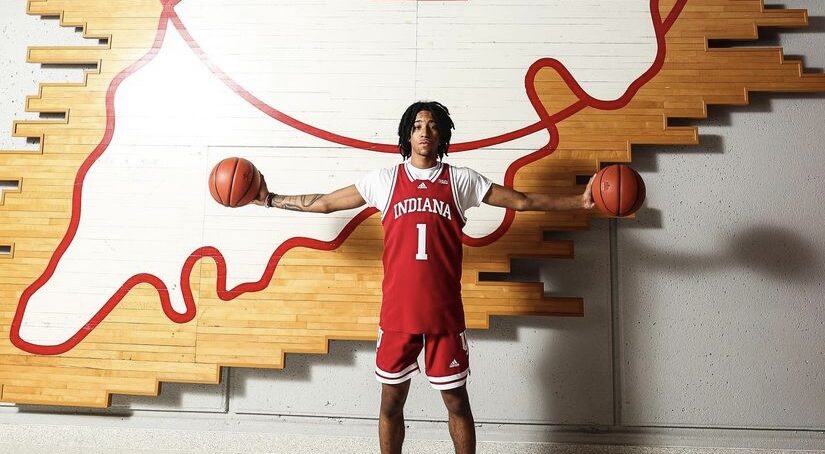 Indiana basketball head coach Mike Woodson is out on the recruiting trail and will be visiting a key target in the 2024 class on Tuesday.
Woodson is scheduled to speak at the New York Basketball Coaches Clinic at Archbishop Stepinac (NY) High School on Wednesday but before he does so, he will be completing an in-home visit with 2024 five-star guard Boogie Fland, his dad confirmed to HoosierIllustrated.com. Fland is a standout guard for Archbishop Stepinac.
At least one Indiana assistant coach is set to join Woodson for the in-home visit.
The live period for college coaches began this week that allows for off-campus visits. Indiana assistant Brian Walsh has been around the entire state of Indiana for much of this week while Kenya Hunter was in Virginia on Monday.
Fland took an official visit to Indiana in June and has been a top-tier prospect for Mike Woodson and the Indiana basketball staff ever since.
Fland has a top eight of Indiana, Kentucky, Alabama, Michigan, North Carolina, Maryland, UConn and St. John's. Head coaches John Calipari (Kentucky) and Nate Oats (Alabama) will also be part of the New York Basketball Coaches Clinic this week.
He took a visit to Kentucky this past weekend (September 8) and has two more set up this month. He will visit Alabama the weekend of September 22 and Maryland the weekend after.
As a junior, Fland averaged 18.1 points, 4.2 rebounds, 3.7 assists and 2.0 steals per game. He shot 34.6 percent from three (62-of-179). Playing for the PSA Cardinals on the Nike EYBL Circuit, Fland averaged 15.0 points, 3.8 rebounds and 2.8 assist per game during the regular season.
Boogie Fland is the No. 8 overall prospect in the 247Sports Composite Rankings and the No. 2 overall point guard in the class.
Make sure to follow Hoosier Illustrated on Twitter @Indiana_FRN, Facebook and YouTube to stay up to date on all of the news, updates and coverage of Indiana University athletics. You can also listen to the Talking' Bout the Hoosiers podcast on Spotify.