2025 five-star guard Tyler Jackson lands offer from Indiana basketball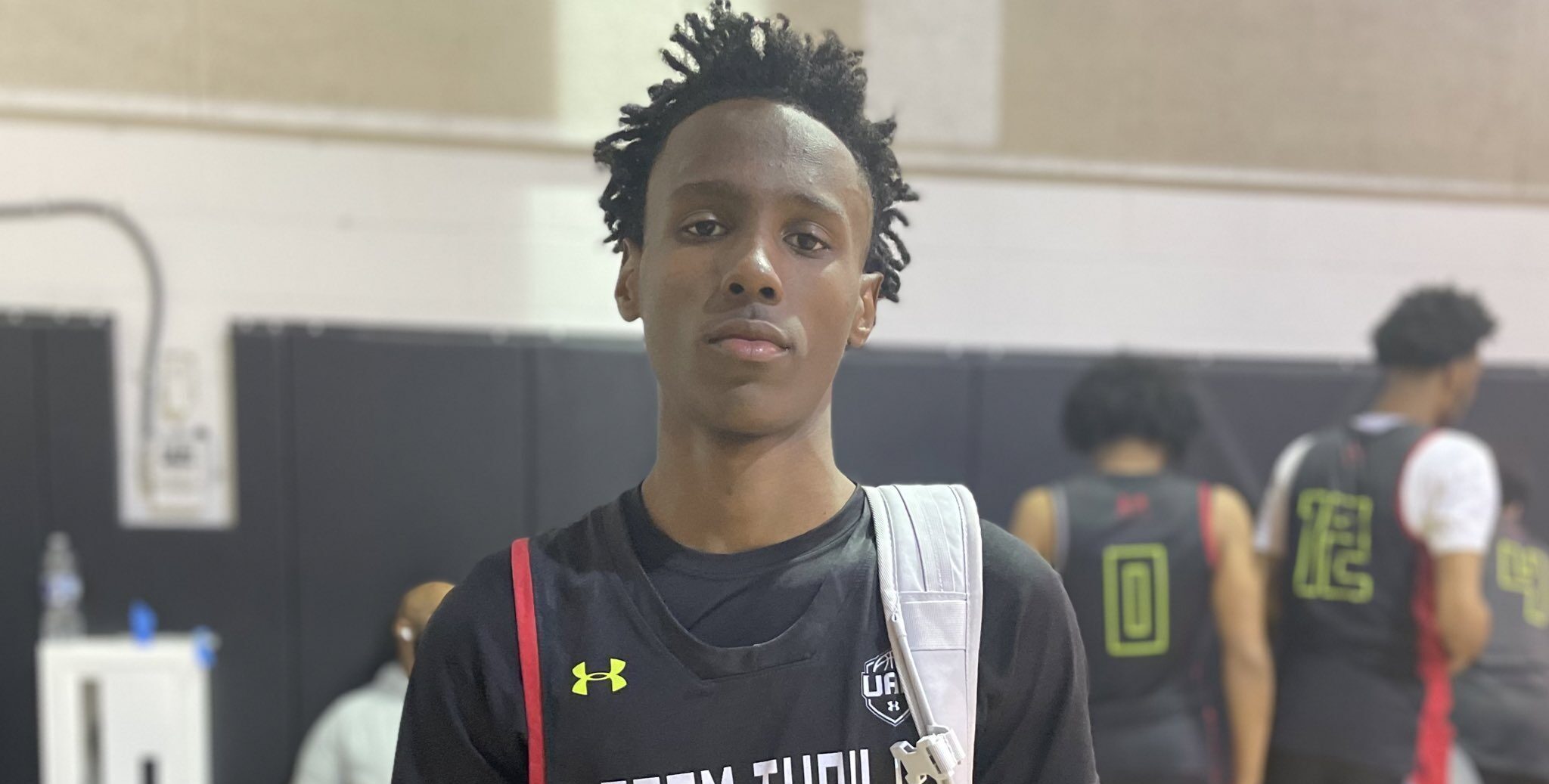 Overtime Elite (Ga.) point guard Tyler Jackson has earned a scholarship offer from the Indiana basketball program. He has been a name on the Indiana radar following a terrific summer on both the Under Armor and Nike EYBL circuits.
He transferred to Overtime Elite at the end of the summer after playing at Saint Frances Academy (Md.) previously.
Jackson is a five-star guard who is ranked No. 9 overall in the 247Sports Composite Rankings in the 2025 class. In addition to Indiana basketball, Jackson holds offers from Alabama, Illinois, Maryland, Syracuse, Rutgers, LSU, Virginia Tech, Villanova, Wake Forest and others.
Jackson played for Team Thrill in the 16U division and helped lead the program to a title on the Under Armor Circuit. He was terrific down the stretch, scoring 39, 36 and 31 points in that order en route to the championship. He averaged 24.0 points per game in the final session (seven games) and shot 42 percent from the floor. He played one event up with the 17U level, playing alongside current 2024 Indiana basketball target, five-star Derik Queen.
In his one session on the Nike EYBL circuit, Jackson averaged 30.0 points per game and shot 50.6 percent from the field and 50 percent (17-of-34) from three.
He scored 30+ points in three of his four games, having scoring totals of 30, 36 and 39 points.
"Jackson is constantly forcing action when he's on the floor and dictates pace as well as any guard in the class. He's still improving when it comes to decision-making and facilitation, but he's already a true three-level scorer and has recently added a floater to his repertoire," Rivals National Analyst Rob Cassidy told HoosierIllustrated.com. "He's the type of player that defenders need to be aware of at all times because of his explosiveness when attacking the rim and his catch-and-shoot ability. Jackson is still limited a bit defensive because he lacks truly ideal size, but he'll be able to give a team a little more on that end as he adds muscle down the road."
Sources had indicate to HoosierIllustrated that Jackson is wide open in his recruitment and Indiana is a team to watch when looking at potential visits. With this offer now official, that could happen sooner than later.
Make sure to follow Hoosier Illustrated on Twitter @Indiana_FRN, Facebook and YouTube to stay up to date on all of the news, updates and coverage of Indiana University athletics. You can also listen to the Talking' Bout the Hoosiers podcast on Spotify.