Examining Jamison Battle's potential fit with Indiana: 'Upgraded personnel could help Battle's efficiency skyrocket.'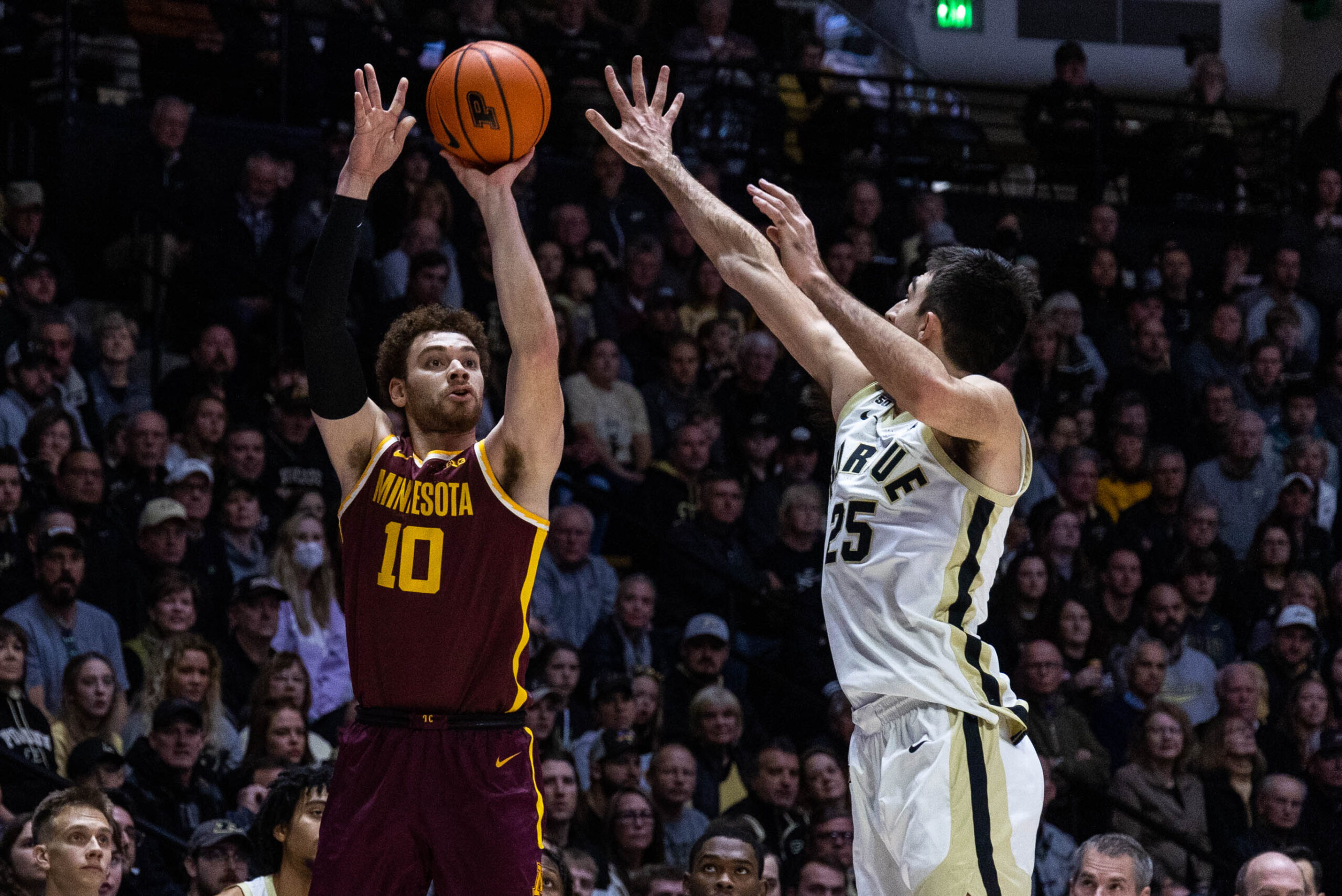 The Indiana basketball program is actively pursuing key transfer targets and looking to add much different personnel and style than last season. One of those pieces could be with Minnesota wing Jamison Battle.
Indiana has conducted an in-home visit with Battle already and a potential visit is being discussed as well. The main reason for that is his ability to shoot the ball and be a floor spacer for the Hoosiers.
Battle is a career 35 percent shooter from three on 7.1 attempts per game. He has made 257 career 3s — with three years of more than 59 3s.
247Sports looked in-depth at the suitors for Battle and how he'd fit with each program. For Indiana, it is quite simple. His shooting ability and ability to be a knock down shooter.
"Mike Woodson already had a meeting with (Jamison) Battle, and his pitch centers around Indiana's gaping hole on the wing after the graduation of Miller Kopp. Battle drained 52.8% of his unguarded catch-and-shoot 3-pointers in 2021-22. He can be more than just a "stand in the corner" guy for Indiana, too. While he didn't grade out great in pick-and-rolls last season, the upgraded Indiana personnel could help Battle's efficiency skyrocket."
Jamison Battle is a 6-foot-7 wing who has good length and size for a perimeter player and has the ability to be a spot up or off of the dribble shooter. Battle averaged 12.4 points and 3.8 rebounds per game while shooting 31.1 percent from three this season.
As a junior, Battle was terrific. He averaged 17.5 points and 6.3 rebounds while shooting 36.6 percent from three on 2.4 made 3s per game. He made 75 3s that season.
Battle has made at least two 3s in 71 of his 103 career games.
Indiana shot 36.8 percent from three this season but ranked 353rd nationally in attempted 3s per game (15.5) and 334th in made 3s per game (5.7).
"Again, when you've got good looks — last year we were in the top five in the country in getting wide open threes, and we didn't make them. We had some good … It's a part of the game," Woodson said earlier this year. "I don't try to put a lot or read a lot into it when we go through a stretch like this."
Battle would have ranked second — by five — in made 3s on Indiana last season. The year before, Battle made 22 more 3s than anyone on Indiana and attempted 70 more than Indiana basketball's top three-point shooter in volume.
Battle has one year of eligibility remaining.
SEE ALSO: Indiana a program to 'keep an eye on' with top transfer guard Caleb Love
IU basketball recruiting beginning to click on all cylinders: 'I wanted to be able to sit at the table with the best players'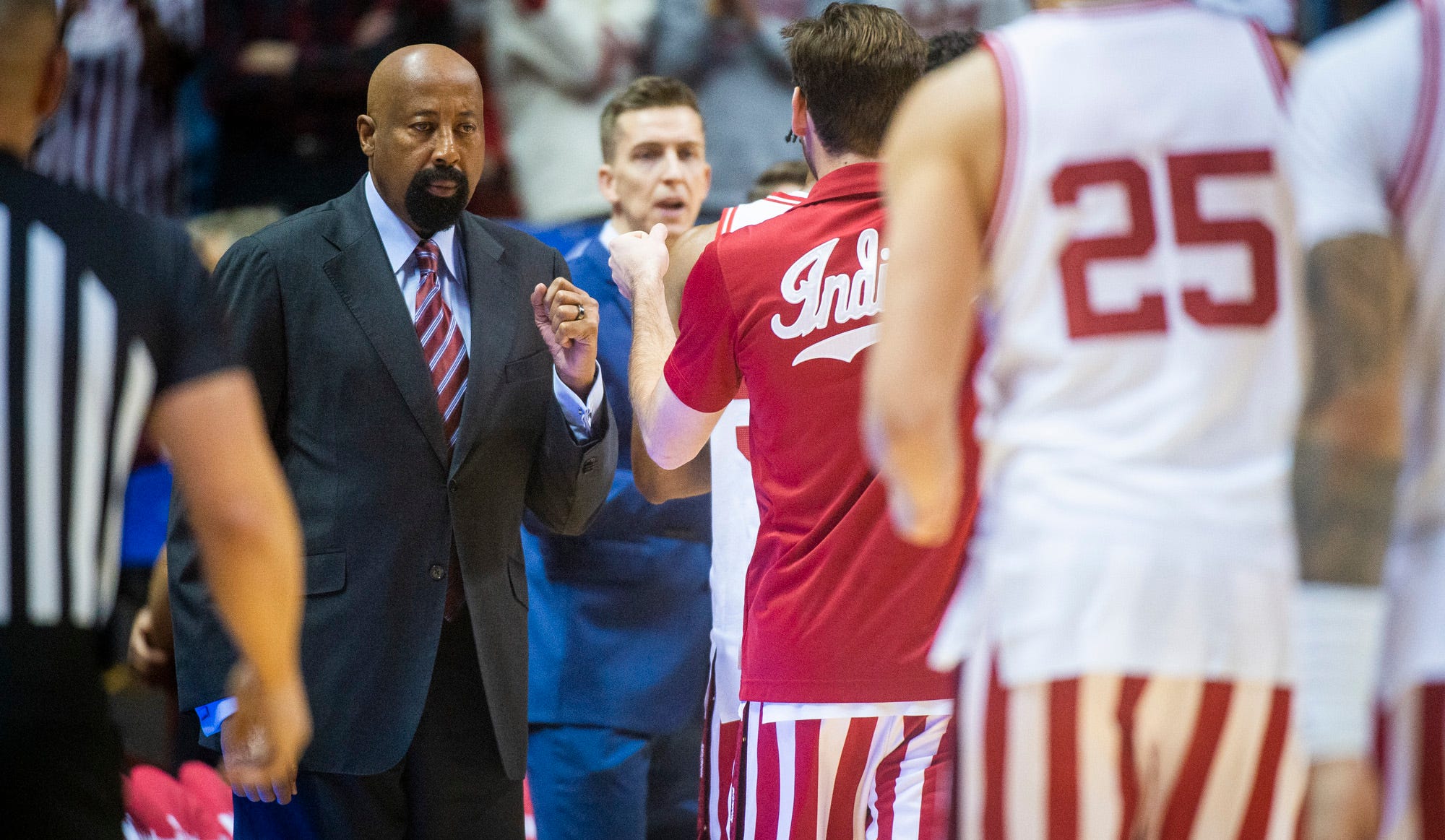 When Mike Woodson took the job as the head coach of the IU basketball program two years ago — his message was clear. He wanted to get Indiana back into the national conversation by competing for Big Ten and National Championships.
The only way to do that was to bring in high-level talent. Not just local, but from around the country.
The message has always been that Indiana has the best talent in the country — but recently, that hasn't been the case. The previous staff did a good job of recruiting the state but failed to land top talent from outside of Indiana — or even the midwest — on a regular basis. That resulted in IU basketball failing to make an NCAA Tournament for six years.
So, when Woodson stepped back on campus on day one, it was about getting the best talent in the country — no matter where — to come to Bloomington.
"When I took the job, I made it clear to my coaches that we deserved to sit at the table with the best players," Woodson told reporters on Wednesday. "We kind of squabbled a little bit early on because they didn't think we were in that position to be able to do that.
"Well, back in the day, it was always that way."
Last year saw four scholarship players from Indiana. The year before was five.
Next season will be quite different. There will only be two players from the state of Indiana on scholarship.
A main reason for that is because of what Woodson stressed — and knowing what he wanted for his roster.
"I thought we were based on Indiana basketball and the history of it," Woodson said. "So, I didn't accept no for an answer and I told 'em (my staff) that I wanted to be able to sit at the table with the best players and compete with the Kentucky's, the Kansas', the Duke's, teams like that."
While Woodson just wanted a seat at the table, he's done more than just sit there.
In the last two years, Woodson has landed four five-star prospects either from high school or through the transfer portal. It resulted in having two McDonald's All-American's on the roster this upcoming season for the first time since 2016.
In addition to the two five-star commitments in the past two months, the IU basketball program has also seen a one-and-done five-star prospect move his way into a projected lottery-pick in the upcoming NBA Draft in Jalen Hood-Schifino. That is notable to recruits — and Woodson knows it.
"It's done a lot, you know," Woodson said on Hood-Schifino's development. " … Not to say he was a one-and-done, but he put himself in that position and was able to do a lot of nice things for our ball club and you know, our program benefited from it."
A large reason for the (recent) uptick in the national relevancy for IU basketball in the recruiting world is because of Woodson and his NBA pedigree — yes. But, it's the entire staff that he's put together that has built their reputations on relationships and honesty — something hard to come by in today's recruiting world.
"I got a wonderful staff and, you know, we are beating the phones down and when guys come available, we are trying to get in front of their parents and whoever's their representative and we are doing all the necessary things to get 'em to campus and close the deal," Woodson said. "And this has been a great, great summer for us in terms of recruiting and, again, I give a lot of credit to my staff and them getting me in front of the people that we're trying to recruit, the player and we're starting to pay off. It's starting to pay off for us."
And in recruiting, in order to get a yes, you're going to get a lot of no's. But, that's okay and what's needed in order to reach the next level as a program.
"All they (recruits) can do is tell us no, but we gotta get there and we've been able to get there some, so it's kind of nice."
ake sure to follow Hoosier Illustrated on Twitter @Indiana_FRN and YouTube to stay up to date on all of the news, updates and coverage of Indiana University athletics. 
Indiana basketball in top five for Dayton transfer Mike Sharavjamts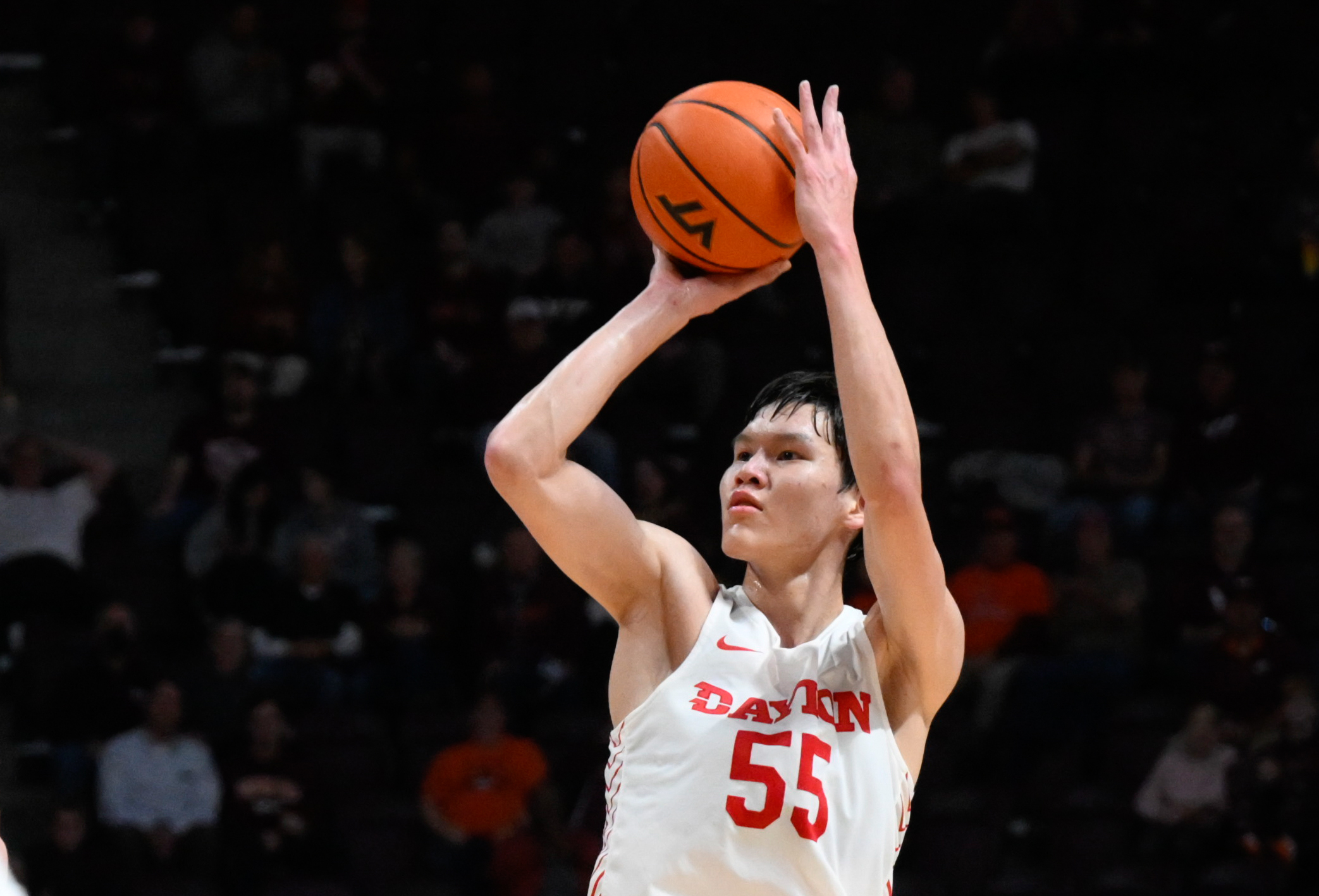 The Indiana basketball program made the top five for Dayton transfer wing Mike Sharavjamts on Wednesday afternoon. The rest of his top five includes Pitt, Memphis, Nebraska and San Francisco.
Sharavjamts was testing the NBA draft waters but decided to return to school after receiving feedback.
According to Jonathan Givony of Draft Express, Sharavjamts will be announcing his decision 'within the next week'.
Sharavjamts is a 6-foot-8 and 180-pound wing who averaged 5.6 points, 1.9 rebounds and 2.6 assists per game as a freshman at Dayton. He shot 38.8 percent from the field and 31.5 percent from three (29-of-92). He started 20 out of 32 games played.
Sharavjamts spent time at Legacy Christian (OH) and Prolific Prep (CA) in high school before playing at International Sports Academy (OH) for his final year. He was AAU teammates for one season with incoming Indiana freshman guard Gabe Cupps on Midwest Basketball Club.
He averaged 10.2 points, 4.6 rebounds and 3.6 assists in 24 games in 2021-22 for the International Sports Academy. He shot 51.2 percent from three (44-of-86).
He is the first Mongolian citizen to play Division I men's basketball.
Coming out of high school, Sharavjamts was ranked No. 93 in the 2022 247Sports composite rankings. He had offers from Dayton, Rutgers, Providence and others.
He is currently the No. 34 overall transfer.
The Indiana basketball program currently has one available scholarship. It has a transfer class that includes Oregon center Kel'el Ware, Miami forward Anthony Walker and Ball State forward Payton Sparks.
2024 five-star point guard Boogie Fland eyeing Indiana basketball visit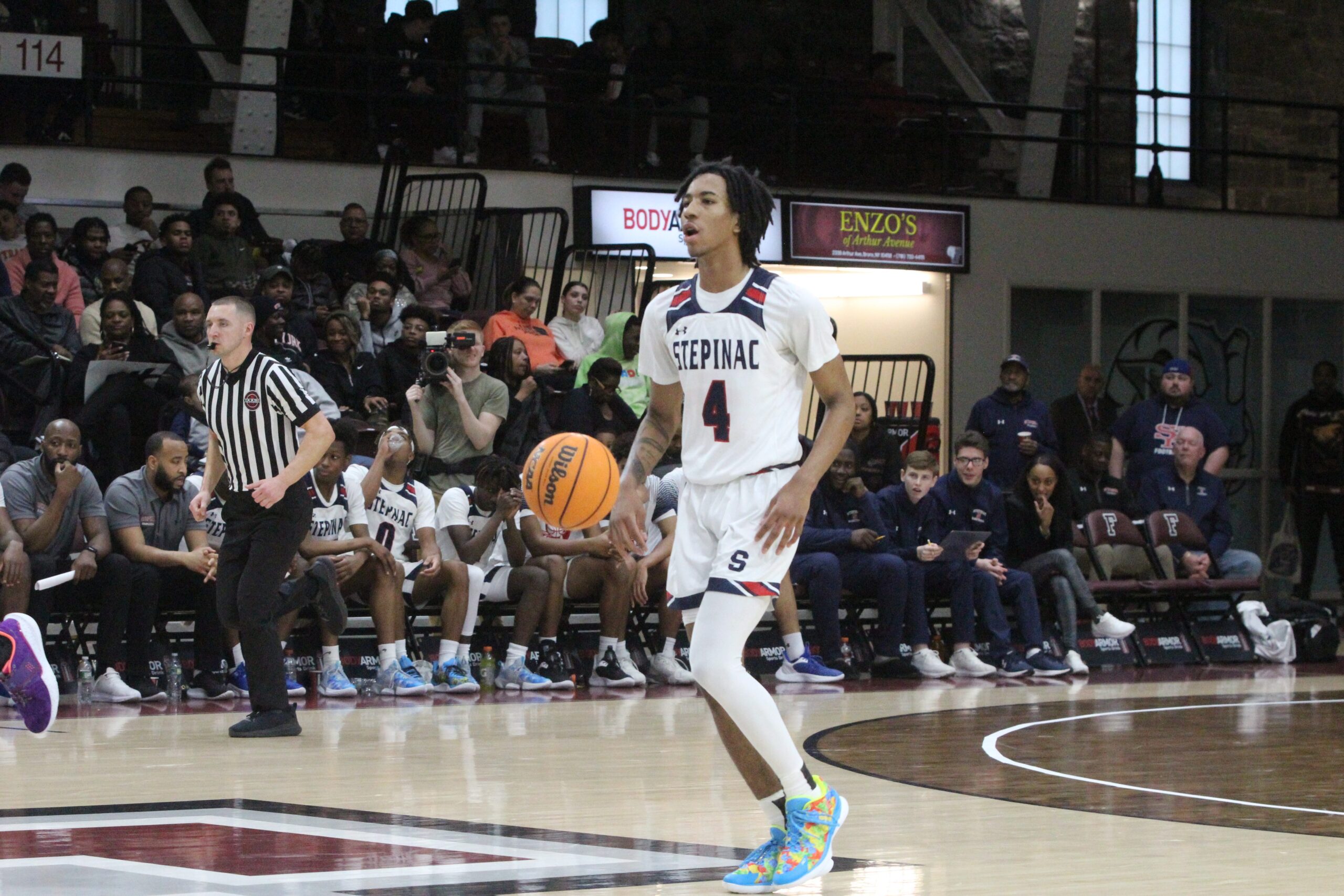 The Indiana basketball program is expected to have multiple notable prospects on campus this summer. One of those players is 2024 five-star point guard Boogie Fland.
Fland is looking to visit Indiana in June, HoosierIllustrated.com was told. There is no date set in stone, but the expectation is he will be on campus next month.
Fland is from Archbishop Stepinac (NY) and PSA Cardinals on the Nike EYBL circuit.
He is ranked No. 6 overall in the 2024 class and ranked as the No. 2 point guard in the 247Sports Composite Rankings.
The Indiana basketball staff had been involved with Fland back in the winter but not much had progressed until recently.
Fland was a perceived heavy North Carolina lean but after the Tar Heels landed five-star guards Elliot Cadeau and Ian Jackson, the Fland to UNC talk subsided a bit. North Carolina is still heavily involved.
Fland has taken two official visits. His first to North Carolina in the fall and then to Michigan this May. Other programs involved are Kentucky, UConn, Alabama, St. John's, Auburn, Miami and others.
The development of Jalen Hood-Schifino was significant for Fland and his relationship with the Indiana basketball program. Though they aren't identical players in terms of skill set, the responsibility and development Hood-Schifino had in his freshman season is notable.
"Jalen Hood-Schifino, that is something you can see. he's a big guard who can play on and off (the ball), can defend the 1, can defend 2. Similar height, 6-foot-4 ish. I can see that. Indiana played Hood-Schifino and Xavier together," PSA Cardinals head coach Joe Brown told HoosierIllustrated. "He was playing as a freshman and in the rotation. He had a significant role before the injury to Xavier. So that shows that Mike Woodson doesn't have a problem playing freshmen. There are young guys in the rotation consistently … You can see the fact that coach Woodson definitely trusts Hood-Schifino."
Because Fland can play both with and without the ball in his hands, going to a place where he can do both is ideal.
Whether that be with another point guard like Hood-Schifino and Xavier Johnson did, or just another potential ball handler, that's a situation that would give Fland the chance to showcase his versatility on the offensive end.
"His versatility allows him to do both. A place where there is an equal balance. Playing in the backcourt with another point guard is something he's done his whole life. He's always played with another point guard, so ideally that would be a good space for him. Playing with a guard who can shoot the ball so you're not just locked in to playing off the ball because you're a better shooter. It's not just the system but the personnel as well."
Fland is a terrific scoring guard who has great explosiveness. Fland is always in attack mode and can score at all three levels on the floor. He is best with the ball in his hands and making plays for himself or teammates. Fland has a very good mid-range game and utilizes a lot of different moves in the paint to create separation and get his shot up.
With good size as well, at 6-foot-4, he's a long and rangy guard who is a very talented defender. He has the tools to be a lockdown on ball defender as well as talented off the ball defensive player.
"His athleticism is getting better and he's playing above the rim now a lot more … he did a good job physically getting stronger (this year) and you can see that with his explosiveness now," Brown added of Fland's improvements. "From a maturity standpoint, he's taken leaps and bounds. His ability to run a team more, he's been able to showcase that … And being more consistent as a three-level scorer. Getting accustomed to having the game slow down to where he knows where his shots can come from."
Through 16 games on the EYBL Circuit this summer, Fland is averaging 15.5 points, 3.9 rebounds and 2.8 assists per game. He's shooting 45.3 percent from the field, 34.1 percent from three (31-of-91) and 79.1 percent from the free throw line (53-of-67). He has two 30+ point games this summer.
As a junior, Fland averaged 18.1 points, 4.2 rebounds, 3.7 assists and 2.0 steals per game. He shot 34.6 percent from three (62-of-179). They finished 22-10 and second in their league.
Make sure to follow Hoosier Illustrated on Twitter @Indiana_FRN and YouTube to stay up to date on all of the news, updates and coverage of Indiana University athletics.