2024 four-star guard Jaeden Mustaf discusses Indiana, top five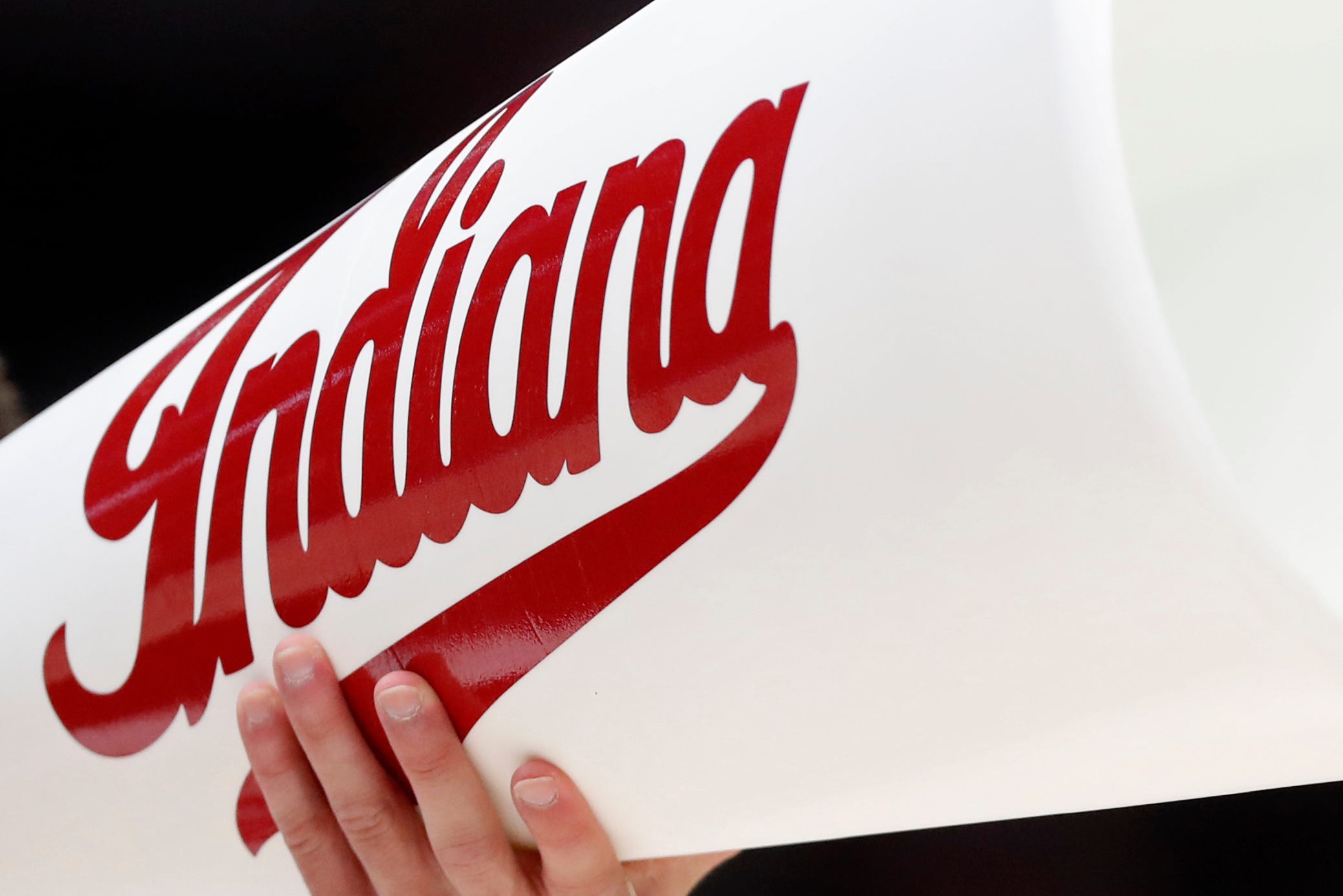 Class of 2024 four-star guard Jaeden Mustaf named his top five schools on Saturday which included the Indiana basketball program.
Mustaf is ranked No. 39 in the 247Sports class of 2024 Composite Rankings. The 6-foot-6 guard averaged 15.9 points, 5.8 rebounds, 3.8 assists and 1.8 steals per game this season for Carmel Christian (NC).
Indiana has been one of the main programs involved with Mustaf for quite a while. The Indiana basketball staff saw Mustaf numerous times last summer and during this season as well. Mustaf originally had an official visit planned to Indiana from September 30 – October 2 but had to reschedule due to a scheduling conflict.
Assistant coach Kenya Hunter is the lead recruiter for this recruitment.
Mustaf spoke with HoosierIllustrated.com to discuss Indiana, what he's looking for in a program and an overview of the other programs still involved.
On relationship with Indiana:
"It's great. I have a great relationship with the coaches, especially coach Woodson, coach Kenya (Hunter), and Adam Howard. We stay in contact, they came out to a couple games so it's great."
On development of Jalen Hood-Schifino:
"It's definitely something I've been looking at. I mean we are pretty similar in terms of size and play style and stuff and position so I feel like seeing the way he improved, I know I would improve like that too. So, that plays a part in it."
On what he's looking for in a program:
"I'm looking for a family environment, a place where I can grow as a person and athlete. Where I'm going to be challenged academically and on the basketball court. Also where I can win and develop."
Mustaf included NC State, Florida State, Miami (Fla.) and Virginia Tech in addition to Indiana in his top five. He discussed impressions of the other programs.
On NC State: "It's great, we talk a lot, with coach Keatts and coach Justus,. They also have came to see me play but they are also the hometown now."
On Florida State: "Great relationship too. They are the only school on here (list) I've officially visited, and they showed so much love to myself and my family, especially my little brother. So I have a great relationship with them."
On Miami: "Great relationship with them too. We text a lot, with coach L (Larrañaga) and coach Bill (Courtney). We stay in contact, especially during this run in march madness. We have texted after every game."
On Virginia Tech: "Also is great. My former DeMatha coach Mike Jones is there. I have built a great relationship with all of the coaches as well and I've visited there the most so far of all the schools."
Follow Hoosier Illustrated on Twitter @Indiana_FRN to stay up to date on all of the news, updates and coverage of Indiana University athletics. 
2024 top-25 wing Tyler Betsey sets Indiana basketball visit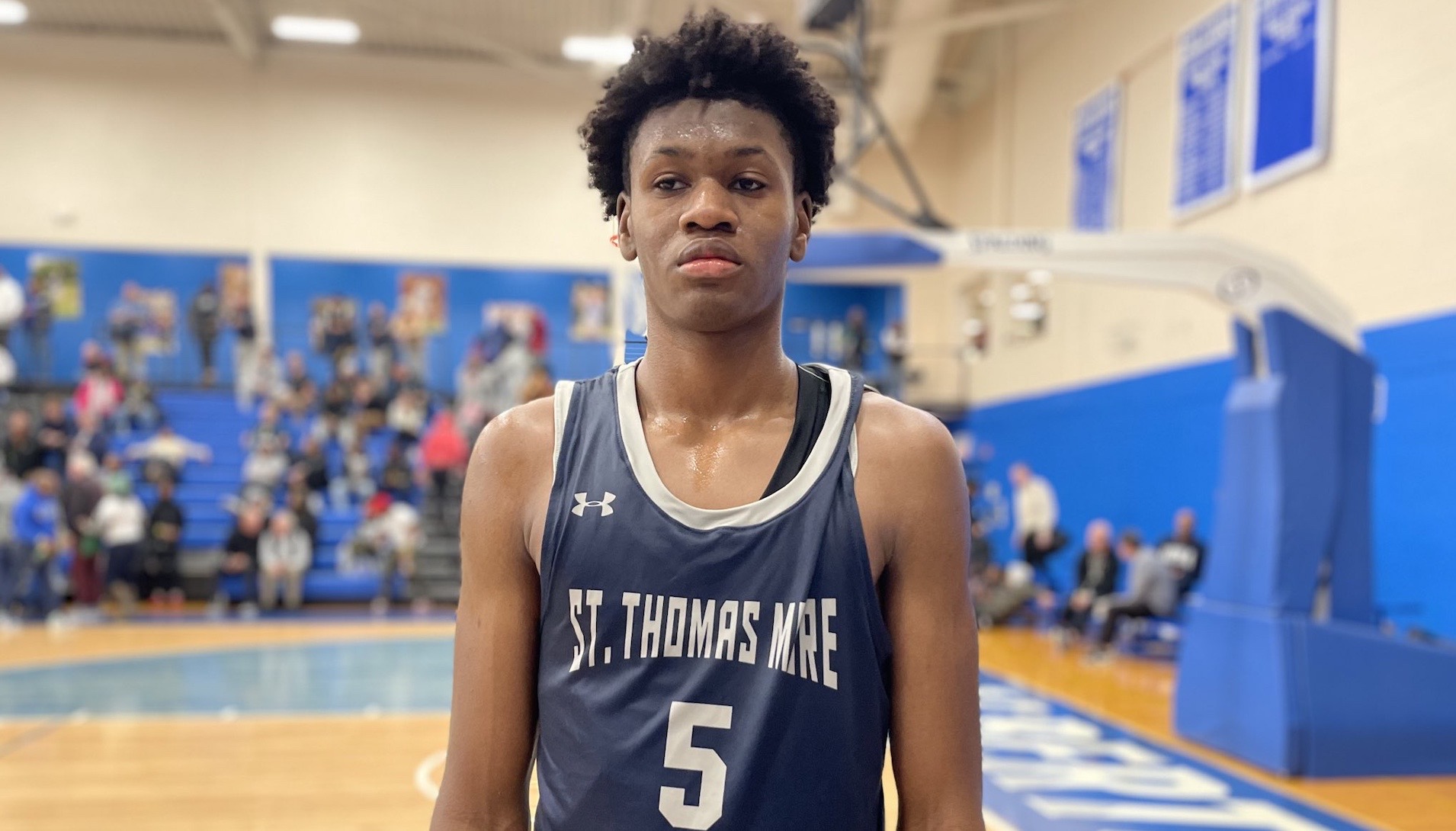 Top-25 wing in the 2024 class Tyler Betsey of St. Thomas More (CT) has set an official visit with the Indiana basketball program.
Betsey will be on campus from June 14-16, he confirms with HoosierIllustrated.com. 247Sports had the initial report. Betsey will be on campus alongside 2024 five-star guard Boogie Fland, who has officially set his Indiana basketball visit for June 13-15.
Betsey is a 6-foot-8 wing who is ranked No. 22 in the 247Sports composite rankings for the 2024 class. He is rated as the No. 8 small forward.
At 6-foot-8, Betsey is a versatile wing who is known as a shooter. He is a high-volume shooter who is very good off of the catch. He's improving off of the dribble as well and has shown more of an ability to create plays for himself.
Playing for NY Rens on the Nike EYBL circuit and is averaging 11.6 points this summer in 16 games. He's shooting 35.1 percent from three on 2.5 made 3s per game. He's 40-of-114 this summer from three. He's had four games with at least four made 3s. Betsey plays alongside current Indiana basketball target and five-star guard Dylan Harper on NY Rens as well. Harper visited Indiana in the fall.
247Sports National Recruiting Director Eric Bossi broke down Betsey's game from earlier this summer.
"At nearly 6-foot-8 with smooth athleticism and a good-looking jumper, it was pretty clear that he has all of the tools to make a move towards the top of the class and he's one of those kids who seems like he could end up ranked as high as he decides he wants to be."
Currently, Betsey has offers from Indiana, Duke, Alabama, Kansas, UConn, Cincinnati, Auburn, Rutgers, Michigan State, Providence and others.
Make sure to follow Hoosier Illustrated on Twitter @Indiana_FRN and YouTube to stay up to date on all of the news, updates and coverage of Indiana University athletics. 
Indiana basketball extends offer to 2025 top-30 prospect Jasper Johnson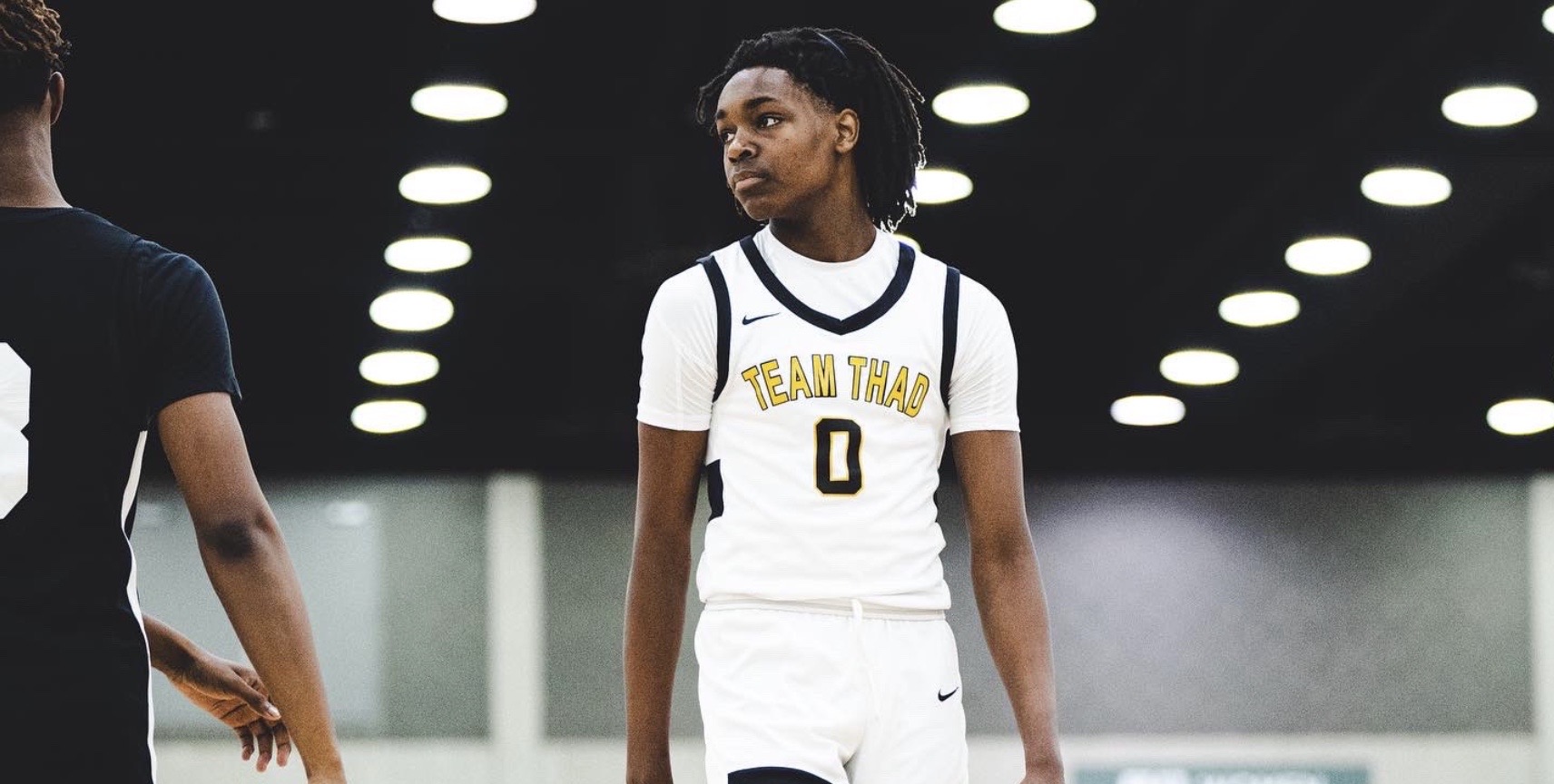 The Indiana basketball program has extended a scholarship offer to 2025 top-30 guard Jasper Johnson of Woodford County (Ky).
Johnson is ranked No. 23 in the 247Sports composite rankings for the class of 2025. He is also the No. 3 combo guard in the class.
Part of Team Thad on the Nike EYBL circuit, Johnson is playing two divisions up in the 17U division. Through 16 games this spring and summer, Johnson is averaging 12.3 points, 3.2 rebounds and 2.5 assists per game. He is shooting 51 percent from the floor and 40.3 percent from three (27-of-67).
Johnson had his best game of the summer last weekend in Memphis — scoring 21 points on 8-of-12 shooting and 5-of-6 from three. He was 12-of-21 from three in four games last weekend.
Travis Branham of 247Sports broke down Johnson's performance.
"In a three-minute span, Johnson scored a dozen points including three triples and a dunk in transition that took a three-or-four point lead and stretching it to double figures.," Branham wrote. "Johnson has continued to grow as a player this spring. His confidence and aggressiveness are continuing to elevate along with his improving handle and jumper to create offense for himself and others."
Johnson and the Indiana basketball program had a relationship prior to this offer. Johnson has mentioned to HoosierIllustrated.com that the NBA pedigree of head coach Mike Woodson is appealing.
He visited Indiana twice during this past season. He was in Bloomington when Trayce Jackson-Davis had a triple-double. Johnson has also visited Kentucky, Louisville, Cincinnati, Ohio State, Tennessee and Xavier in addition to others.
The 6-foot-2 guard has offers from Kentucky, Arizona State, Cal, Cincinnati, West Virginia, Louisville, Ohio State, Memphis, Xavier and others.
Make sure to follow Hoosier Illustrated on Twitter @Indiana_FRN and YouTube to stay up to date on all of the news, updates and coverage of Indiana University athletics. 
IU basketball recruiting beginning to click on all cylinders: 'I wanted to be able to sit at the table with the best players'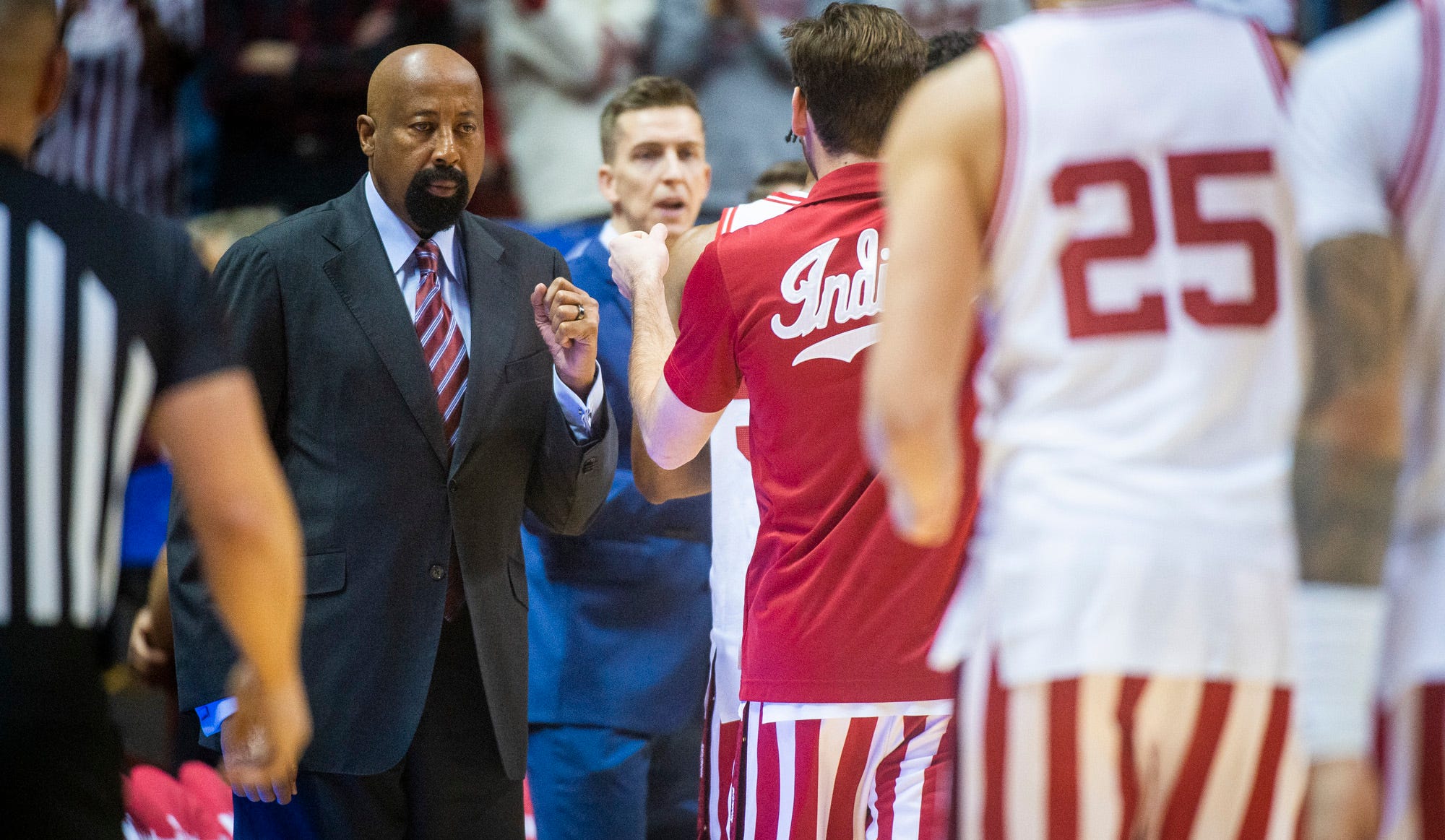 When Mike Woodson took the job as the head coach of the IU basketball program two years ago — his message was clear. He wanted to get Indiana back into the national conversation by competing for Big Ten and National Championships.
The only way to do that was to bring in high-level talent. Not just local, but from around the country.
The message has always been that Indiana has the best talent in the country — but recently, that hasn't been the case. The previous staff did a good job of recruiting the state but failed to land top talent from outside of Indiana — or even the midwest — on a regular basis. That resulted in IU basketball failing to make an NCAA Tournament for six years.
So, when Woodson stepped back on campus on day one, it was about getting the best talent in the country — no matter where — to come to Bloomington.
"When I took the job, I made it clear to my coaches that we deserved to sit at the table with the best players," Woodson told reporters on Wednesday. "We kind of squabbled a little bit early on because they didn't think we were in that position to be able to do that.
"Well, back in the day, it was always that way."
Last year saw four scholarship players from Indiana. The year before was five.
Next season will be quite different. There will only be two players from the state of Indiana on scholarship.
A main reason for that is because of what Woodson stressed — and knowing what he wanted for his roster.
"I thought we were based on Indiana basketball and the history of it," Woodson said. "So, I didn't accept no for an answer and I told 'em (my staff) that I wanted to be able to sit at the table with the best players and compete with the Kentucky's, the Kansas', the Duke's, teams like that."
While Woodson just wanted a seat at the table, he's done more than just sit there.
In the last two years, Woodson has landed four five-star prospects either from high school or through the transfer portal. It resulted in having two McDonald's All-American's on the roster this upcoming season for the first time since 2016.
In addition to the two five-star commitments in the past two months, the IU basketball program has also seen a one-and-done five-star prospect move his way into a projected lottery-pick in the upcoming NBA Draft in Jalen Hood-Schifino. That is notable to recruits — and Woodson knows it.
"It's done a lot, you know," Woodson said on Hood-Schifino's development. " … Not to say he was a one-and-done, but he put himself in that position and was able to do a lot of nice things for our ball club and you know, our program benefited from it."
A large reason for the (recent) uptick in the national relevancy for IU basketball in the recruiting world is because of Woodson and his NBA pedigree — yes. But, it's the entire staff that he's put together that has built their reputations on relationships and honesty — something hard to come by in today's recruiting world.
"I got a wonderful staff and, you know, we are beating the phones down and when guys come available, we are trying to get in front of their parents and whoever's their representative and we are doing all the necessary things to get 'em to campus and close the deal," Woodson said. "And this has been a great, great summer for us in terms of recruiting and, again, I give a lot of credit to my staff and them getting me in front of the people that we're trying to recruit, the player and we're starting to pay off. It's starting to pay off for us."
And in recruiting, in order to get a yes, you're going to get a lot of no's. But, that's okay and what's needed in order to reach the next level as a program.
"All they (recruits) can do is tell us no, but we gotta get there and we've been able to get there some, so it's kind of nice."
ake sure to follow Hoosier Illustrated on Twitter @Indiana_FRN and YouTube to stay up to date on all of the news, updates and coverage of Indiana University athletics.