Two Indiana basketball targets selected for men's U19 National Team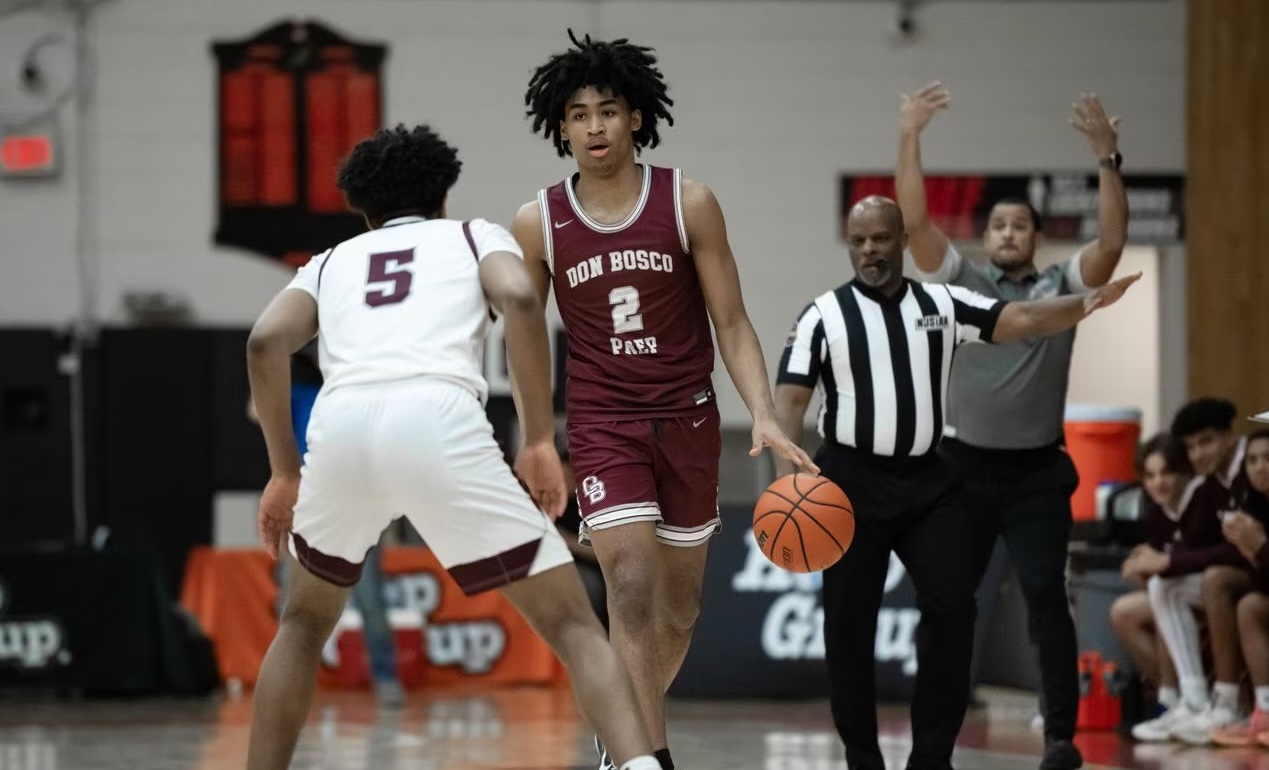 Two Indiana basketball targets were selected for the USA Men's U19 National Team on Friday afternoon. Both in the 2024 class, five-star guard Dylan Harper and five-star forward Asa Newell were part of the 12-man roster.
Harper and Newell were just two of four high school players to make the roster.
The roster is set to take place in the 2023 FIBA U19 Men's World Cup, from June 24 – July 2 in Hungary. 
The team will square against Madagascar and Slovenia first, before wrapping up pool play against Lebanon on June 27.  
United States basketball has won the U19 World Cup a total of eight times, including three of the last four (2015, 2019, 2021). 
For Harper, he recently jumped up to the top overall prospect in the 2024 247Sports rankings and No. 2 in the composite rankings. Harper visited the Indiana basketball program back in the fall of last year. Harper is a 6-foot-4 combo guard from Don Bosco Prep (NJ) and the son of NBA standout Ron Harper and the brother of former Rutgers star forward Ron Harper Jr.
He has narrowed down his recruitment to just five programs: Indiana, Duke, Rutgers, Auburn and Kansas.
Harper recently talked about his final list of programs and gave some feedback on the Indiana basketball program and head coach Mike Woodson.
"Coach Woodson really emphasized the NBA play style from where he coached in the League for so long," Harper said. "It was a great visit and he told me if I come there they will put the ball in my hands and let me get up and down the floor."
Right now, a decision isn't expected until later this fall.
With Asa Newell, he's another target of Indiana who has already visited. He made both an unofficial and official visit to Indiana last year. The Montverde Academy (Fla.) prospect had told HoosierIllustrated.com during the season that how Indiana used former Montverde players Jalen Hood-Schifino and Malik Reneau would have an impact on Indiana's standing in his recruitment.
Newell is ranked the No. 9 overall player in the 247Sports Composite Rankings.
Newell was an immediate standout during the initial stages of tryouts.
"(Asa) Newell made an immediate impression. He's had a lot of success in USA Basketball settings in the past, and clearly came in feeling confident and comfortable," 247Sports National Recruiting Analyst Adam Finkelstein wrote. "The southpaw's combination of size, skill, and athleticism came to the forefront right away as his shooting ability allowed him to stretch the floor to the arc, while his athleticism came out in the open floor and even in some situations where he was forced to switch onto guards defensively. "
Georgia – where his brother is currently a walk-on on the basketball team – is looking more and more like the program that holds a slight edge. The Indiana basketball program is still very active in pursuit, however.
Make sure to follow Hoosier Illustrated on Twitter @Indiana_FRN and YouTube to stay up to date on all of the news, updates and coverage of Indiana University athletics.