Indiana Basketball Recruiting Roundup: A look at key transfer portal options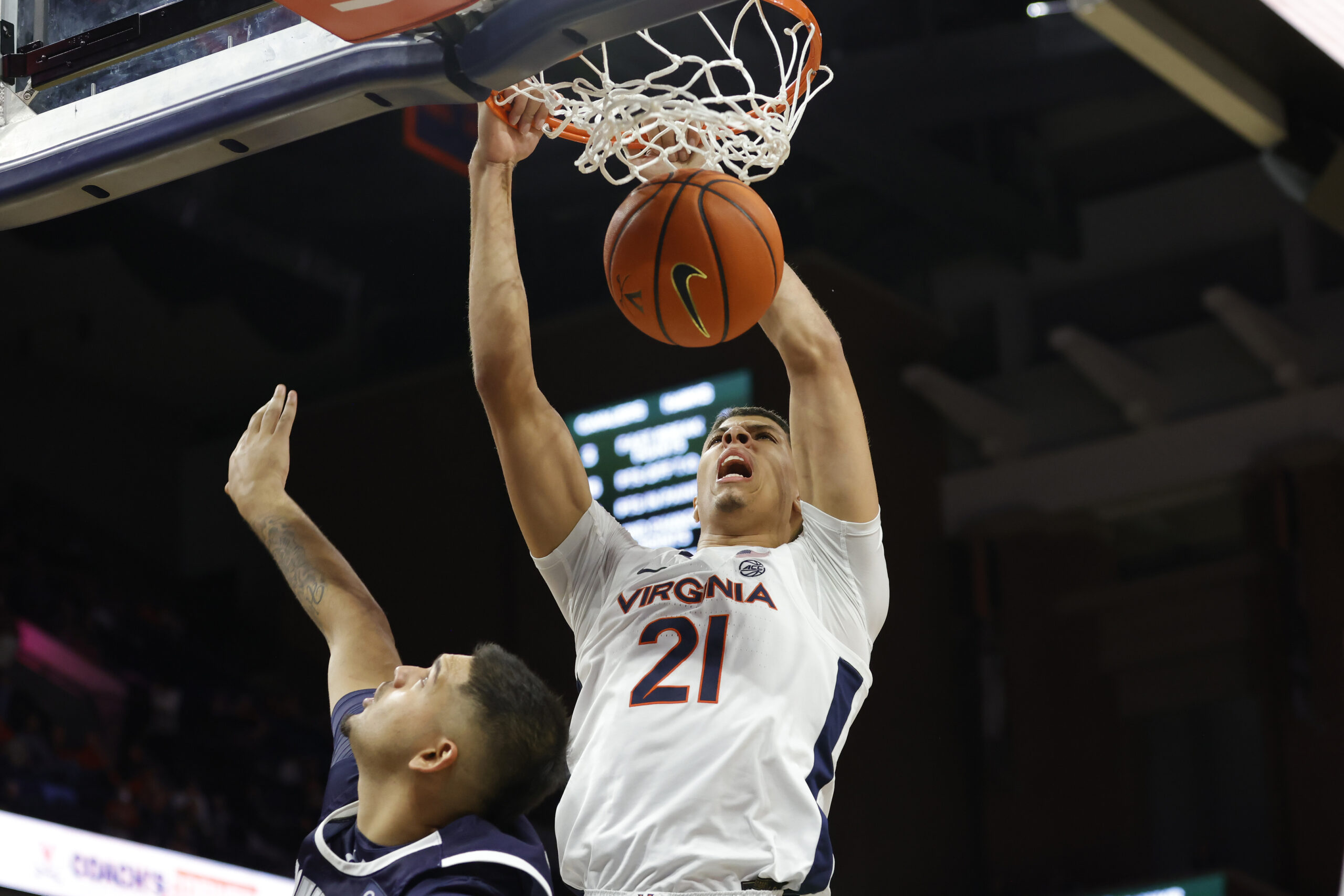 The Indiana basketball program came into this offseason knowing it needed a big haul in the transfer portal to remake its roster for next season. Thus far, Mike Woodson and his staff have been extremely active.
The Indiana staff has already conducted multiple in-home visits as well as numerous zoom calls with prospects.
On Wednesday, the Hoosiers landed their first commitment out of the transfer portal with Ball State forward Payton Sparks. Sparks is a 6-foot-9, 240-pound forward.
This week, Indiana guard Tamar Bates and forward Jordan Geronimo both entered the transfer portal joining Logan Duncomb.
The Indiana basketball program has five available scholarships for the 2022-23 season. It is also waiting on the medical hardship waiver for Xavier Johnson.
Indiana is involved with numerous transfer targets and are progressing nicely with multiple of those recruitments. Here's a breakdown of some of the key portal targets and where they rank in mutual interest with Indiana.
Chris Ledlum (6-6 forward; Harvard)
Ledlum is a sturdy-built hybrid forward who was an All-Ivy League selection this year after averaging 18.8 points and 8.5 rebounds per game. In 70 games across three years he is averaging 13.6 points while shooting 45 percent from the field and 29.4 percent from three. In 13 games as a junior, Ledlum averaged 16.7 points and 9.3 rebounds per game. He has scored in double-figures in 38 of his 41 games played over the last two years. In his career, he is shooting 29.4 percent (72-of-245) from three on 3.5 attempts per game.
Ledlum won't blow anyone away with his athleticism, but is terrific getting into the lane and using his length and strength around the rim. His off-ball skills are great and his IQ is terrific. He's a fantastic cutter and slasher.
Indiana has conducted an in-home visit with him and a source confirmed to HoosierIllustrated.com that a visit is likely next week.
Ledlum has one year of eligibility remaining.
Kadin Shedrick (6-11 center; Virginia)
Shedrick is an athletic and long center who could fill a lot of voids for Indiana. He averaged 6.2 points, 3.8 rebounds and 1.4 blocks per game in 17.5 minutes a game this season. He spent first half of the season as a starter but saw his minutes decrease the back half of the year as Virginia went with a smaller lineup. In the Round of 64 loss to Furman, he had 15 points, 13 rebounds and four blocks.
Shedrick played in 76 career games and averaged 6.0 points, 4.6 rebounds and 1.5 blocks a game across three seasons at Virginia. In the past two years, Shedrick has shot 64.3 percent from the field (157-of-244) and 74.7 percent from the foul line (115-of-154). Last year he was second in the ACC in block percentage (11.2) and defensive rating (93.2).
Shedrick had a zoom call with Indiana on Wednesday and it went very well according to sources. The next step is looking to set up a visit, something the two sides are discussing.
Shedrick has two years of eligibility remaining.
Jamison Battle (6-7 wing; Minnesota)
Battle is a big and athletic wing who has spent a few years in the Big Ten. He has the reputation as a shooter and is a high-volume shooter. This season he averaged 12.4 points and shot 31.1 percent from three. He made 59 3s which would have been second on Indiana this season. As a junior, Battle was terrific. He averaged 17.5 points and 6.3 rebounds while shooting 36.6 percent from three. In his career, he averages 7.1 attempted 3s per game. He shot 134-of-395 in two years at Minnesota.
Indiana had a in-home visit with Battle earlier this week.
Battle has one year of eligibility remaining.
Nick Timberlake (6-4 guard; Towson)
Timberlake is an athletic shooter who can create both on and off of the ball. He averaged 17.7 points per game last season while shooting 41.6 percent on 2.8 made 3s per game. As a junior, he averaged 14.4 points and shot 40.6 percent on 2.3 made 3s per game. He has made 170 3s in the last two seasons. For his career, he is a two-time All-CAA First-Team selection and averaged 12.5 points and shot 37.9 percent from three in 122 games.
Timberlake had an in-home visit with Indiana last weekend. Timberlake took an on-campus visit to North Carolina this week and the Tar Heels may be the team to beat at the moment.
Timberlake has one year of eligibility remaining.
Other notable names on the radar:
Graham Ike (6-9 forward; Wyoming)
Season Stats (2021-22; DNP in 22-23): 19.5 ppg, 9.6 rpg
Caleb Love (6-4 guard; North Carolina)
Season Stats: 16.7 ppg, 29.9 3pt%
Quincy Olivari (6-2 guard; Rice)
Season Stats: 18.7 ppg, 36.4 3pt%
Dalton Knecht (6-6 wing; Northern Colorado)
Season Stats: 20.2 ppg, 7.2 rpg, 38.1 3pt%
Kowacie Reeves (6-6 wing; Florida)
Season Stats: 8.5 ppg, 26.6 3pt%
Follow Hoosier Illustrated on Twitter @Indiana_FRN to stay up to date on all of the news, updates and coverage of Indiana University athletics.