Harvard transfer Chris Ledlum eyeing Indiana visit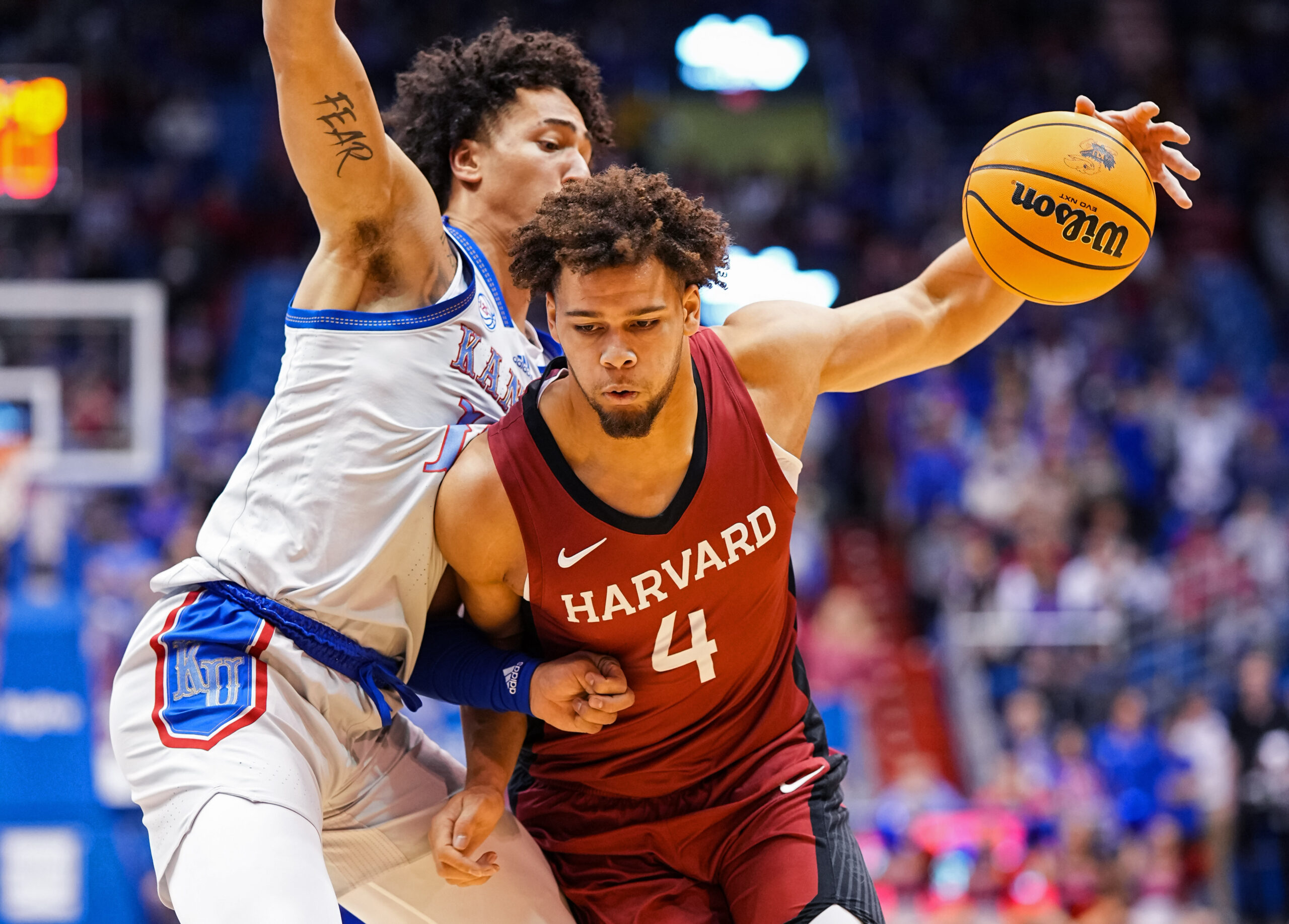 Indiana is looking to secure a visit from Harvard transfer forward Chris Ledlum. Sources weren't able to confirm dates to HoosierIlustrated.com, but said there is an expectation a visit will happen very soon. 247Sports reported a visit being set in stone.
The expectation is that the visit will be next week. There is a recruiting dead period that began last night and runs through Noon on April 6. Then another dead period from April 10 – April 13. That means no on-campus visits can be conducted during that time.
The Indiana basketball staff already conducted an in-home visit with Ledlum last week.
At 6-foot-6 and 225 pounds, Ledlum is a sturdy-built hybrid forward who averaged 18.8 points and 8.5 rebounds per game a season ago as an All-Ivy League selection. He struggled from the perimeter, shooting just 29.4 percent from three on 4.9 attempts per game (40-of-136).
He had 17 points on 6-of-18 from the floor and nine rebounds in a loss to Kansas this past season.
In 13 games as a junior, Ledlum averaged 16.7 points and 9.3 rebounds per game. He shot 31.4 percent from three on 4.2 attempts per game (17-of-54).
Ledlum has scored in double-figures in 38 of his 41 games played over the last two years.
He is a career 13.6 point per game scorer while shooting 45 percent from the field and 29.4 percent from three in 70 games.
Ledlum is not someone who will blow you away with extreme athletic ability but has good length and strength. He has great off-ball skills and a high IQ on the offensive end, typically finding the open cutting lane.
He is also a very good defender. Ledlum averaged 1.8 steals per game this season and 1.7 steals per game last year. He was second in the Ivy League with a defensive rating of 92.4 this past season.
Indiana, St. John's, Ohio State, Maryland, Arkansas, Kentucky, Xavier, UCLA, Nebraska, Florida and LSU are some of the programs involved since he hit the transfer portal.
Coming out of high school, Ledlum was a four-star prospect and held offers from programs like Florida, Illinois, Penn State, Notre Dame, St. John's, Seton Hall, TCU and others. He is originally from the New York area but finished high school at Northfield Mount Hermon (Mass.).
Ledlum has one year of eligibility remaining.
Follow Hoosier Illustrated on Twitter @Indiana_FRN to stay up to date on all of the news, updates and coverage of Indiana University athletics.