2024 four-star guard Jaeden Mustaf begins Indiana basketball visit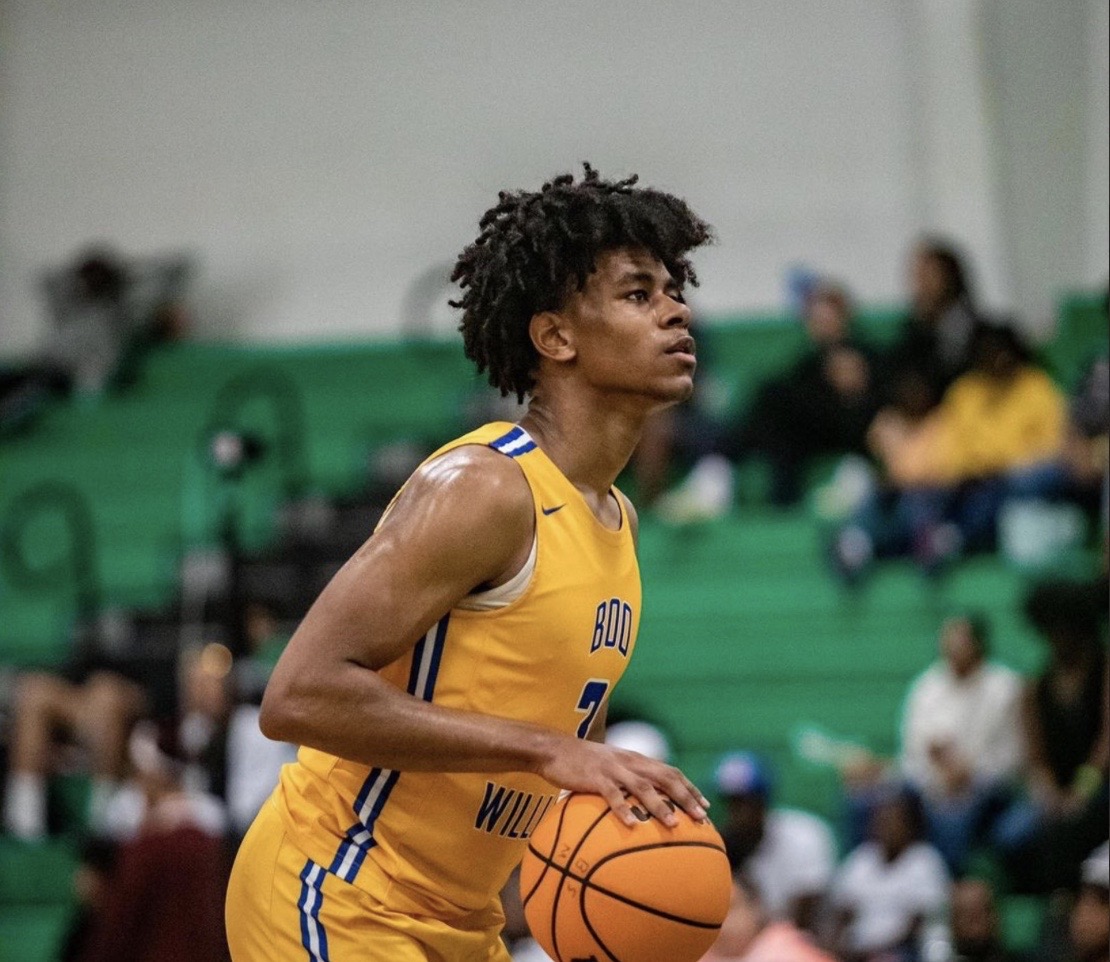 2024 four-star guard Jaeden Mustaf has begun his Indiana basketball official visit.
Mustaf is also has coming off an unofficial visit to North Carolina State that he took last weekend.
Mustaf had originally named a top five of Indiana, NC State, Florida State, Virginia Tech and Miami. After the April live periods however, he opened his recruitment up to other programs. Mustaf tells HoosierIllustarted.com that while he's open to other programs, those are still the main schools he's focused on.
Mustaf is ranked No. 39 in the 247Sports class of 2024 Composite Rankings as well as No. 50 in the 2024 Rivals150 Rankings. The 6-foot-6 guard averaged 15.9 points, 5.8 rebounds, 3.8 assists and 1.8 steals per game this season for Carmel Christian (NC).
He is playing on the Nike EYBL circuit this summer with Boo Williams and is backcourt teammates with fellow 2024 Indiana guard target Austin Swartz. Through four Nike EYBL sessions, Mustaf is averaging 18.6 points per game in 16 games. He is shooting 41.7 percent from the floor and 82.6 percent (109-of-132) from the free throw line.
Indiana basketball assistant coach Kenya Hunter is the lead recruiter for this recruitment and Mustaf has devolved a great relationship with the coaching staff.
"It's great," Mustaf said to HoosierIllustrated. "I have a great relationship with the coaches, especially coach Woodson, coach Kenya (Hunter), and Adam Howard. We stay in contact, they came out to a couple games so it's great."
Indiana's usage of former Indiana guard Jalen Hood-Schifino is also very appealing and intriguing to Mustaf this season.
"It's definitely something I've been looking at. I mean we are pretty similar in terms of size and play style and stuff and position so I feel like seeing the way he improved, I know I would improve like that too. So, that plays a part in it," Mustaf told HoosierIllustrated of Indiana's use of Jalen Hood-Schifino.
HoosierIllustrated.com has seen Jaeden Mustaf multiple times this AAU season and has be able to compile a few scouting notes on his game. 
"Mustaf is one of the more athletic shooting guards in the 2024 class and has proved to be so crafty with the ball in his hands. He is arguably at his best right now when he can score around the rim but has shown promise in his ability to create his own jumper both on and off the ball. Due to his size, defensively he can guard almost any position at this time He recently cut his list to five schools with Indiana being one of them so he will be one of the priorities heading into this spring for Mike Woodson and the Indiana Basketball staff. He is the type of wing that Woodson is looking for."
Follow Hoosier Illustrated on Twitter @Indiana_FRN to stay up to date on all of the news, updates and coverage of Indiana University athletics.