Watch: Indiana basketball freshman forward Mackenzie Mgbako offseason workout highlights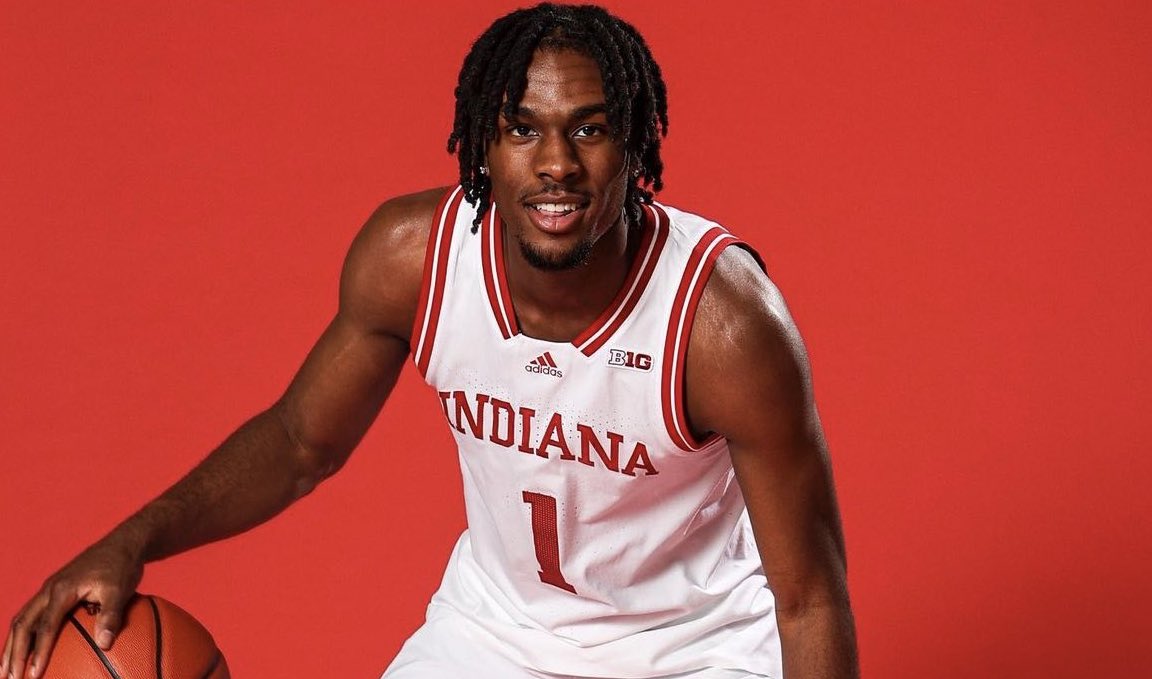 The Indiana basketball summer workouts wrapped up about a week ago and the Hoosiers are officially on break until school starts back up. While the Indiana basketball players may not be required to do any basketball activity during this 'break', there are a few Hoosiers that have been seen continuing to put in offseason work as they prepare for the upcoming 2023-24 season.
Incoming five-star freshman forward Mackenzie Mgbako getting an offseason workout in alongside his younger brother, 2026 shooting guard Ethan Mgbako.
Mgbako comes in as one of the top newcomers for this Indiana basketball team.
Look: Indiana basketball sophomore forward Malik Reneau shows off body transformation
Mgbako, who was originally committed to Duke before re-opening his recruitment, comes to Indiana basketball as the first freshman McDonald's All-American since Romeo Langford (2018). He is ranked No. 30 on the big board.
Mgbako was a consensus five-star and ranked No. 8 by Rivals, No. 7 by 247Sports, No. 12 by On3, and No. 9 in the ESPN Top 100. He joins Gabe Cupps and Jakai Newton as Indiana's 2023 freshman class.
Playing for Roselle Catholic High School in Gladstone, New Jersey, he averaged 16.3 points and 9.2 rebounds per game.
"Mackenzie is a dynamic player and an outstanding young man from a great family," Mike Woodson said on the addition of Mackenzie Mgbako. "He has the chance to have an immediate impact on our program. He's a tremendous offensive player who gives us athleticism, length and the ability to be an inside/out threat.  He can beat people off the dribble, rebound, run the floor and guard multiple positions. Like most freshmen, he will benefit greatly from time in the weight room. He is a winner who has played against high-level competition and was a state champion in high school. We can't wait to welcome him and his family to Bloomington."
A few clips from todays workout with incoming Indiana freshman Mackenzie Mgbako and rising sophomore shooting guard Ethan Mgbako. pic.twitter.com/F3xj0UwUqh

— Dushawn London (@DushawnLondon1) August 7, 2023
Make sure to follow Hoosier Illustrated on Twitter @Indiana_FRN, Facebook and YouTube to stay up to date on all of the news, updates and coverage of Indiana University athletics.