Quick Hitters: Early breakdown and initial thoughts on Louisville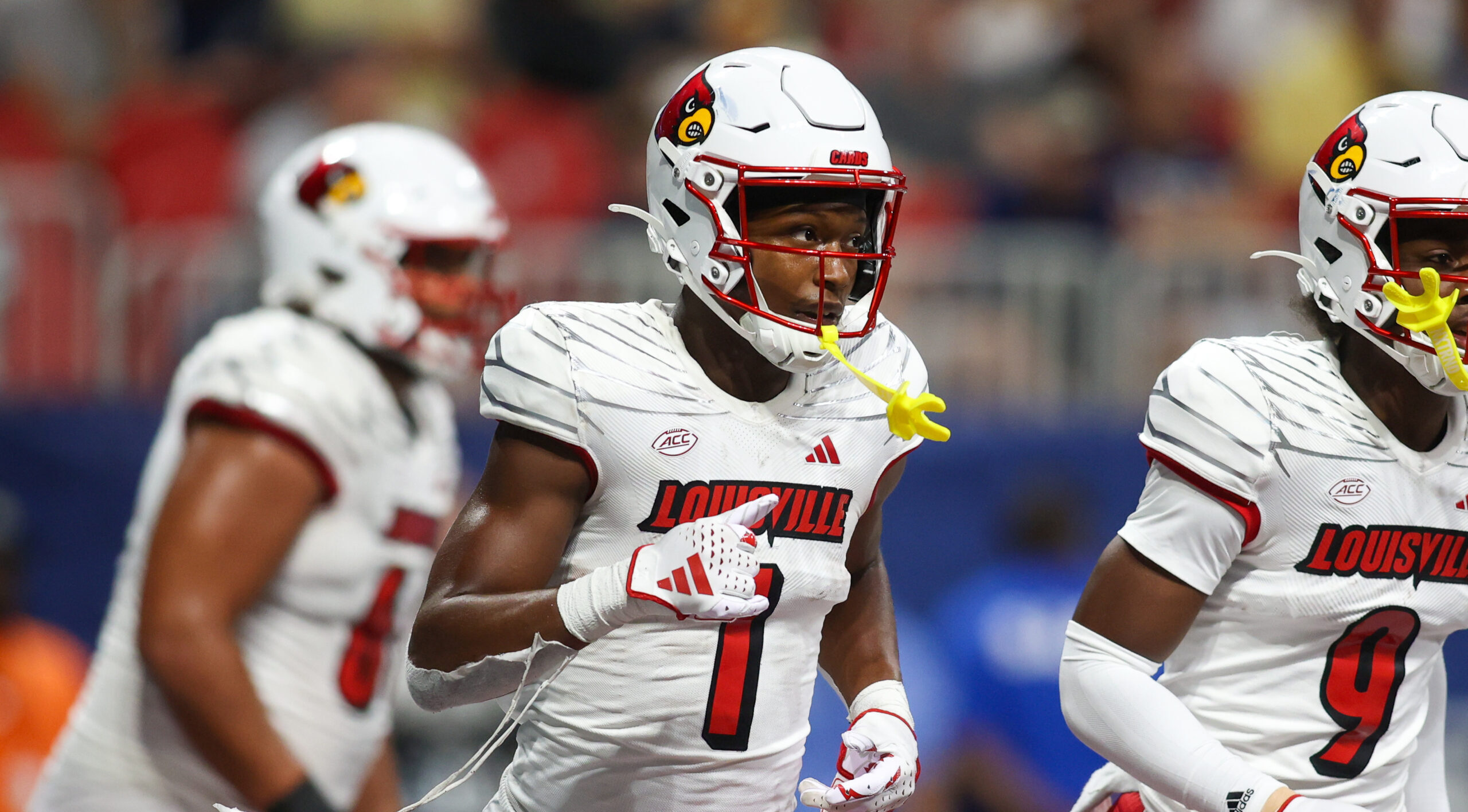 The Indiana football program bounced back following a season-opening loss, with a win over Indiana State on Friday night, 41-7.
Indiana (1-1) now faces a critical matchup against Louisville (2-0) on Saturday afternoon. The game will take place at Lucas Oil Stadium in Indianapolis.
Here are some early thoughts on Louisville and the matchup.
Trending: Tayven Jackson officially named Indiana football starting quarterback
Louisville can score points in a hurry. Through two games, the Cardinals have scored 95 points and totaled 12 offensive touchdowns — a far cry from what the IU offense has done. But, going up against Indiana's defense will be no easy task for the Cardinals, and the toughest matchup they have faced yet. What Louisville has is depth and versatility offensively. Five different players have a rushing touchdown and three different receivers have caught a passing touchdown. In total, the Cardinals rank third in the country in rushing offense (285.5 yards / gm) and fourth in total offense (583 yards / gm).
It'll be a good matchup between the Cards' o-line and IU's pass rush. In two games, Louisville has given up just one sack and has faced very little push back from the front seven of Georgia Tech and Murray State. For Indiana football, however, the strength of its defense is the pass rush. Indiana has 12 tackles for loss and four sacks thus far, in addition to three more QB hurries. Andre Carter has been fantastic as has Lanell Carr, both transfers. Louisville came into the year with four returning starters on the line including a third-year starting center. Because of the Cards ability to run the ball, Indiana needs to be able to get into the backfield and slow down the run in addition to getting Jake Plummer rolling out of the pocket, where he is much less comfortable.
Third downs are critical in this one. Louisville's offense hasn't been slowed down much but when it has been, it's been on third downs. On the season, they are converting just 22.7 percent of third down plays. On the flip side, Indiana's defense has been phenomenal in this setting, allowing just a 17.4 conversation rate — third in the Big Ten. Opponents are just 4-of-23 on the season against the Hoosiers on third down.
Explosive plays need to be limited. As discussed, Louisville has an explosive offense, but it's the amount of big plays that has hurt opposing defenses through two weeks. In week one Louisville averaged 7.3 yards per play and 13.7 yards per completion. In week two, it was 8.8 yards per play and 13.8 yards per completion. In total, they have had 16 plays of at least 20 yards and nine plays of at least 30 yards. Three touchdowns have also been of at least 70 yards. On the season, Louisville is averaging 8.1 yards per play, ranked sixth in the nation. Indiana did a terrific job limiting explosive plays down the field against Ohio State, and it'll be more of the same style offense for the Cardinals this week.
Key Quotes From Louisville Head Coach Jeff Brohm About Indiana:
"Coach (Tom) Allen has done a good job. Definitely played tough on defense. That's always been a strength of theirs. The Ohio State game was probably one of the Buckeyes' most unproductive days in a long time. So they're playing really, really good right now on defense."
"With the dynamic back they have in the backfield, it's very fast and elusive. They've been able to mix in some option concepts as well as their normal running and passing offense. So it makes you defend a lot of different elements."
"They'll come at you in a lot of different ways, give you a lot of different looks and blitz from a lot of different areas. I think when they're able to balance that with a productive offense, they can be dangerous."