Tayven Jackson officially named Indiana football starting quarterback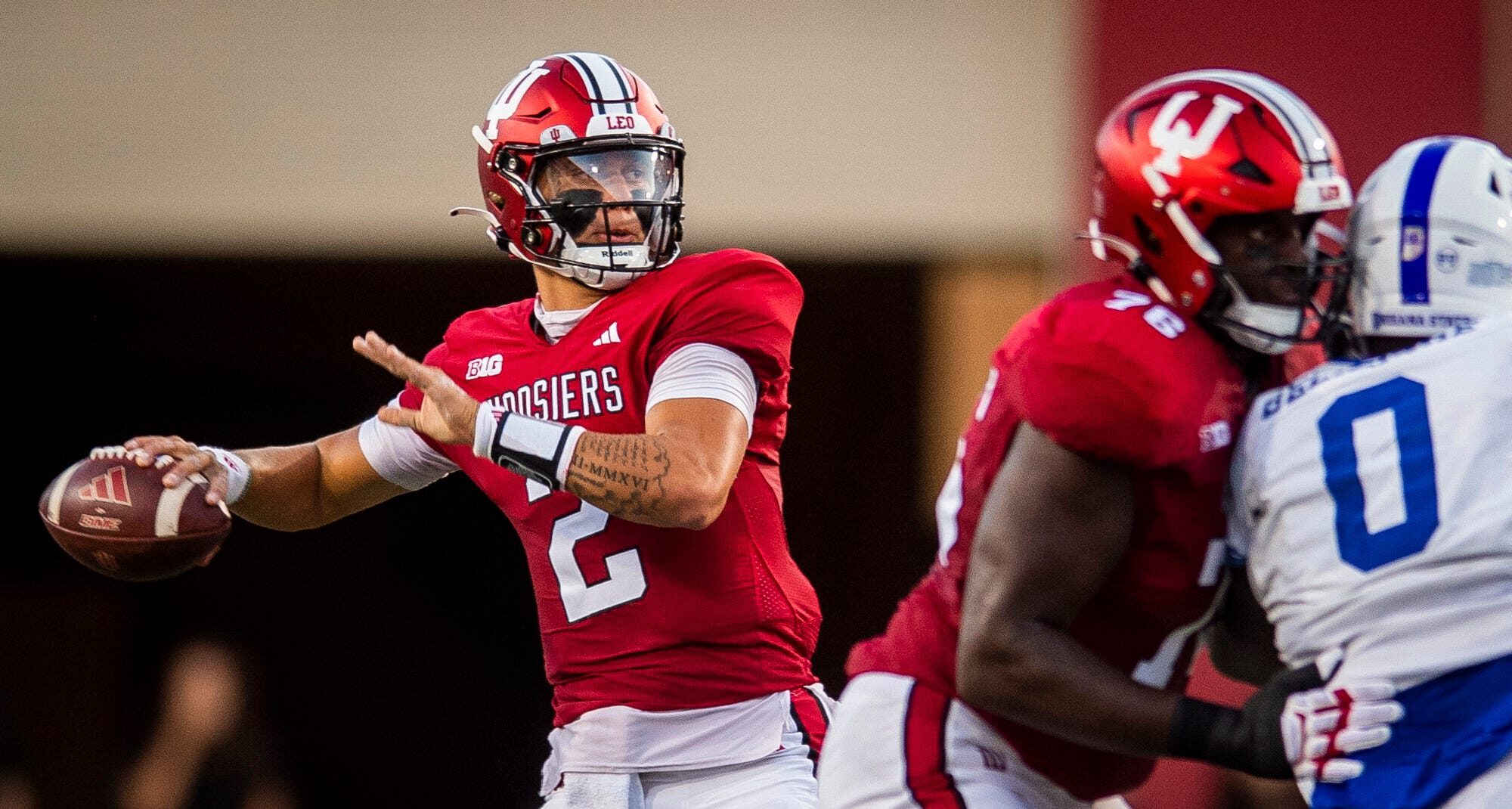 Indiana football head coach Tom Allen made his starting quarterback decision official on Monday morning naming redshirt freshman Tayven Jackson the starter moving forward.
Allen did not name a starter heading into the season, playing both Jackson and fellow redshirt freshman Brendan Sorsby in both the first two weeks. After two weeks, Allen mentioned that both players had enough reps in order to make a decision.
"Just felt like there was a poise to that part of it, to move our team down the field. At the end of the day, that's what it comes down to, scoring points," Allen said of his decision. " … it was close, but at the same time, this is where we are and I'm excited about this decision moving forward."
Jackson finished 18-of-21 for 236 yards and a rushing touchdown during week two's win over Indiana State. He was in total control of the offense, leading the Indiana offense to scoring drives of 73, 81, 71, 93 and 45 yards.
Jackson's 85,7 completion percentage finished third on the Indiana single-game passing charts. Indiana football finished with 558 yards of total offense on Friday night, the most since its performance against Western Kentucky in 2021.
Through two games, Jackson is 19-of-26 for 260 yards and has one rushing touchdown.
On the flip side, Sorsby is 17-of-31 for 166 yards. Neither has a passing touchdown,
"I think he (Jackson) plays better than he practice in terms of pure executional things," Allen said. "Some guys are like that when the lights are on, the pressure is on … I think Tayven to me, to be able to have the game day poise and execution is critical. That was really the final piece for me since they had not had that experience in the past … that's where Tavyen was able to separate himself there."
Allen made the decision on Saturday and told both Jackson and Sorsby together on Sunday.
"I would say on Saturday (I made the decision) … I wanted to be able to see the field, see everything, take a deep breathe. Make sure we were all on the same page which we are … I told both players yesterday at the same time, face to face," Allen added.
"Tayven knowns he has to perform and Brendan knowns he needs to be ready."
Indiana (1-1) faces Louisville (2-0) on Saturday at Lucas Oil Stadium.
Make sure to follow Hoosier Illustrated on Twitter @Indiana_FRN, Facebook and YouTube to stay up to date on all of the news, updates and coverage of Indiana University athletics. You can also listen to the Talking' Bout the Hoosiers podcast on Spotify.