Matt Norlander on Mackenzie Mgbako: 'He's a necessary addition for Indiana to continue cresting in the right direction'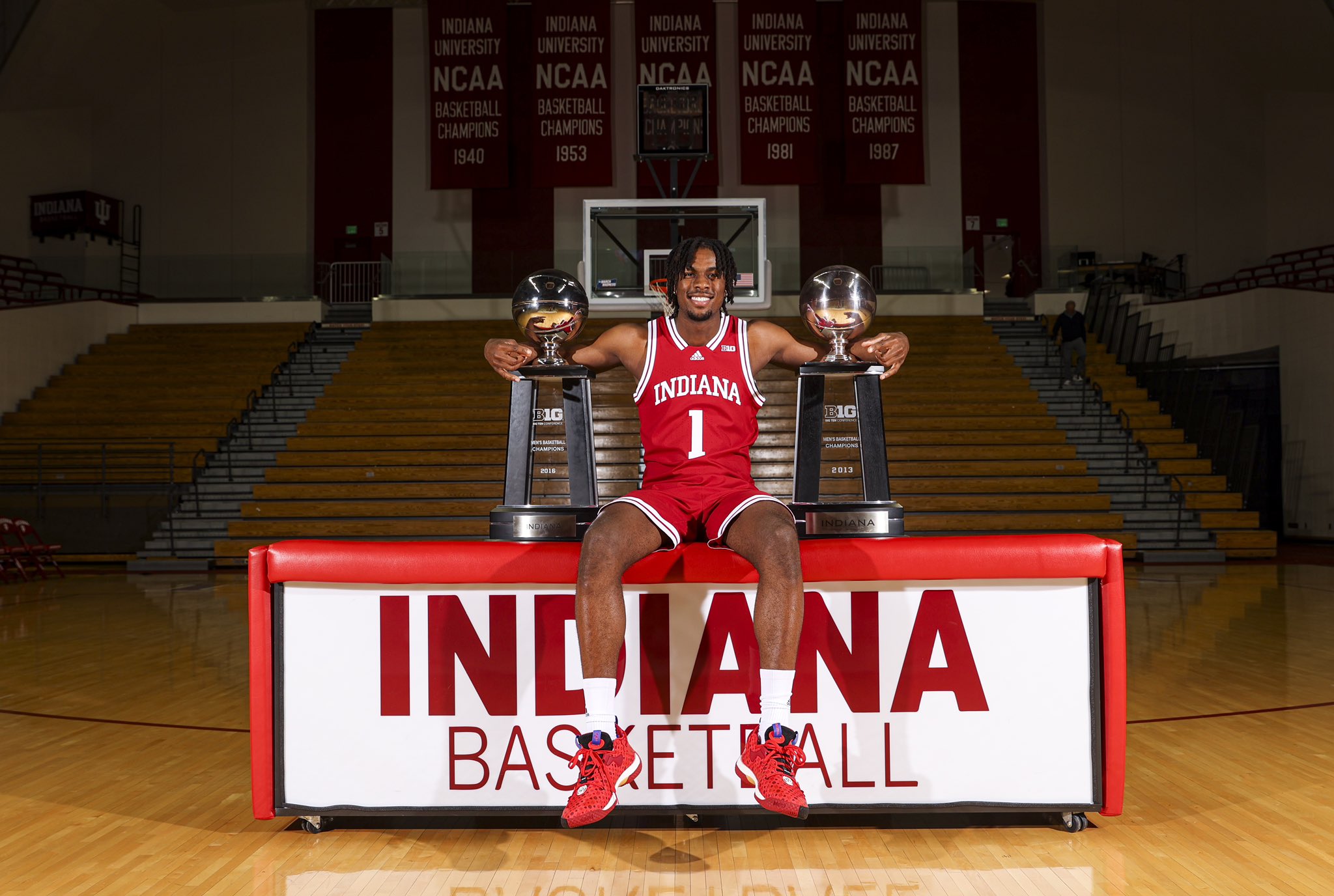 The Indiana basketball program made a big splash in the spring recruiting period once again this offseason. Last Friday, it received the news that 2023 five-star Mackenzie Mgbako would be a Hoosier next season.
Mgbako was originally signed with Duke before re-opening his recruitment in April. He took visits to St. John's, Kansas and Indiana before choosing the Indiana basketball program over Kansas.
So, how big of a win was it for Indiana? It was not only significant for Indiana's future success on the recruiting trail, but more so to keep any program momentum it had gained from the past two years.
"Everything they (Indiana) have been able to do over the last 30-45 days has now set themselves up for — now expectations going into next year, of something where you don't drop off as much as it could've been going into next year," HoosierIllustrated owner Alec Lasley said last week. "It was massive in what you're trying to build in what is a bridge year and a gap year from the Trayce Jackson-Davis era to the 2024 and 2025 classes."
Mackenzie Mgbako joins Oregon transfer Kel'el Ware as the two McDonald's All-Americans on the Indiana basketball roster. This is the first time since the 2016-17 season that IU will have multiple McDonald's All-Americans on the roster.
CBS Sports college basketball analyst Matt Norlander thought it was a 'necessary addition' for Indiana to keep the momentum as well.
"I thought this was the right decision. He left Duke because Flip (Kyle Filipowski) returned. Kansas then gets (Hunter) Dickinson. Now, Mgbako, his position isn't A-to-A and B-to-B with what Flip does and Dickinson does," Norlander said on his podcast. " … he played on the EYBL Circuit on DJ Wagner's (2023 top-5 prospect) team. And unquestionably there were some games where you're like I understand why Wagner is the No. 1 player in the class but this dude (Mackenzie Mgbako) is having the best game of anyone on the floor right now.
"He's a necessary addition for Indiana to continue cresting in the right direction … he's going to step into Jackson-Davis' role. He's a better shooter and a more reliable shooter from the mid to deep range than Jackson-Davis was. Getting him was a big one."
Mackenzie Mgbako is ranked as the No. 8 overall player in the 247Sports Composite Rankings.
He averaged 16.3 points and 9.2 rebounds as a senior at Roselle Catholic (NJ). He was part of the Nike Hoop Summit and had 22 points and eight rebounds for the World team.
"Mackenzie is a dynamic player and an outstanding young man from a great family," IU head coach Mike Woodson said. "He has the chance to have an immediate impact on our program."
You can watch and listen to the entire podcast below. The section about Mackenzie Mgbako and Indiana is from 16:25 to 30:15.
Make sure to follow Hoosier Illustrated on Twitter @Indiana_FRN and YouTube to stay up to date on all of the news, updates and coverage of Indiana University athletics.