Indiana basketball lands commitment from 2023 5-star Mackenzie Mgbako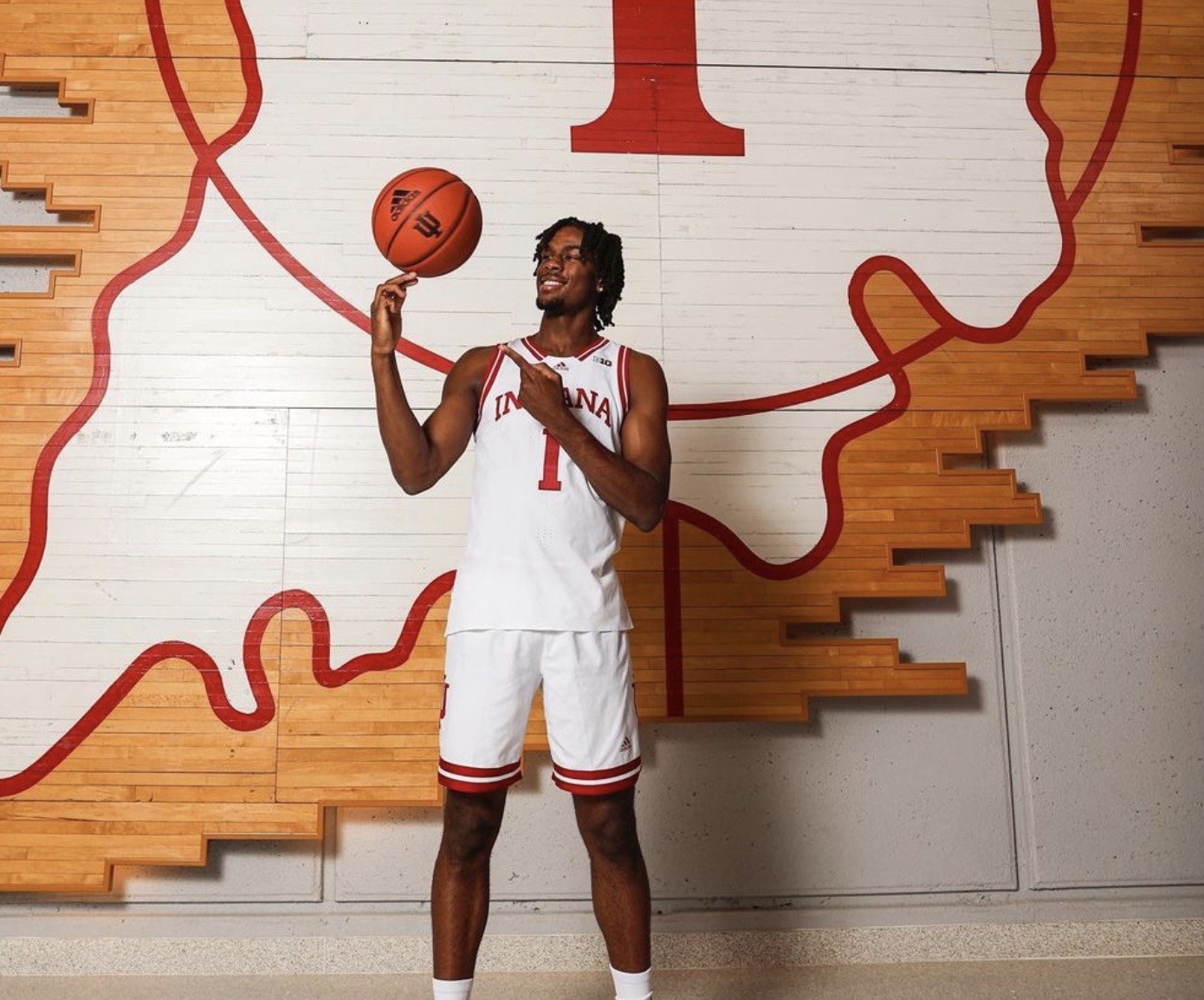 The Indiana basketball continues to stay hot with spring recruiting, landing a commitment from 2023 5-star Mackenzie Mgbako.
Mgbako chose Indiana over Kansas. He also visited St. John's and considered Louisville. The 6-foot-8 forward was an original Duke signee but re-opened his recruitment last month.
Mgbako is ranked the No. 8 overall prospect in the 247Sports composite rankings.
At his size and overall skill, Mgbako is a terrific prospect. He is a shooting forward who has made 76 3s in the past two seasons at the high school level. He averaged 16.3 points and 9.2 rebounds per game as a senior for Roselle Catholic (NJ).
Mgbako was a McDonalds All-American this season.
"Mackenzie is a big-time addition to the Brotherhood," Duke coach Jon Scheyer said of Mgbako when he signed. "He's shown he's one of the best players in the country with his size and ability to score at every level – shooting the three, creating off the bounce and in the post. I could tell early that he had a special feel for the game, an ability to score and rebound and make his teammates better. We felt from the first time we met him and his family that they belonged at Duke, and we're excited to get started."
Indiana needed an additional player who can play out on the perimeter. His ability to shoot the three and play on or off the ball is a major addition to the Indiana basketball offense.
The Hoosiers have landed a spring commitment in all three of Mike Woodson's recruiting classes. He joins Tamar Bates (2021) and Malik Reneau (2022) as spring commitments for IU.
Mgbako will join four-star guards Gabe Cupps and Jakai Newton in Indiana's 2023 recruiting class. It now ranks No. 17 in the 247Sports team rankings.
The Indiana basketball program has one scholarship open for the 2023-24 season.
Make sure to follow Hoosier Illustrated on Twitter @Indiana_FRN and YouTube to stay up to date on all of the news, updates and coverage of Indiana University athletics. 
2024 five-star point guard Boogie Fland eyeing Indiana basketball visit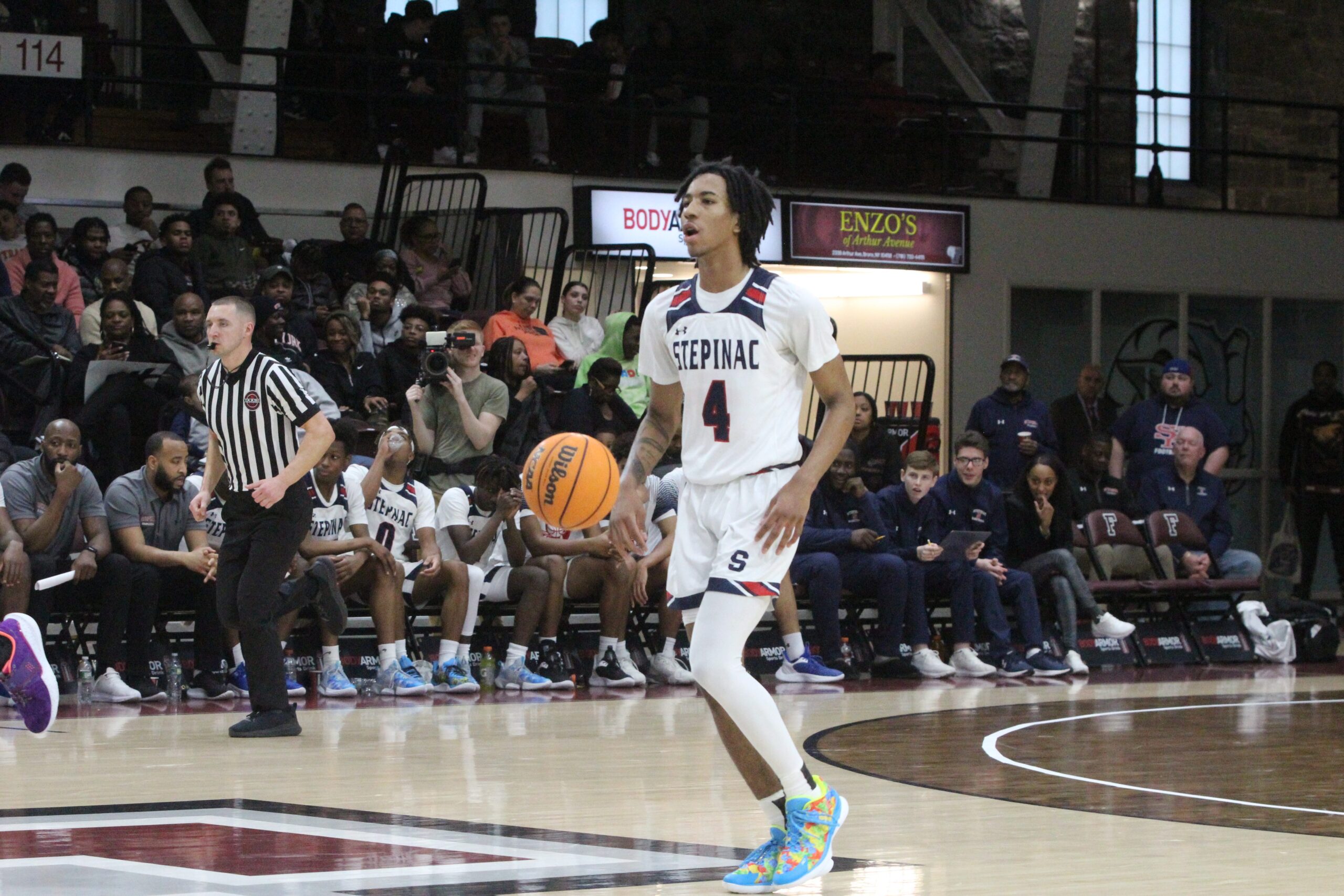 The Indiana basketball program is expected to have multiple notable prospects on campus this summer. One of those players is 2024 five-star point guard Boogie Fland.
Fland is looking to visit Indiana in June, HoosierIllustrated.com was told. There is no date set in stone, but the expectation is he will be on campus next month.
Fland is from Archbishop Stepinac (NY) and PSA Cardinals on the Nike EYBL circuit.
He is ranked No. 6 overall in the 2024 class and ranked as the No. 2 point guard in the 247Sports Composite Rankings.
The Indiana basketball staff had been involved with Fland back in the winter but not much had progressed until recently.
Fland was a perceived heavy North Carolina lean but after the Tar Heels landed five-star guards Elliot Cadeau and Ian Jackson, the Fland to UNC talk subsided a bit. North Carolina is still heavily involved.
Fland has taken two official visits. His first to North Carolina in the fall and then to Michigan this May. Other programs involved are Kentucky, UConn, Alabama, St. John's, Auburn, Miami and others.
The development of Jalen Hood-Schifino was significant for Fland and his relationship with the Indiana basketball program. Though they aren't identical players in terms of skill set, the responsibility and development Hood-Schifino had in his freshman season is notable.
"Jalen Hood-Schifino, that is something you can see. he's a big guard who can play on and off (the ball), can defend the 1, can defend 2. Similar height, 6-foot-4 ish. I can see that. Indiana played Hood-Schifino and Xavier together," PSA Cardinals head coach Joe Brown told HoosierIllustrated. "He was playing as a freshman and in the rotation. He had a significant role before the injury to Xavier. So that shows that Mike Woodson doesn't have a problem playing freshmen. There are young guys in the rotation consistently … You can see the fact that coach Woodson definitely trusts Hood-Schifino."
Because Fland can play both with and without the ball in his hands, going to a place where he can do both is ideal.
Whether that be with another point guard like Hood-Schifino and Xavier Johnson did, or just another potential ball handler, that's a situation that would give Fland the chance to showcase his versatility on the offensive end.
"His versatility allows him to do both. A place where there is an equal balance. Playing in the backcourt with another point guard is something he's done his whole life. He's always played with another point guard, so ideally that would be a good space for him. Playing with a guard who can shoot the ball so you're not just locked in to playing off the ball because you're a better shooter. It's not just the system but the personnel as well."
Fland is a terrific scoring guard who has great explosiveness. Fland is always in attack mode and can score at all three levels on the floor. He is best with the ball in his hands and making plays for himself or teammates. Fland has a very good mid-range game and utilizes a lot of different moves in the paint to create separation and get his shot up.
With good size as well, at 6-foot-4, he's a long and rangy guard who is a very talented defender. He has the tools to be a lockdown on ball defender as well as talented off the ball defensive player.
"His athleticism is getting better and he's playing above the rim now a lot more … he did a good job physically getting stronger (this year) and you can see that with his explosiveness now," Brown added of Fland's improvements. "From a maturity standpoint, he's taken leaps and bounds. His ability to run a team more, he's been able to showcase that … And being more consistent as a three-level scorer. Getting accustomed to having the game slow down to where he knows where his shots can come from."
Through 16 games on the EYBL Circuit this summer, Fland is averaging 15.5 points, 3.9 rebounds and 2.8 assists per game. He's shooting 45.3 percent from the field, 34.1 percent from three (31-of-91) and 79.1 percent from the free throw line (53-of-67). He has two 30+ point games this summer.
As a junior, Fland averaged 18.1 points, 4.2 rebounds, 3.7 assists and 2.0 steals per game. He shot 34.6 percent from three (62-of-179). They finished 22-10 and second in their league.
Make sure to follow Hoosier Illustrated on Twitter @Indiana_FRN and YouTube to stay up to date on all of the news, updates and coverage of Indiana University athletics. 
Indiana Basketball: Payton Sparks named among 'hidden gem' transfer additions this offseason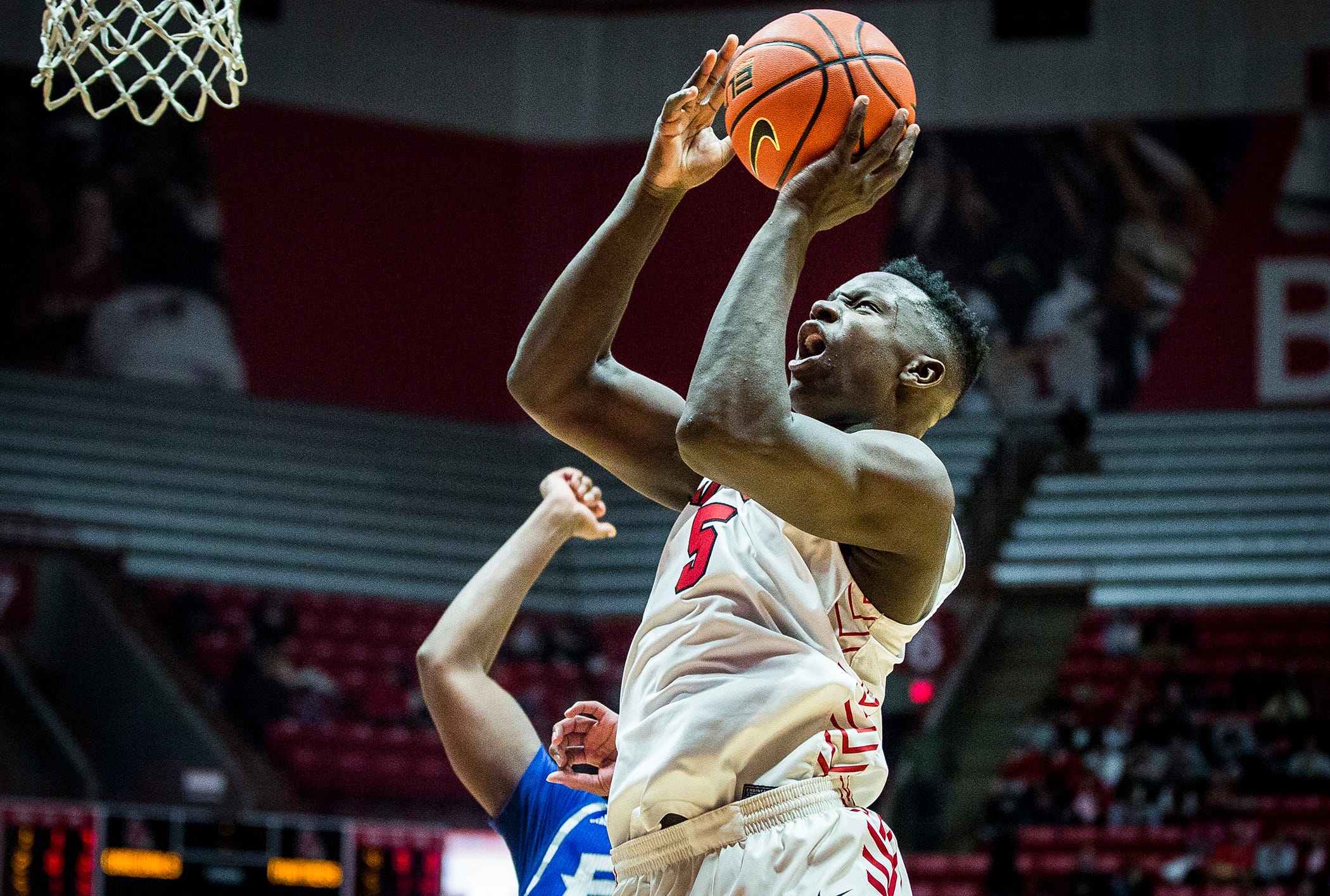 The Indiana basketball transfer class this offseason was an important one to keep any momentum from the first two years of the Mike Woodson era. After back-to-back years of making the NCAA Tournament, ushering in a new era of Indiana basketball was here.
With Trayce Jackson-Davis and Jalen Hood-Schifino two of seven total departures, the Hoosiers had large shoes to fill.
It did so by landing the No. 12 overall transfer class this offseason. While it was headlined by former five-star center Kel'el Ware, Ball State forward Payton Sparks and Miami (Fla.) forward Anthony Walker bring versatile skillsets to the floor as well.
And for Sparks, he was labeled as one of the 'hidden gems' from the transfer portal.
"Indiana's frontcourt is filled with big-name additions from Power 6 programs, so it'd be easy for Payton Sparks to slip through the cracks. But the Ball State transfer will have a real shot at an enormous role," 247Sports national writer Isaac Trotter wrote. "He's averaged at least 13 points and eight rebounds in each of the last two seasons. He has to answer some questions about defending Big Ten big men, but Sparks is a warrior on the glass and a high-effort player at all times. Sparks will help Indiana a ton."
Sparks was ranked as just the No. 167 overall transfer in the portal this offseason but his addition to Indiana can't be understated.
In two seasons for the Cardinals, Sparks averaged 13.4 points and 8.6 rebounds per game. He started all 62 games he appeared in. Last year, Sparks averaged 13.3 points and 8.7 rebounds. He ranked second in the MAC in offensive rebound rate (12.9) and fourth in the league in total rebound rate (17.3).
Sparks brings a tremendous motor and ability to score in the paint. His toughness is also valuable. He ranked third in the NCAA in free throw rate (87.1) and 16th in fouls drawn per 40 minutes (6.8).
"I really like the addition of Payton to our program for several reasons," Woodson said of Sparks. "He is an experienced player with a great work ethic, who had tremendous success individually while at Ball State. He gives us an inside scoring threat who can defend and rebound. I really like his ability to fight on the offensive glass and his ability to draw fouls on the opposition, which was one of the best nationally, is a tremendous asset."
The expectation is that Sparks will be a valuable role player to start, but that role could become increasingly important as the season progresses.
His value is also measured with his two remaining years of eligibility left.
Make sure to follow Hoosier Illustrated on Twitter @Indiana_FRN and YouTube to stay up to date on all of the news, updates and coverage of Indiana University athletics. 
2024 four-star guard Curtis Givens includes Indiana basketball in top 7 schools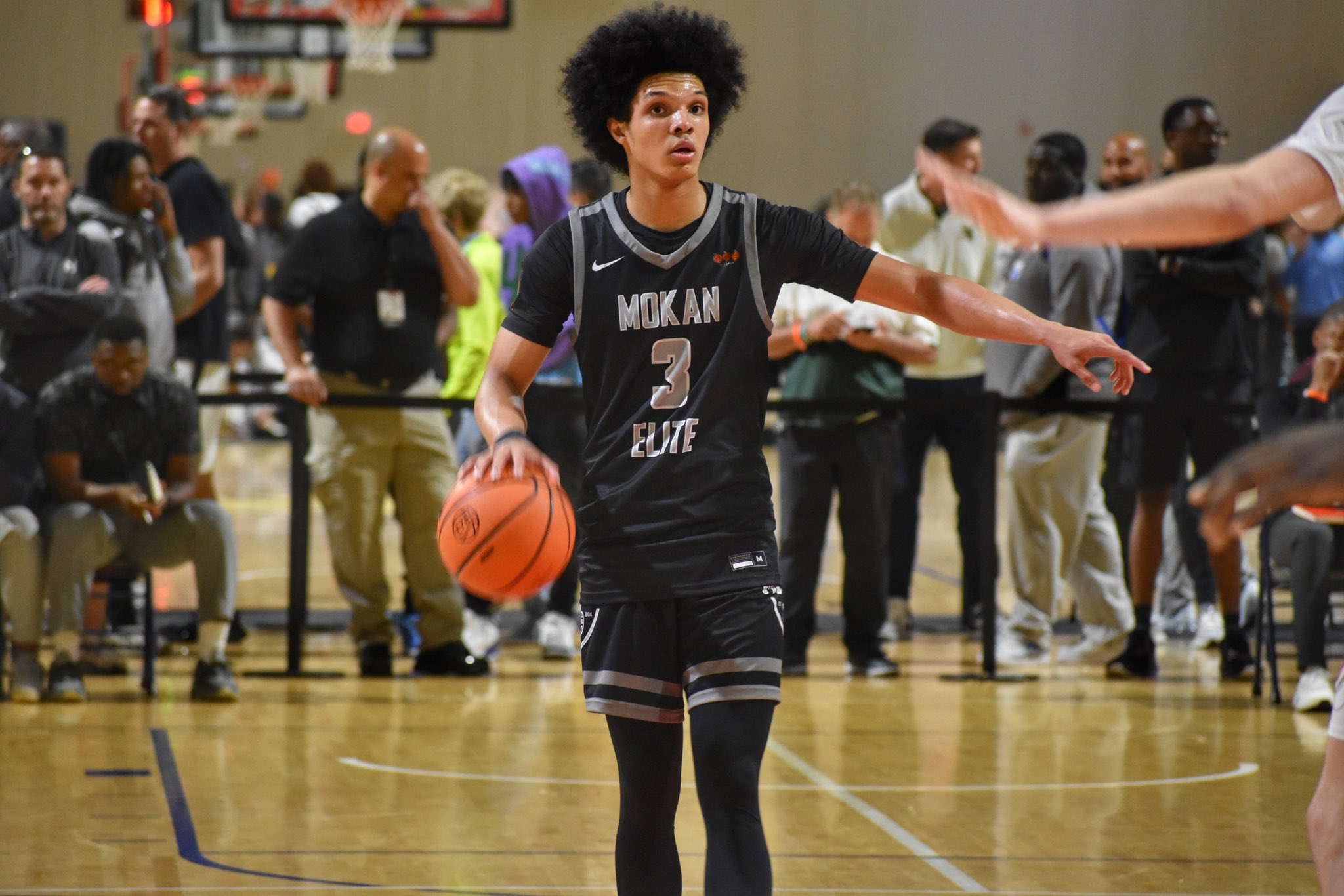 As first reported by National Recruiting Expert for On3 Joe Tipton, class of 2024 four-star guard Curtis Givens named his top 7 schools on Tuesday, which included the Indiana basketball program. The Hoosiers were joined by Georgia Tech, LSU, Memphis, Texas, UConn, and Villanova.
Givens is ranked No. 87 in the 247Sports class of 2024 Composite Rankings, No. 99 in the 2024 Rivals150, and No. 60 in the On3 2024 Top Basketball Recruits.
Givens plays for MoKan Elite AAU program on the Nike EYBL circuit and has looked very well in the first three sessions. He has easily been one of the bigger stock-risers on the EYBL circuit.
In 12 games on the EYBL circuit, Givens has averaged 17.8 points, 2.8 assists and shot 41.4% percent from the field.
Givens, a Memphis, Tennessee native, transferred to Montverde Academy (Fla.) last season. In his first year at Montverde Academy, Givens played more of reserve role and averaged 4.0 points and 2.2 assists per game in 14.7 minutes a game. He also shot 36% from three.
Givens continues the trend of Indiana having ties with Montverde Academy due their success of bringing in Jalen Hood-Schifino and Malik Reneau as well as their continued recruitment of 2024's Liam McNeeley and Asa Newell from the prestigious high school program.
Givens spoke with HooiserIllustrated when he received the Indiana offer last month:
"The conversation I had with Coach Ya (Yasir Rosemond) was a very good conversation," Givens told HoosierIllustrated. "He was telling me how much he loves my game and I remind him of Jalen Hood-Schifino. And he was also saying they have a good history of good guards and how they let their guards run the show. It's really ideal for a point guard to be in that system with being given the keys to run the offense."
HoosierIllustrared has seen Givens multiple times this summer and was able to compile scouting notes on his game: 
"Givens has good size at the lead guard spot at 6-foot-3. He's not going to blow you away with his athleticism but his pace and understanding of an offense is what separates him. Givens has the ability to play both on and off of the ball, but he's best making plays for himself and his teammates with the ball in his hands. He is very effective shooting off of the catch and the dribble and that really opens up the rest of his game. He has also shown a really good ability to utilize ball screens to get into the paint."
Follow Hoosier Illustrated on Twitter @Indiana_FRN to stay up to date on all of the news, updates and coverage of Indiana University athletics.