Indiana basketball lands commitment from 2023 5-star Mackenzie Mgbako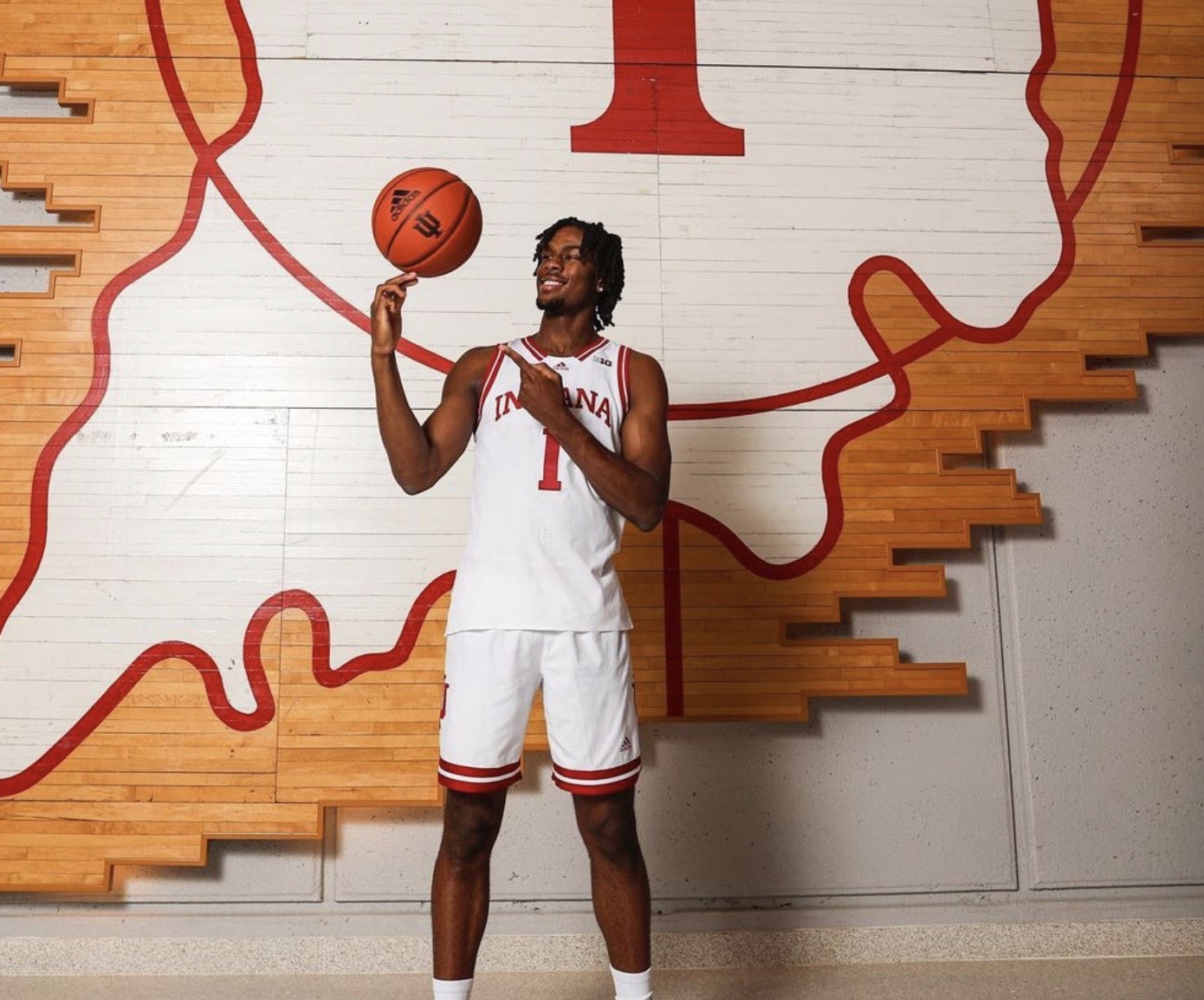 The Indiana basketball continues to stay hot with spring recruiting, landing a commitment from 2023 5-star Mackenzie Mgbako.
Mgbako chose Indiana over Kansas. He also visited St. John's and considered Louisville. The 6-foot-8 forward was an original Duke signee but re-opened his recruitment last month.
Mgbako is ranked the No. 8 overall prospect in the 247Sports composite rankings.
At his size and overall skill, Mgbako is a terrific prospect. He is a shooting forward who has made 76 3s in the past two seasons at the high school level. He averaged 16.3 points and 9.2 rebounds per game as a senior for Roselle Catholic (NJ).
Mgbako was a McDonalds All-American this season.
"Mackenzie is a big-time addition to the Brotherhood," Duke coach Jon Scheyer said of Mgbako when he signed. "He's shown he's one of the best players in the country with his size and ability to score at every level – shooting the three, creating off the bounce and in the post. I could tell early that he had a special feel for the game, an ability to score and rebound and make his teammates better. We felt from the first time we met him and his family that they belonged at Duke, and we're excited to get started."
Indiana needed an additional player who can play out on the perimeter. His ability to shoot the three and play on or off the ball is a major addition to the Indiana basketball offense.
The Hoosiers have landed a spring commitment in all three of Mike Woodson's recruiting classes. He joins Tamar Bates (2021) and Malik Reneau (2022) as spring commitments for IU.
Mgbako will join four-star guards Gabe Cupps and Jakai Newton in Indiana's 2023 recruiting class. It now ranks No. 17 in the 247Sports team rankings.
The Indiana basketball program has one scholarship open for the 2023-24 season.
Make sure to follow Hoosier Illustrated on Twitter @Indiana_FRN and YouTube to stay up to date on all of the news, updates and coverage of Indiana University athletics.