Indiana Basketball: Mackenzie Mgbako gets advice from Carmelo Anthony ahead of commitment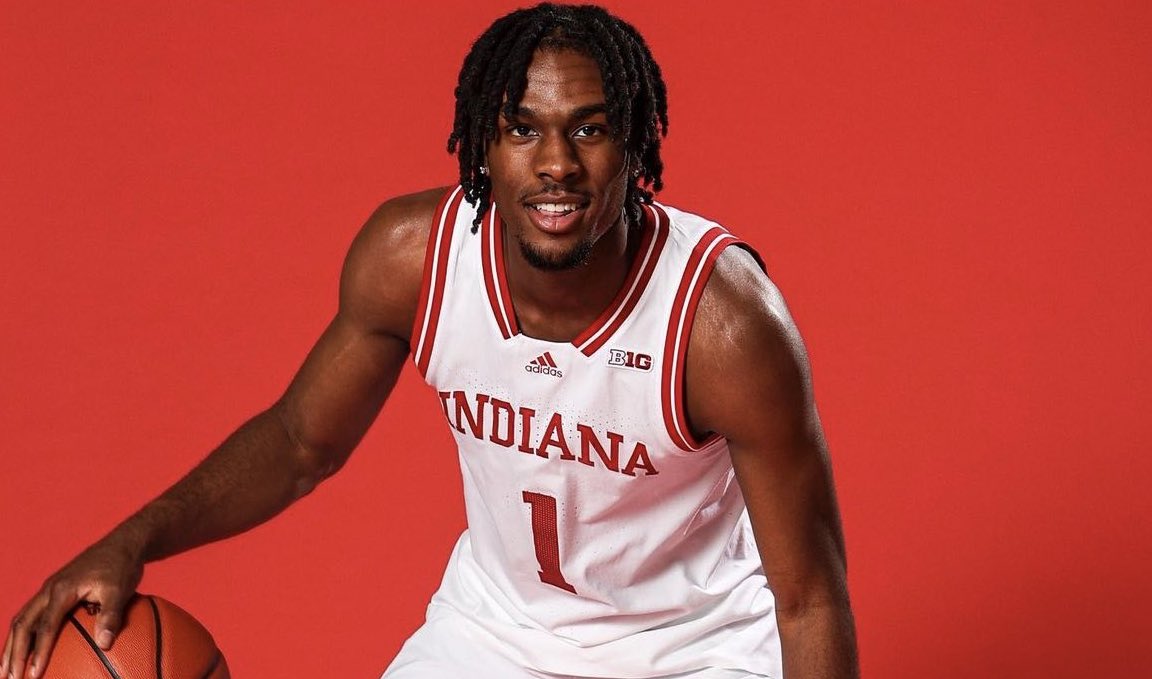 The Indiana basketball program landed a big commitment in the class of 2023 on Friday night as five-star forward Mackenzie Mgbako made his pledge to the Hoosiers.
Mgbako is ranked the No. 8 overall prospect in the 247Sports composite rankings. He picked Indiana over Kansas.
Heading into his decision, Mgbako reportedly spoke with a former Mike Woodson player; Carmelo Anthony.
Mgbako told ESPN that Anthony told him: "[Woodson] is a genuine guy. But on the court, he will push you."
Indiana basketball head coach Mike Woodson coached Carmelo Anthony with the New York Knicks from 2011-14. Anthony led the NBA in scoring in the 2013-14 season at 28.7 points per game.
This isn't the first time an IU player reached out to Anthony for advice on Woodson.
When Trayce Jackson-Davis was mulling over the decision of retuning to Indiana or not after Woodson was hired, he went to Carmelo Anthony as well.
"I asked around, I asked last year, Carmelo Anthony, he told me he was his favorite coach he ever played for, and I can see why now," Jackson-Davis said.
Mgbako's size and skillset on the wing was needed. His ability to shoot the three and play on or off the ball is a major addition to the Indiana basketball offense. While his skillset is not identical to that of Anthony, their size and ability to make shots from three or long 2s is notable.
"Mgbako brings high-level shooting ability and is especially strong inside the arc with long 2-pointers and midrange shots," ESPN analysts Jeff Borzello and Paul Biancardi wrote. "He has proved to be a strong catch-and-shoot 3-point shooter. Because of his strength and willingness, he can rebound at both ends of the floor, and Indiana can use him as either the screener or ball handler in ball-screen situations."
Overall, Mgbako had multiple reasons for picking Indiana basketball. Not only was he a need for the staff, his versatility is something that Woodson will be able to showcase in multiple ways.
All of those aspects went into the decision for the future first-round NBA draft pick.
"My decision will put me in a position to flourish and thrive," Mgbako added to ESPN. "The staff showed a lot of love and I trust them. They have a need for my game. It's a great fit. If I do my job, I will have the opportunity to start. I can bring scoring, rebounding and passing."
Make sure to follow Hoosier Illustrated on Twitter @Indiana_FRN and YouTube to stay up to date on all of the news, updates and coverage of Indiana University athletics.