Listen/Watch: Kyler Staley recaps the busy Indiana basketball recruiting month so far plus upcoming visits and who the Hoosiers are targeting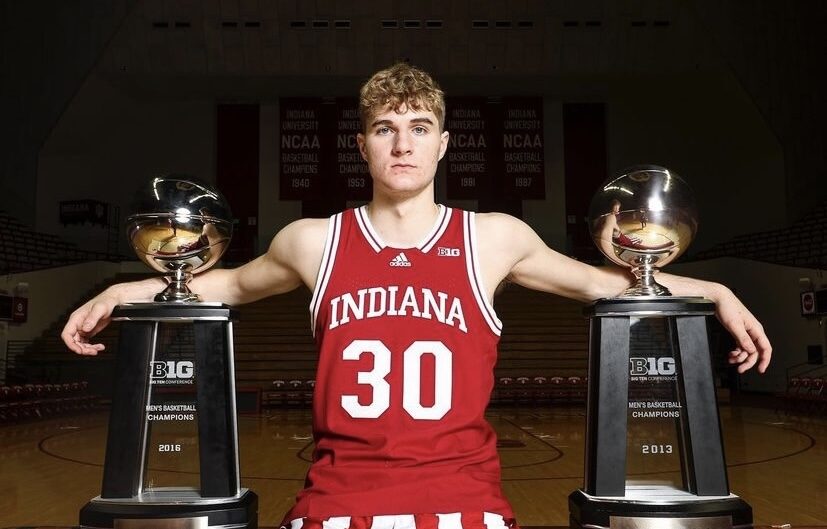 Indiana basketball is hot on the recruiting trail in the month of September with the staff being on the road as well as hosting numerous of top high school prospects in the 2024 and 2025 class for campus visits.
Mike Woodson and the Indiana basketball staff are coming off their most important recruiting weekend yet as they hosted the Montverde Academy trio of Liam McNeeley (five-star), Derik Queen (five-star), and Curtis Givens (four-star). Just the week prior, the Hoosiers hosted 2025 guards Jalen Haralson and Darius Adams plus four-star center Malachi Moreno.
The Hoosiers will also be hosting key 2025 four-star power forward target Trent Sisley as well as many other targets in the coming weeks, as well.
HoosierIllustrated.com Basketball Recruiting Analyst Kyler Staley joined staff writer Drew Rosenburg to discuss the recent visits, who the Indiana basketball staff is targeting, the road trips they are making, upcoming visits and much more!
Join the HoosierIllustrated staff of Alec Lasley, Kyler Staley and Drew Rosenberg each and every week as they discuss all things Indiana basketball, football, recruiting and much more when it comes to the Hoosiers! Make sure you hit that subscribe button, as well!
Listen Here on Spotify!
Watch Here on YouTube!
Make sure to follow Hoosier Illustrated on Twitter @Indiana_FRN, Facebook and YouTube to stay up to date on all of the news, updates and coverage of Indiana University athletics. You can also listen to the Talking' Bout the Hoosiers podcast on Spotify.