'Just be a sponge': Grace Berger looking to make immediate impact for Indiana Fever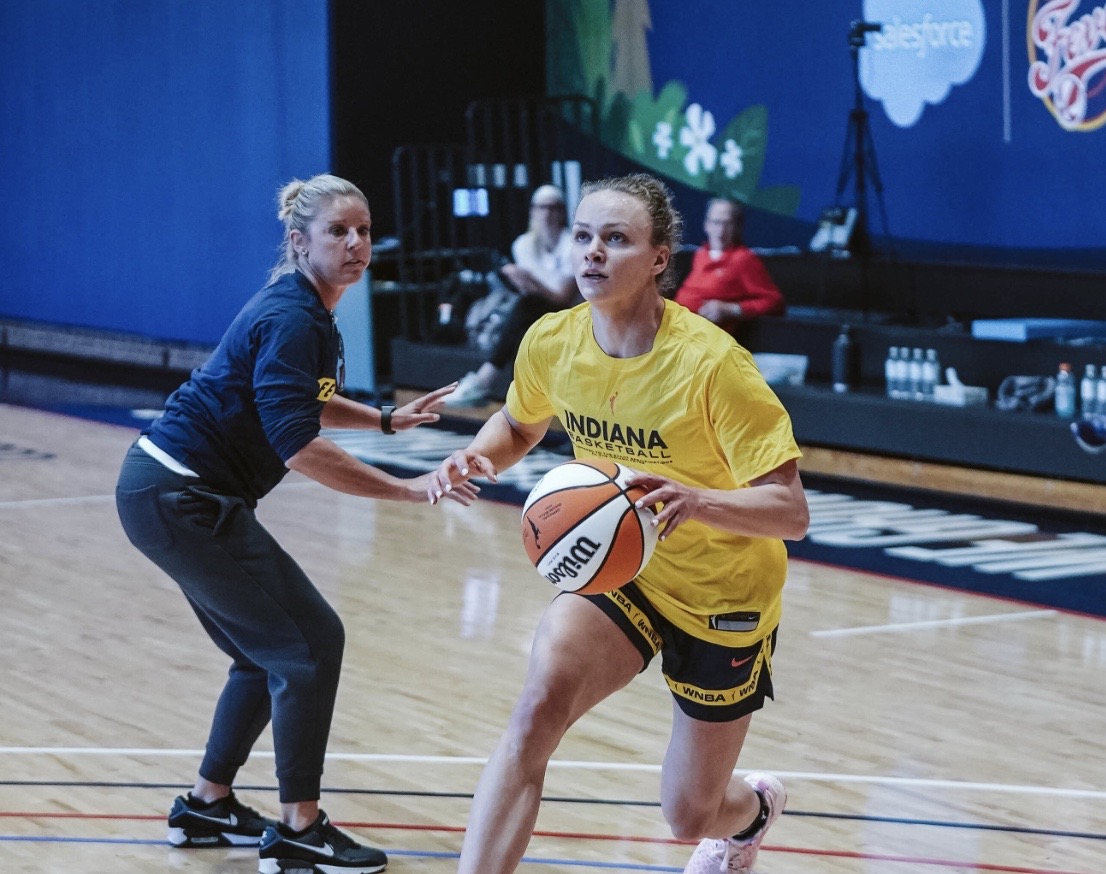 There was one thought that came to the mind of Indiana women's basketball coach Teri Moren when she first saw Grace Berger play. And it was a simple one.
"She will be the most skilled player I will ever coach," Moren said after IU won the Big Ten regular season title. "As far as true overall skill, I don't know if I'll ever have the opportunity to coach a player like Grace with that overall skillset."
Berger played five years at Indiana and contributed to the most success the program has seen in its history. Before she joined the program, Indiana had just two NCAA Tournament wins all-time.
After she left, the Hoosiers made it to back-to-back Sweet Sixteen's, including an Elite Eight appearance. She also helped lead Indiana to the first Big Ten Regular Season championship in 40 years.
All of that led to being the highest-drafted player from Indiana in this year's WNBA Draft.
Now with the Indiana Fever, that dedication to the game — and being the best she can be — remains the same.
"She's one of those guards that really loves to be in the gym and you could tell she loves the game," Fever assistant coach Karima Christmas-Kelly said. "So you can see her just wanting to get better and wanting to understand stuff early."
Drafted No. 7 overall, Berger is expecting to come in and not just compete for minutes, but play a significant role. The Fever haven't made the playoffs in six years, winning just a combined 17 games in the last three seasons combined.
Berger knows what it takes to turn around a program — much like she contributed to at Indiana. It's something the Fever coaching staff sees in her, and something they expect her to help with immediately.
"Seeing her develop at Indiana, we know that she's a very hard worker," Assistant Paul Miller said. "She takes this very seriously and she's always going to be a driver of this culture."
So for the rookie, it's all about learning until her first game. And while this has been something Grace Berger has done since she was little, it's something she isn't taking for granted.
"We've had some great workouts with her," Assistant coach Jessie Miller said. "You know she said it in her press conference, she wants to be a sponge and she's just done that.
"Basketball has been pretty much everything to me since I was five years old, and I first picked up a ball in my driveway," Berger said. "I think my biggest goal for training camp is just to be a sponge for those around me … To actually be here and be on this stage with them is something, you know a challenge I'm really looking forward to."
Grace Berger gets her career started on May 7 in the preseason. The regular season for the Indiana Fever begins May 19 at home.
Make sure to follow Hoosier Illustrated on Twitter @Indiana_FRN and YouTube to stay up to date on all of the news, updates and coverage of Indiana University athletics.