Inside The Numbers: Indiana football vs Louisville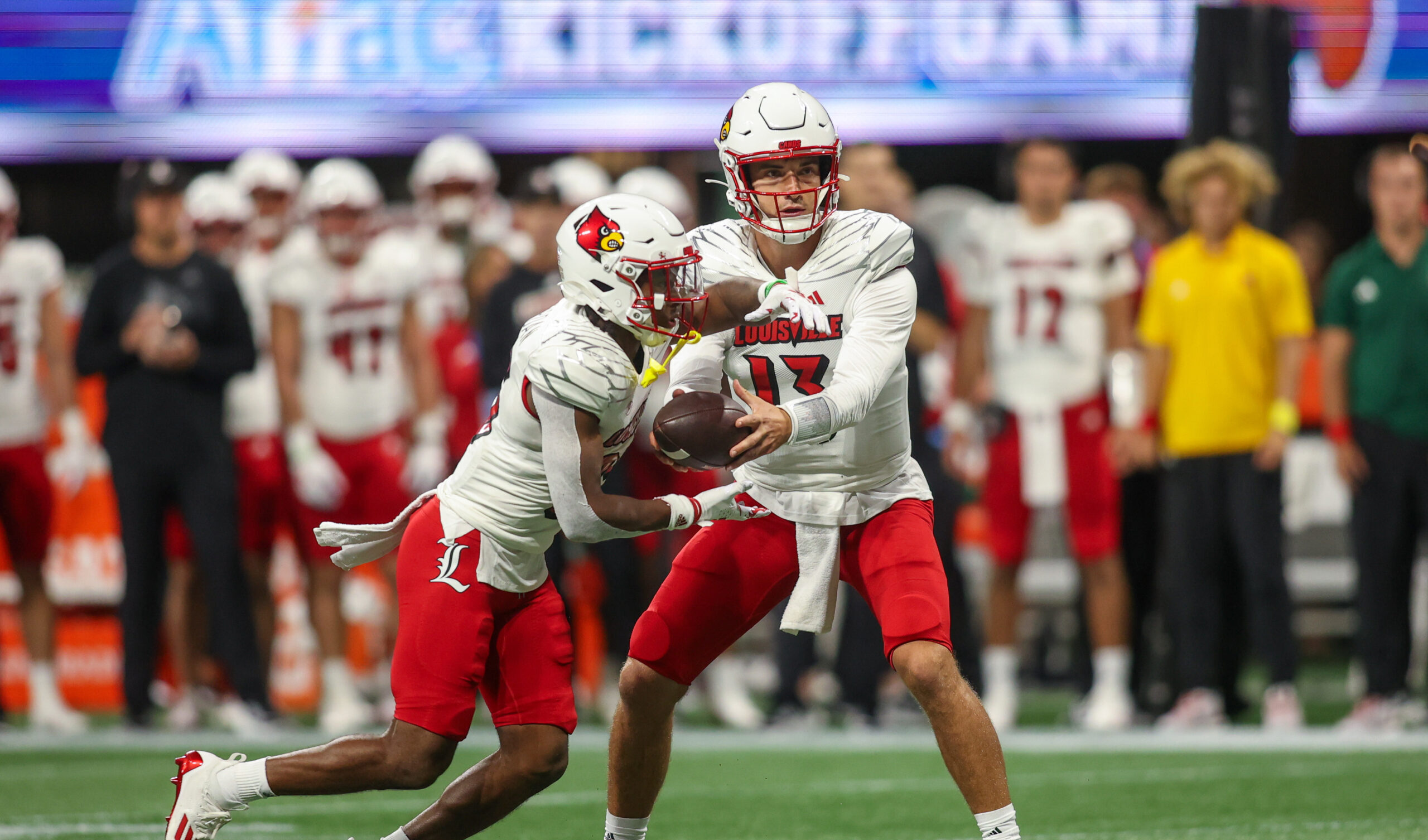 It's a critical matchup this Saturday for Tom Allen and the Indiana football program as it takes on Louisville at Lucas Oil Stadium.
Despite it being just game three in the series, Allen has squared off against Louisville head coach Jeff Brohm numerous times during his tenure at Purdue — going just 1-4 against Brohm in that era.
It's a high powered offensive for the Cardinals against a very effective Indiana defense.
Let's dive into some of the key stats and numbers about the matchup.
1,164 yards: Louisville has gained 1,164 yards of total offense in the first two games of the season — the best two-game total for the Cardinals to open a season since 2016.
2017: This will be the first time Louisville will play a Big Ten opponent since it faced Purdue in 2017 — also in Lucas Oil Stadium. The Cardinals are 12-20-1 all-time against Big Ten teams.
36 plays: Louisville has 36 plays this season of at least 10 yards. Out of those, 16 plays are of at least 20 yards and the Cardinals have three plays of 70 yards or more — one of two schools to do so.
7.3 yards per carry: The explosive offense is led by the rushing attack. Through two games, Louisville is averaging 7.3 yards per carry, totaling 571 rushing yards. Jawhar Jordan leads the backfield with 231 yards and a 16.5 yard-per-carry average. 
93 yards: Indiana's defense continues to be terrific this season and showed its dominance in week two. It held Indiana State to just 93 yards of total offense, the second fewest yards allowed in a game in Indiana football program history.
17.4%: Third down conversations will likely be a big key to Saturday's outcome and both teams sit well outside of the average. Indiana's defense is phenomenal on third down, limiting opponents to just a 17.4 conversion rate. Louisville's offense has one key area it struggles in and that is on third downs. Through two games the Cards rank last in the ACC with a conversation rate of 22.7 percent.
4: Andre Carter has been outstanding in his first two games as a Hoosier. Through two weeks he has totaled four tackles for loss, the most by an Indiana football player in the first two games of a season since 2004. He posted his sixth career game with at least two tackles for loss last week.
54 points: Louisville has scored 54 points total in the second half through two weeks, outscoring its opponents 54-6. The Cardinals scored 26 points against Georgia Tech in the opener and then 28 points in week two against Murray State.
Make sure to follow Hoosier Illustrated on Twitter @Indiana_FRN, Facebook and YouTube to stay up to date on all of the news, updates and coverage of Indiana University athletics. You can also listen to the Talking' Bout the Hoosiers podcast on Spotify.