Indiana football wide receiver Cam Camper 'has had a good week of practice' this week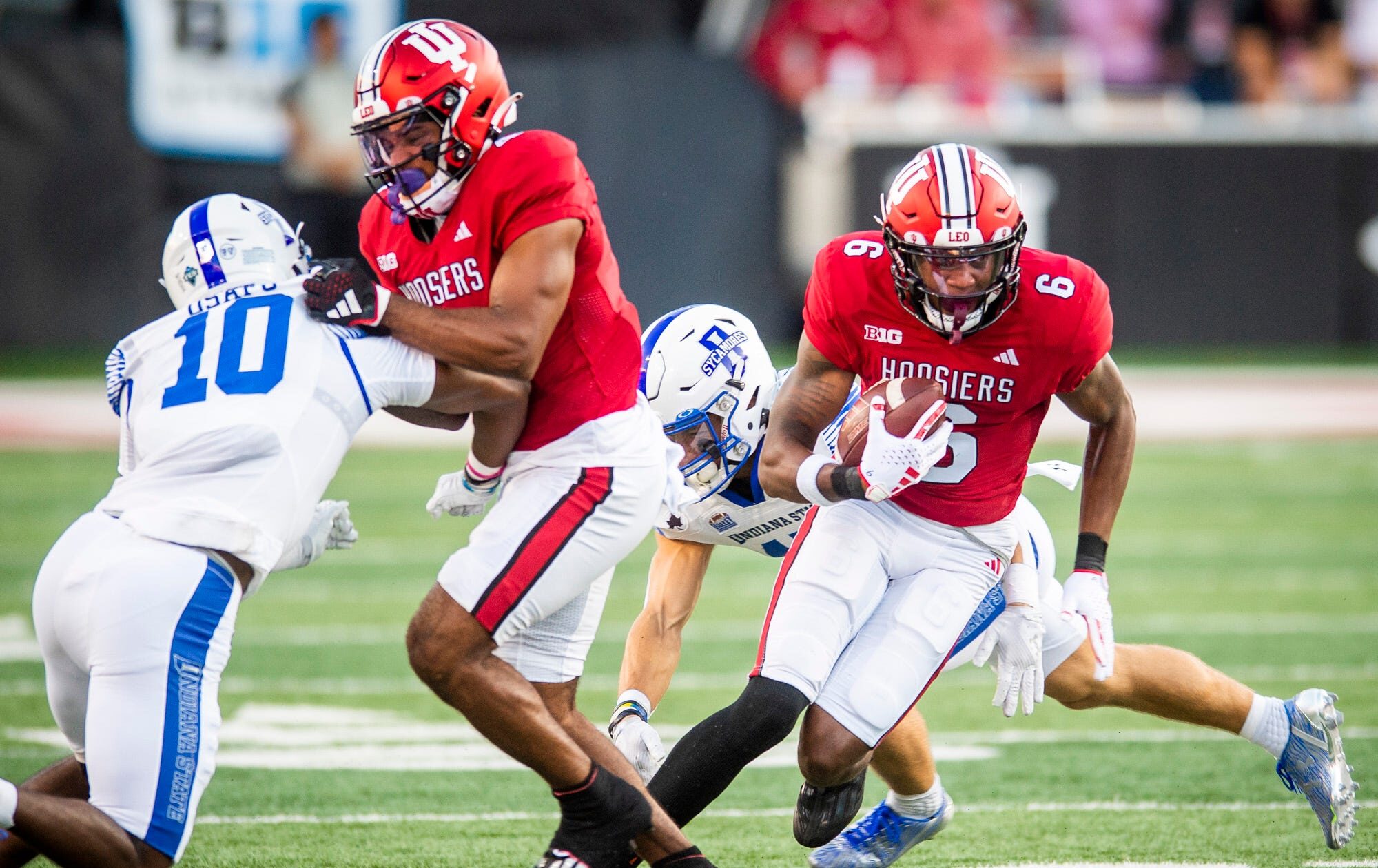 The Indiana football program could have a key piece back to its offense as it heads into a critical week three matchup against Louisville on Saturday.
Following an early exit against Indiana State last Friday, head coach Tom Allen says wide receiver Cam Camper 'has had a good week of practice' this week. No more detail was given as Allen said he would leave the rest to the Big Ten's pregame availability report.
Inside of a minute left in the first half, Camper left due to what appeared to be a lower body injury. He was walking gingerly on the sidelines and visibly frustrated. He did not return in the second half. Camper finished with three receptions for 37 yards.
Indiana football finished with 558 yards of total offense on Friday, the most since its performance against Western Kentucky in 2021.
In two games in 2023, Cam Camper has totaled six receptions for 72 yards.
Last season, Camper was phenomenal before his injury. He finished with 46 catches for 569 yards an two touchdowns in seven games.
Cam Camper spent all offseason recovering from a torn ACL he suffered against Rutgers in week eight last season.
"The staff, they do a great job of keeping my head straight on everything," Camper told reporters this fall. "Even though the season ended (with his injury), I actually had time in reality. Basically, just doing what I can every day. Days I can go, I'm gonna go. Days I gotta pull back, I'm gonna pull back.
"Right now, I'm going through practice as I would if I was not injured. I just think every day I'm making good strides, and I'm just focusing on making sure my technique is good. I'm just continuing to pay attention to detail, watching my other teammates and seeing what they do so I can get information on them. Right now, I'm just being a great learner."
Indiana and Louisville face off at Noon ET on Big Ten Network at Lucas Oil Stadium.