'It was real hard for me': Michael Penix opens up about difficult 2021 season at Indiana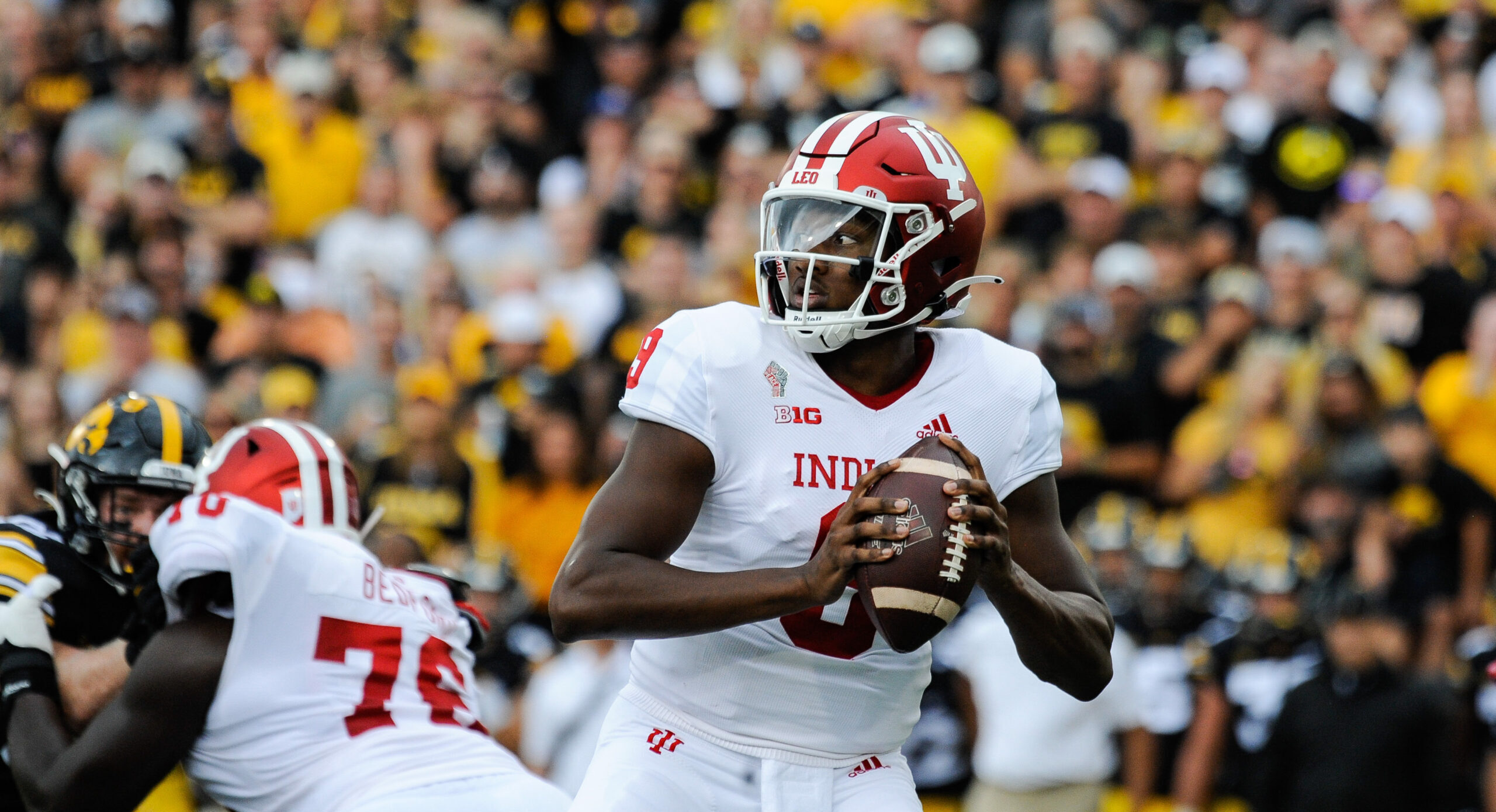 The 2021 season for Indiana football was one to forget. After entering the season ranked 17th in the preseason AP Poll, a 2-10 season was to follow, headlined by another major injury to starting quarterback Michael Penix Jr.
It all started in week one with a 34-6 loss at No. 18 Iowa. Penix never looked comfortable, going 14-of-31 for 156 yards and three interceptions. It was just nine months removed from a second ACL injury when Penix received a call from his doctor … on the Monday of game week. It was a call that put Penix into a downward spiral.
In an interview with the Pac-12 Network that was released this week, Penix opened up about his struggles during that 2021 season.
"Yeah, it was hard. The 2021 season, it was real hard for me. A lot of people don't know, I was coming back from a second ACL tear, and the Monday of the first week of the game (vs Iowa) I got a phone call from my doctor that did my surgery and he's like, 'Hey, you're not cleared yet from me, but if you want to play then you can play," Penix said. "That wasn't news that I got all the way going through the offseason. I always thought I was going to be good and I was ready to play."
Penix would go on to play in just five games during the 2021 season. He finished with 939 passing yards with four touchdowns and seven interceptions. He also had a career-low 53.7 completion percentage.
"There were times when I'd wake up the day of the game and I'd wait until my roommate leaves and I'd just lay on the floor," Penix added. "I'd just cry to God, just praying that he'd protect me that day, because I knew where my head was at that time, and it wasn't truly fresh. It was a lot of tears man."
Penix played four seasons with the Indiana football program, totaling just 21 games played. He threw for 4,197 yards and had 29 touchdowns to 15 interceptions. It was his 2019 and 2020 seasons that made him a household name. He threw 24 touchdowns and just eight interceptions and totaled 3,039 yards. He was 10-2 as a starter in those two seasons.
Following a difficult 2021 season, Michael Penix Jr transferred to Washington to join forces with former Indiana offensive coordinator Kaleb DeBoer. He would go on to finish eighth in the Heisman Trophy voting and threw for 4,641 yards with 31 touchdowns to eight interceptions. He led Washington to a win over Texas in the Alamo Bowl.
Washington heads back to the Big Ten this week, facing an opponent that Michael Penix Jr has been successful against in his career. In three games against Michigan State, Penix has thrown for 1,003 yards and 10 total touchdowns to two interceptions. He's also had a 68.3 completion percentage against the Spartans.
Washington is 2-0 on the season and ranked No. 8 in the AP Poll.
Make sure to follow Hoosier Illustrated on Twitter @Indiana_FRN, Facebook and YouTube to stay up to date on all of the news, updates and coverage of Indiana University athletics. You can also listen to the Talking' Bout the Hoosiers podcast on Spotify.