Indiana football lands commitment from nation's top-ranked long snapper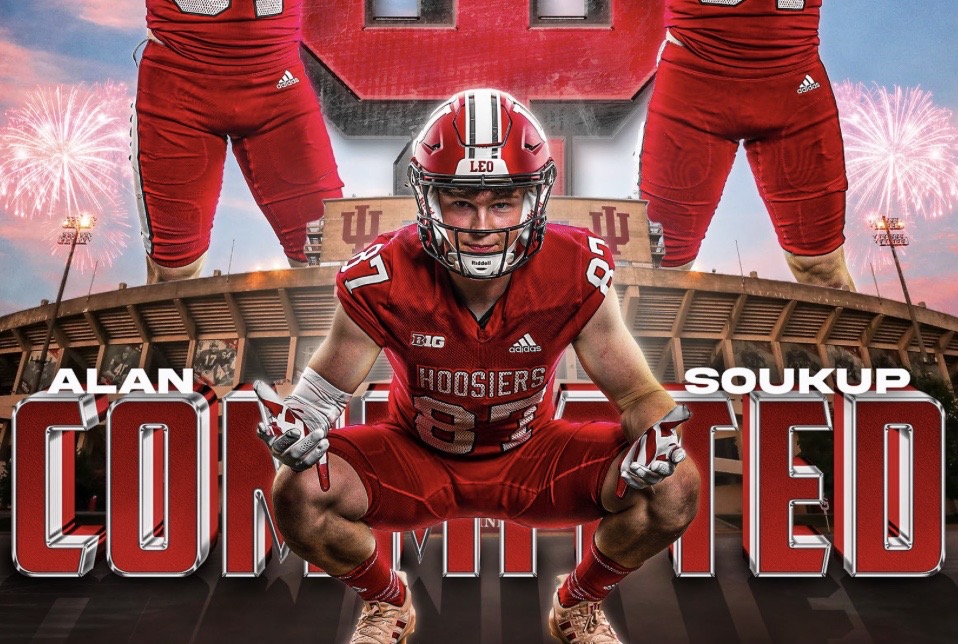 The Indiana football program and Tom Allen landed another commitment in the 2024 class on Wednesday, this time in long-snapper Alan Soukup.
Soukup was ranked as the top long snapper in the country, according to KohlsKicking.com. Soukup had offers from Indiana and USC as well as interest from Arizona, Nebraska, Kansas State and others.
Kohls is widely known as the go-to recruiting and scouting site for special teams prospects.
"Soukup is an absolute stud in the 2024 class," Kohls.com wrote. "He has super long levers and extremely fast hands. Soukup recently competed against the best snappers in his class at the Kohl's Underclassman Challenge and was extremely impressive. He finished the charting portion of camp with an average snap time of .66 seconds. Souku followed his solid charting performance by winning the camp wide snapping competition. He already has the talent and athleticism to start at the Power 5 level."
Indiana's current long snapper is Sean Wracher. He is one of the top snappers in the country currently but is set to graduate after this season. He was named a Phil Steele Preseason Fourth-Team All-American.
Soukup is a 6-foot-1 and 195-pound prospect out of Pinncale (Az.) High School.
Soukup recently visited Indiana and earned an offer just last week from the program.
With this addition, the Indiana football program now holds 13 commitments in the 2024 class. Nine of those have announced their pledge to the IU program in June alone.
Make sure to follow Hoosier Illustrated on Twitter @Indiana_FRN and YouTube to stay up to date on all of the news, updates and coverage of Indiana University athletics.