Indiana Football: Two Hoosiers named Phil Steele preseason All-Americans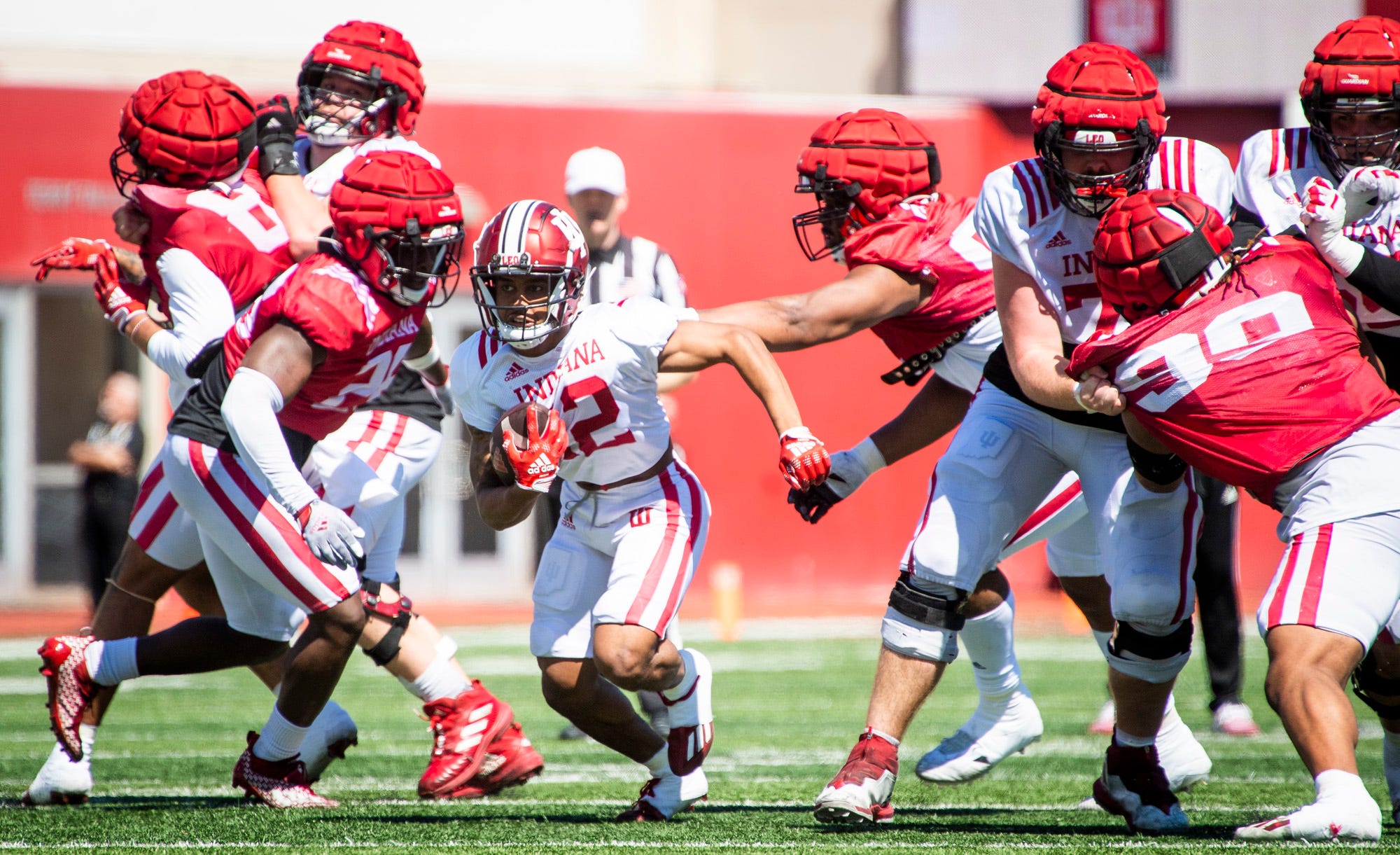 The Indiana football program heads into the 2023 season with promise, yet still a lot of unknowns.
With college football just a few months away, national writer Phil Steele released his preseason All-American teams this week. Among those on the list were two Hoosiers.
Indiana football standout Jaylin Lucas landed on another All-American team, adding to his preseason honors. Steele named Lucas a Second-Team All-American. Lucas is also a Walter Camp preseason All-American.
Known for his explosiveness on kick and punt returns, Lucas totaled 591 kick return yards in 2022. He averaged 28.1 yards per return which ranked No. 4 nationally. He also added 271 rushing yards and 82 yards receiving to total 994 total all-purpose yards on the season.
Lucas earned All-America accolades from six outlets following his true freshman season, which included first-team nods from CBS Sports, Pro Football Focus, Walter Camp and USA Today.
The versatile back has already been terrific already this offseason, having numerous standout plays throughout spring practice.
"He had two of the greatest runs I've seen in my life. It's a shame they were behind closed doors," IU offensive coordinator Walt Bell said in spring practice. "He's done a great job mentally of doing the things we need him to do … He's playing all over the field … he's now really become a true multi-purpose tool. We still have to continue to evolve and develop those tools, but if he gets it — enough time, we will be in every game … he was just making a lot of people miss, fall down. He has a really special gift and one of the better ball in hand players I've been around."
Long snapper Sean Wracher was the other Indiana football standout on an All-American team. Wracher joined with Fourth-Team All-American honors.
Wracher has started all 45 games over the last four years for Indiana. He helped the Hoosiers punt team average 43.2 yards per punt, ranking No. 2 in Indiana football history.
Three other Indiana football players joined Lucas and Wracher on the All-Big Ten teams.
Wide receiver Cam Camper, linebacker Aaron Casey and punter James Evans were all on the All-Big Ten Second Team. Lucas and Wracher were First-Team selections.
Make sure to follow Hoosier Illustrated on Twitter @Indiana_FRN and YouTube to stay up to date on all of the news, updates and coverage of Indiana University athletics.