Indiana Basketball: Preview, Key Players, Storylines for AAU Live Period II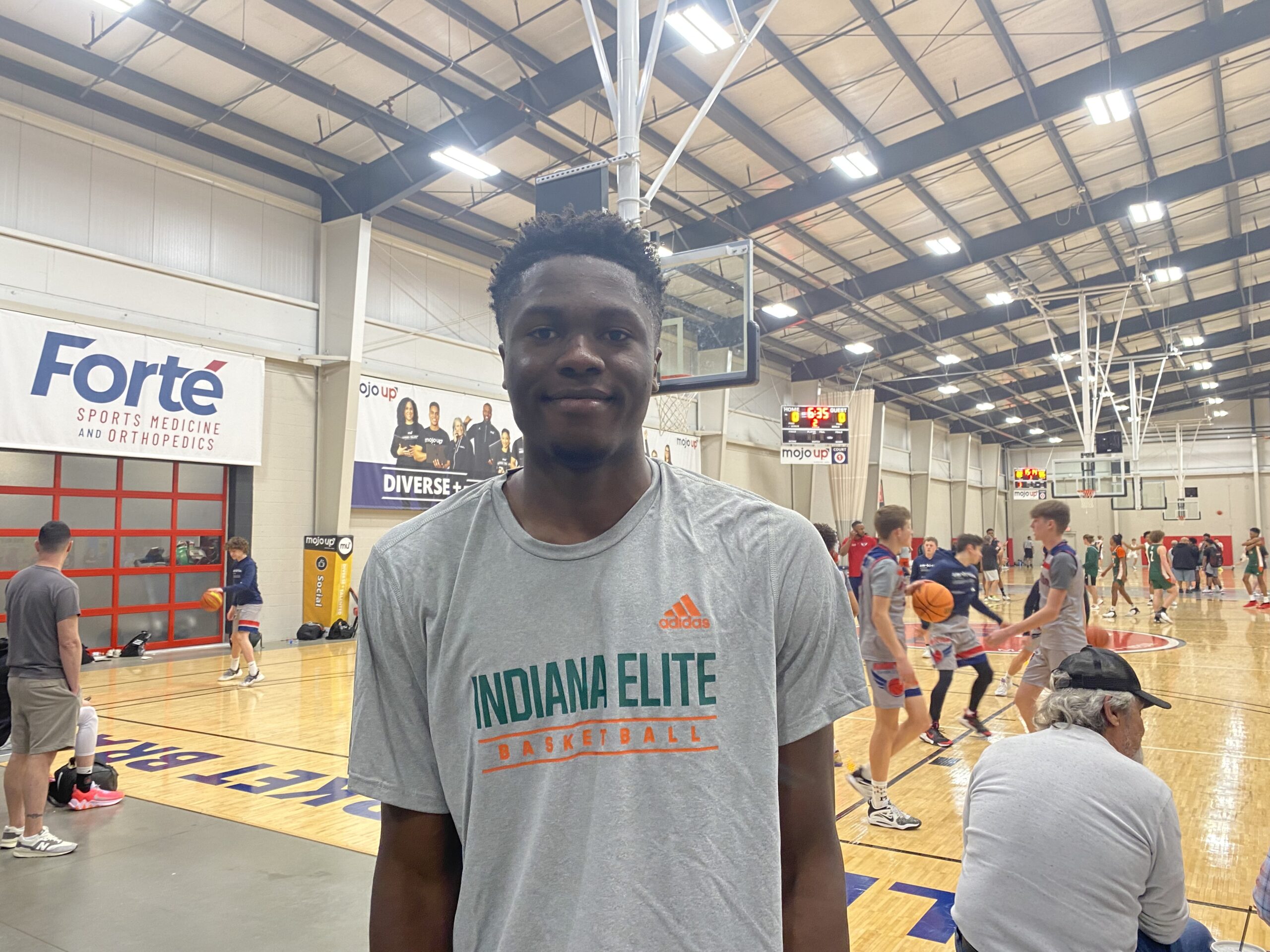 The AAU season is in full swing and the second live period of the season happens this weekend and most of the Indiana coaching staff is expected to be on the road to watch most of their recruiting targets. Last weekend was the first live period of the AAU season and there were many Indiana targets in action.
Some of the major events this weekend include Nike EYBL in Phoenix, AZ, Adidas 3SSB in Bryan, TX and Under Armor in Rock Hill, SC. HoosierIllustrated.com will be in Phoenix, AZ for Nike EYBL Session 2 checking out the Indiana targets on that circuit.
This will be the last live evaluation period weekend until early July so this could be the last chance for many of these prospects to play in front of D1 coaches for the next couple of months.
Here is a preview of some key players and storylines for AAU live period II this weekend:
How many offers will be extended?
If nothing else, the live evaluation periods mean that offers are going to be extended at a high rate and Indiana is not shy about letting their presence known when it comes to that. Just this past weekend with the first live period, the Hoosiers have already offered five players including Austin Swartz (2024), Curtis Givens (2024), Marcus Allen (2024), Annor Boateng (2025), and Jacob Wilkins (2025).
It is safe to say, there will be more offers that are extended by the Indiana staff before the second live period weekend done with. The question is, just how many will be extended exactly? There are still some players out there that Indiana has interest in like Kellen Pickett (2025) and Tyron Stokes (2026) so they could be likely candidates to land an Indiana offer, but expect players we haven't even heard about to pop up on the Indiana offer radar as well.
Will anymore visits be set?
With the high school season fully done for the year and AAU deep into it's season, now is when players are going to start to set up offseason visits whether those be official or unofficial. Last weekend, 2024 top-40 guard Jaeden Mustaf told HoosierIllustrated.com that he is eyeing a visit to Indiana this summer, although no specific date was announced. This was a big step in the recruitment of Mustaf as Indiana looks to build its backcourt for the 2024-25 season.
Looking to this weekend, it is important to be on the lookout for other players that are looking to make trips to Bloomington for an offseason visit whether that be players that have already visited campus like Liam McNeeley (2024) or someone that Indiana has just recently started to look into. Obviously when it comes to recruiting a player, when you get them on campus that is a good sign that the player is interested in you at the very least. It is important for Mike Woodson and staff to get as many visits scheduled this summer and this weekend we could find out more names looking to visit Indiana.
Boo Williams backcourt of Jaeden Mustaf and Austin Swartz is the duo to watch this weekend
One of the main takeaways from the first live period weekend was the Boo Williams 17u backcourt of 2024 prospects Jaeden Mustaf and Austin Swartz. In just four games, the duo managed to average a combined 42.5 points and became the top two scorers when it comes to the list of Indiana targets on the EYBL circuit.
As it is known, Mustaf has been on Indiana's radar for quite some time but the shooting performance that Swartz put on, which includes going 16-of-33 (48.5%) from three, it was a no-brainer why Indiana extended an offer to the North Carolina native. It has only been one weekend, but this high scoring, athletic duo has already been the combination to watch on the EYBL circuit and will certainly have a ton of eyes on them this weekend again.
Where will the Indiana coaches be?
Last weekend during the first live evaluation period, the majority of the Indiana coaching staff, including Jordan Hulls who filled in for Mike Woodson due to his recent knee surgery, were out and actively recruiting. Indiana associate head coaches Kenya Hunter and Yasir Rosemond covered the EYBL circuit in Atlanta while Hulls and assistant coach Brian Walsh were in Council Bluffs, Iowa recruiting the 3SSB circuit.
As it was last week, the four mentioned will likely have the same, similar rotation they did last weekend while head coach Mike Woodson will likely still be recruiting from home as he continues to recover from his knee surgery. It will be interesting to see if the Indiana coaches change up and rotate elsewhere with different coaches recruiting on different circuits but that will be determined this weekend.
Key Players to Watch:
Liam McNeeley (Florida Rebels 17u): The 6-foot-8 hybrid forward is probably at the top of the list for Indiana when it comes to the 2024 class at this point in time. After starting the EYBL season averaging 8.8 points and 5.5 rebounds in four games, McNeeley went on his second ever official college visit this past week to the other team that is recruiting him hard, Texas. The versatile, tough forward is going to be one of the more sought after players this entire AAU season and Mike Woodson and staff has made it known he is a high priority. Expect his averages per game to go up this weekend, as well.
Caleb Wilson (Georgia Stars 17u): Wilson was one of the more surprising and impressive prospects that played on the EYBL circuit last weekend. In four games, he dropped 19.0 points and added 6.0 rebounds per game. With his incredible length and athletic ability is one of the more intriguing 2025 prospects and is skilled enough to hit the jumpers 15ft and out. Being from Georgia and playing for Georgia Stars, Indiana assistant coach Yasir Rosemond will be very active in recruiting Wilson.
Trent Sisley and Jalen Haralson (Indy Heat 17U): The Indy Heat duo of Trent Sisley and Jalen Haralson are two of the top priorities for Indiana when it comes to the 2025 class. Last weekend, both certainly had their ups and downs but both showed flashes of why the two in-state prospects are such a priority. Sisley proved why he is one of the more versatile power forwards in the nation and Haralson was fantastic about getting to the basket and drawing contact. The duo averaged 21.0 points in four games for Indy Heat 17u last weekend.
Flory Bidunga and Travis Perry (Indiana Elite 2024): Two other players that sit near the top of the 2024 target list for the Hoosiers are Indiana Elite's Flory Bidunga and Travis Perry. When it comes to Perry and Bidunga, both guys provide a fantastic 1-2 punch with Bidunga's play around the basket and Perry's phenomenal scoring ability at all three levels. They both helped lead Indiana Elite to a 3-1 record this past weekend on the Adidas 3SSB side and both still remain two of the top prospects in that circuit. Indiana will certainly have a presence at some of their games this weekend.
Follow Hoosier Illustrated on Twitter @Indiana_FRN to stay up to date on all of the news, updates and coverage of Indiana University athletics.