Indiana Basketball Newcomer Focus: Senior forward Anthony Walker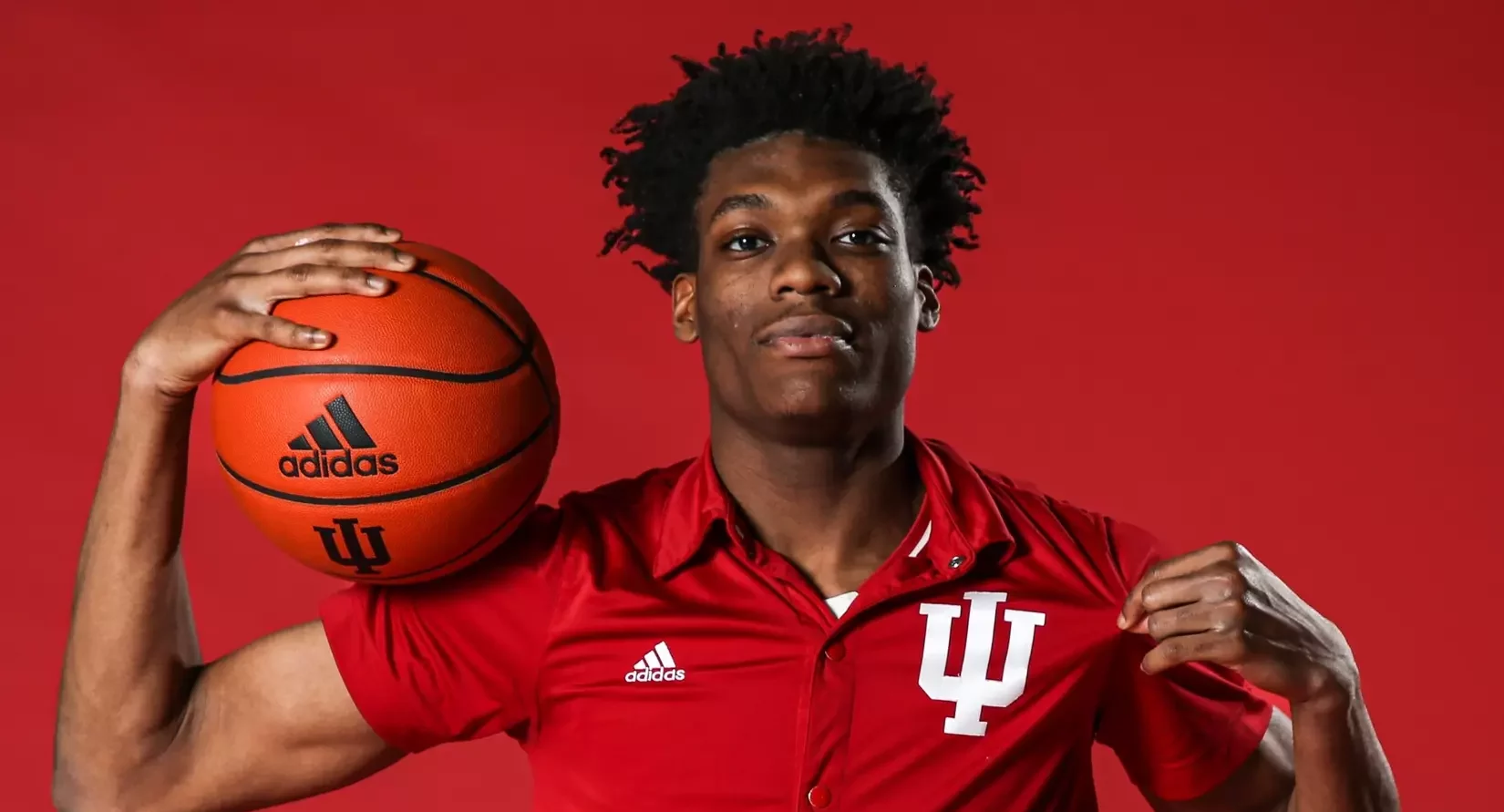 Indiana basketball came into this offseason with many, many spots to fill with players like Trayce Jackson-Davis, Jalen Hood-Schifino, Race Thompson, and others departing from the program. With only two signees in the 2023 class, it was well-known that Mike Woodson and the Hoosiers were going to have to hit the transfer portal aggressively, especially when it came to rounding out the frontcourt.
Heading into the summer portion of the offseason and only one scholarship remaining, the Hoosiers did an outstanding job of filling the spots on the floor they needed with a total of three incoming freshman and three players out of the transfer portal all coming in.
The Indiana Hoosiers brought in many new faces into the men's basketball program for the upcoming 2023-24 season. Today, we take a look at senior forward Anthony Walker and discuss what he brings to Indiana, what his role will be, and more.
Other Players in this series: Mackenzie Mgbako, Kel'el Ware, Gabe Cupps, Payton Sparks, Jakai Newton
Where He Comes From
Walker, a Baltimore, Maryland native, committed to Miami (FL) as part of the 2019 recruiting class and was rated as a three-star power forward in most national rankings. He was ranked as the No. 228 player in the 2019 class in the 247Sports composite rankings.
He spent four years at the University of Miami (FL) where he played in a total of 125 games (19 starts) and averaged 4.9 points and 2.5 rebounds in 15.1 minutes per game.
As a sophomore, Walker produced his best season for the Hurricanes where he averaged 9.6 points and 4.7 rebounds per game. He started 16 of 26 games that season and scored in double-digits 14 including having five double-digit rebounding games that year.
Walker was also a part of Miami's big run in the NCAA Tournament last season. In the five games that the Hurricanes played in, Walker contributed 2.4 points in 9.0 minutes per game. He also scored four points and had two rebounds in the 85-69 win over Indiana in the Round of 32.
In his final season at Miami, Walker was mostly used in spot minutes off of the bench for the Hurricanes. After four seasons with the Hurricanes, Walker entered the transfer portal as a grad transfer.
What He Brings
After a visit with Indiana, Walker announced he was committing to the Hoosiers on April 29th and spending his final year of eligibility in Bloomington.
To makes things simple, Walker brings in experience, elite athleticism, and depth to Indiana's frontcourt. With Mike Woodson needing to revamp the Indiana frontcourt with more athletic post players, Walker is almost a perfect fit for the Hoosiers' system.
At 6-foot-9, Walker plays with an outstanding motor for his size on both ends of the floor.
On the offensive end, Walker plays overall very well off the ball and is at his best when he can use his elite athletic ability to make plays around the rim. An underrated part of Walker's offensive game is his ability to score off the dribble from the wing. While he may be a little out of control at times when he puts the ball on the floor, his quickness and athleticism allows him to fly around the floor.
His defensive game may be the most important thing he brings to this Indiana team. Last year, Walker ranked 13th in the ACC that season in block percentage, while also placing second on Miami in blocked shots. Walker's elite motor and high vertical make him someone that will be able to hopefully contest shots at a consistent rate for Indiana.
To go along with what he is going to bring on the floor, he also provides the depth that Mike Woodson and staff needed to fill in the frontcourt this offseason while also providing a great amount experience to help this younger Indiana roster.
What His Role Will Be
With the way the roster and frontcourt is shaped to be for Indiana in the 2023-24 season, Walker's role will likely be very similar to what it was at Miami.
Players like Malik Reneau, Kel'el Ware, and Mackenzie Mgbako are expected to get the majority of the minutes in the frontcourt for the Hoosiers, which leaves guys like Walker and Ball State transfer center Payton Sparks likely having similar roles as guys that will provide the spot minutes needed here and there.
The most important role that Walker will provide to Indiana, other than frontcourt depth, is the experience and leadership needed for this young Hoosiers team. Other than senior point guard Xavier Johnson, Walker has played the most college basketball on this Indiana roster.
Walker knows what it is like play at the high major level playing in the ACC, and also what is takes to make a deep run in the NCAA Tournament. He will be a great leader for the frontcourt of Indiana.
To sum this up, if Walker can produce on both ends of the floor in the minutes he gets as well as help lead the young guys, he could end up being a very underrated addition to the Indiana program this offseason.
Notable Quote
"Anthony has been a winner at the high school level and in college and brings a wealth of experience and knowledge to our program," said Indiana head coach Mike Woodson. "He is a veteran player who is very athletic and has great length. He's very active on the defensive end and we love his competitiveness."
Make sure to follow Hoosier Illustrated on Twitter @Indiana_FRN and YouTube to stay up to date on all of the news, updates and coverage of Indiana University athletics.