Indiana Basketball Newcomer Focus: Sophomore center Kel'el Ware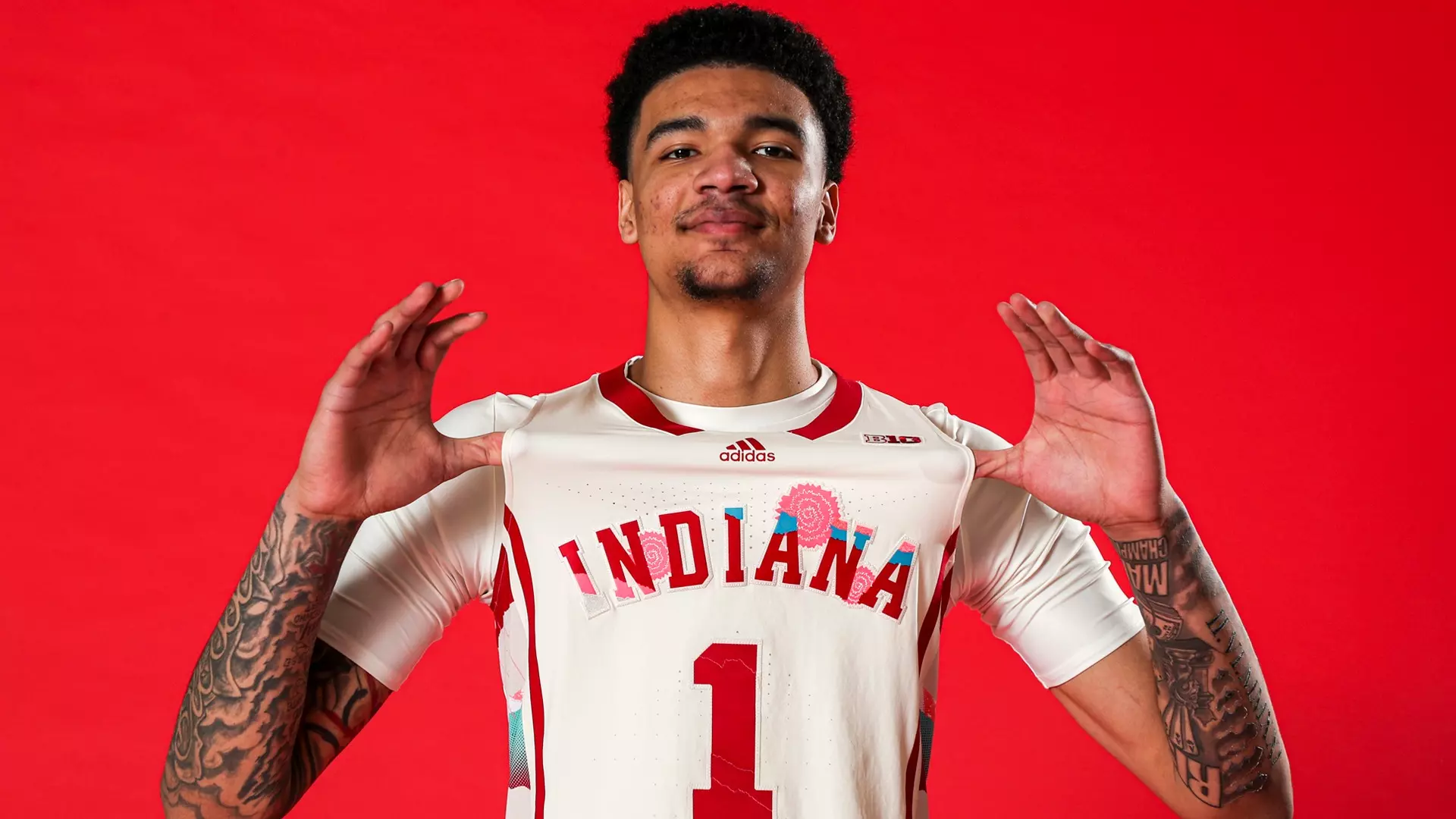 Indiana basketball came into this offseason with many, many spots to fill with players like Trayce Jackson-Davis, Jalen Hood-Schifino, Race Thompson, and others departing from the program. With only two signees in the 2023 class, it was well-known that Mike Woodson and the Hoosiers were going to have to hit the transfer portal aggressively, especially when it came to rounding out the frontcourt.
Heading into the summer portion of the offseason and only one scholarship remaining, the Hoosiers did an outstanding job of filling the spots on the floor they needed with a total of three incoming freshman and three players out of the transfer portal all coming in.
The Indiana Hoosiers brought in many new faces into the men's basketball program for the upcoming 2023-24 season. Today, we take a look at sophomore center Kel'el Ware and discuss what he brings to Indiana, what his role will be, and more.
Other Players in this series: Mackenzie Mgbako
Where He Comes From
Ware, a Little Rock, Arkansas native, originally committed to play college basketball at Oregon as part of the 2022 recruiting class and was rated as a five-star power forward in most national rankings. He was ranked as the No. 7 overall prospect in the 2022 class and was the No. 3 center in the class.
Ware was also a McDonald's All-American.
Ware only played one season with the Ducks were his role was not as large as you would imagine it would be as a former five-star. As a freshman, Ware only averaged 6.6 points, 4.1 rebounds and 1.3 blocks per game. He did played in 35 games, including four starts, averaging 15.8 minutes a game. He was, however, sixth in the Pac-12 in total blocks.
Coming into the 2022-23 season, Ware was originally projected to be a NBA lottery pick but due to his diminished role, he was forced to play another season of college basketball and continue to showcase and improve his overall game.
After just one season with the Oregon Ducks, Ware entered the transfer portal. Once he entered the portal, Ware was ranked the No. 2 overall transfer in the 247Sports portal rankings.
What He Brings
After a visit with Indiana, Ware announced via his Instagram he was committing to the Hoosiers on April 10th. He was Indiana's first major recruiting win of the offseason.
He comes to Indiana with three years of eligibility left.
When looking at Ware's scouting report as a player, he bring many things to this Indiana program along with his unlimited amount of potential. At 7-feet, 215-pounds, Ware is an extremely athletic post and his lanky length allows him to be a problem around the basket on both ends.
Offensively, he can provide multiple options that last year's Indiana bigs could not do at times. While he is still raw in some aspects of his offensive game, he does have the ability to finish at the rim at a high level due to his elite his athleticism. Ware is also a guy that can stretch the floor, something that Mike Woodson has been trying to get out of his bigs the last two years. In his freshman season at Oregon, he shot 15-of-55 from three (27.3 percent).
On the defensive end, Mike Woodson and Indiana bring yet another tough rim protector and shot blocker. Last season, Ware averaged 3.3 blocks per 40 minuets and had a defensive rebound rate of 21.7 percent. He is versatile enough to not only guard the post, but can get out at times to guard the stretch four around the perimeter due to his athleticism and skill.
Overall, Ware brings in the ability and potential to defend, rebound, and stretch the floor at a high rate.
What His Role Will Be
With the way this Indiana team is currently shaped to be, it is very likely that Ware will be starting alongside returning sophomore big Malik Reneua to make up the Hoosiers' starting frontcourt.
As we have seen in the past, Mike Woodson is not afraid to play two bigs at once. As Indiana tries get Malik Reneua to play in his more natural, stretch-four position, Ware coming in and filling the Trayce Jackson-Davis type role would be very beneficial for the Hoosiers and would allow that starting front court to be much more athletic than what fans have seen in the previous years.
When Ware entered the transfer portal, he was looking for a more prominent role that he just could not carve out at Oregon. When Indiana's frontcourt took a massive hit with the departures of Jackson-Davis, Race Thompson, Jordan Geronimo, and Logan Duncomb, the opportunity came for Ware to come in and play major minutes for the Hoosiers next year.
With the goal and potential of Ware still playing in the NBA, him playing increased minutes under Mike Woodson was almost a no-brainer. Honestly, the pitch from Woodson was simple: come to Indiana and get that same development that Trayce Jackson-Davis had over the last two years and go be a lottery pick next year.
As long as he can shave off some of the rawness, finetune his game a bit more, and play on both ends with a constant high motor, Ware will have a huge role in how successful this Indiana basketball team is next season.
Notable Quote
"To prove everybody wrong. About everything people were saying about me last year," Ware said about being ready to make big impact for Indiana basketball. "I just feel like I needed to get stronger and needed another year of college to develop my body more. I feel like we (Indiana) have a great team. We can make something happen, especially with the recruits coming in. The team that was there last year with X (Xavier Johnson), (Trey) Galloway. I feel like we are going to be great next year."
Make sure to follow Hoosier Illustrated on Twitter @Indiana_FRN and YouTube to stay up to date on all of the news, updates and coverage of Indiana University athletics.