Indiana Basketball: Jalen Hood-Schifino No. 21, Trayce Jackson-Davis No. 37 in latest 2023 NBA Mock Draft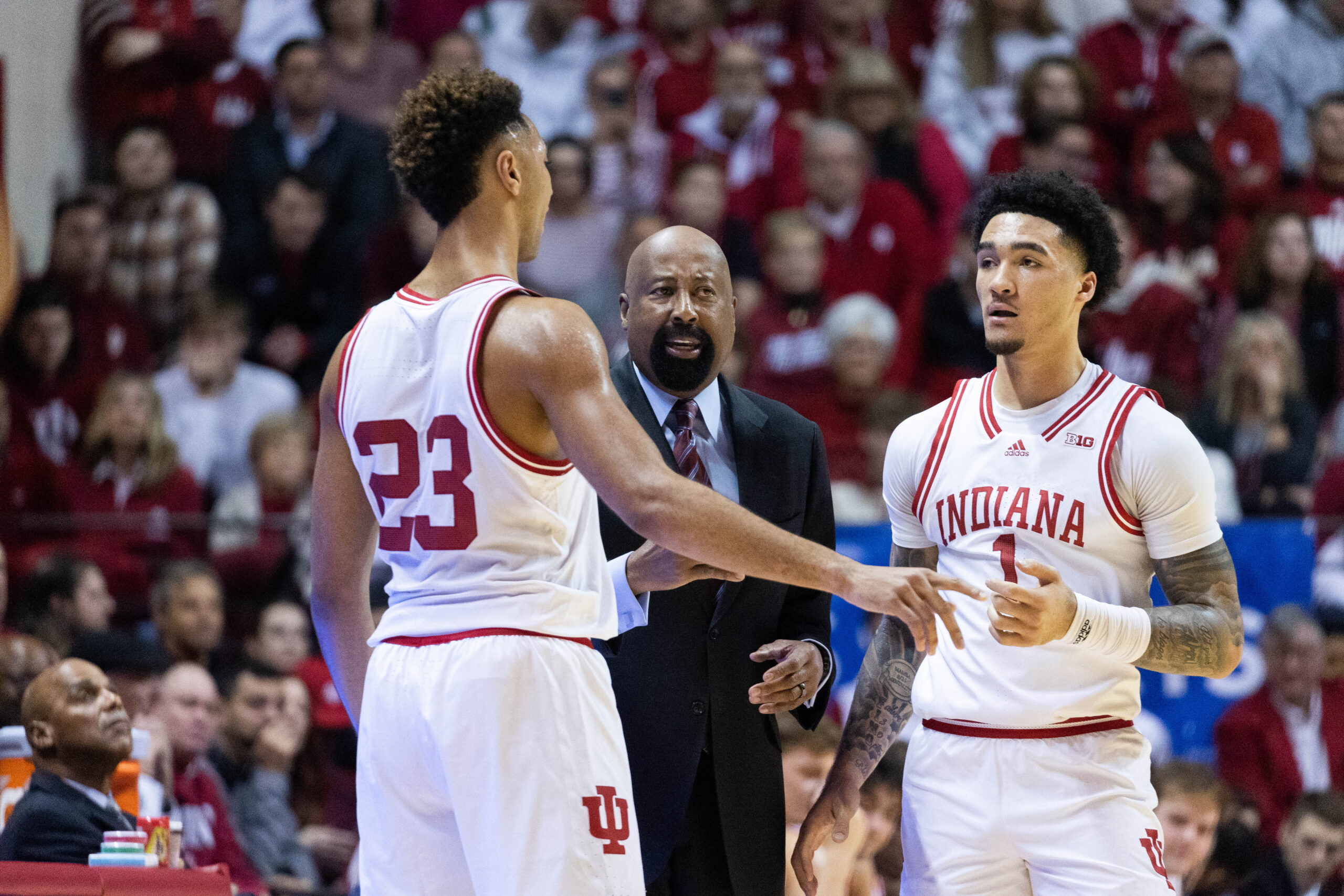 The latest Bleacher Report 2023 NBA Mock Draft by Lead Scout/NBA Draft Insider Jonathan Wasserman was released last night after the lottery reveal and Indiana basketball standouts Jalen Hood-Schifino and Trayce Jackson-Davis were featured.
Hood-Schifino was predicted to be selected in the first round at the No. 21 spot by the Brooklyn Nets while Jackson-Davis' projection was to go in the early second round at the No. 37 spot to the Oklahoma City Thunder.
Both former Hoosiers are currently participating in the NBA Draft Combine in Chicago Wintrust Arena and the Marriott Marquis.
In his lone season at Indiana, Jalen Hood-Schifino proved to be one of the top freshman in the country this past year averaging 13.5 points, 4.1 rebounds, and 3.7 assists in 32 total games. He was named Big Ten Freshman of the Year this season as well as All-Big Ten Second-Team.
He was the first Indiana player since Eric Gordon to have multiple 30+ point games in his freshman season.
"Brooklyn could pair Spencer Dinwiddie with another wing-sized ball-handler in Hood-Schifino, whose NBA fanbase gradually grew with his budding flashes of pull-up shot-making and flashy passes," Wasserman explained. "He'll get looks earlier than this in the late lottery and teens."
After leaving the Hoosiers as one of the all-time Indiana greats, Trayce Jackson-Davis heads into his next chapter in his basketball career trying to reach his goal of playing in the NBA. In his four years in Bloomington, he lead the program in rebounds (1,143) and blocked shots (270) and was third in scoring (2,258) and double-doubles (50). He was also named a consensus First-Team All-American and unanimous First-Team All-Big Ten selection last season.
He averaged 20.9 points, 10.8 rebounds, 4.0 assists and 2.9 blocks per game this past season for Indiana.
"Even if Jackson-Davis never adds a jump shot, the Thunder could still find use for his ability to create high-percentage shots from the post with his footwork and passing," said Wasserman.
Only time will tell where Hood-Schifino and Jackson-Davis officially land, but both former Hoosiers have a great opportunity to showcase the amount of upside each player possesses at the NBA level.
The 2023 NBA Draft is on June 22 in New York.
Make sure to follow Hoosier Illustrated on Twitter @Indiana_FRN and YouTube to stay up to date on all of the news, updates and coverage of Indiana University athletics.