Indiana Basketball: NBA Combine measurements for Jalen Hood-Schifino, Trayce Jackson-Davis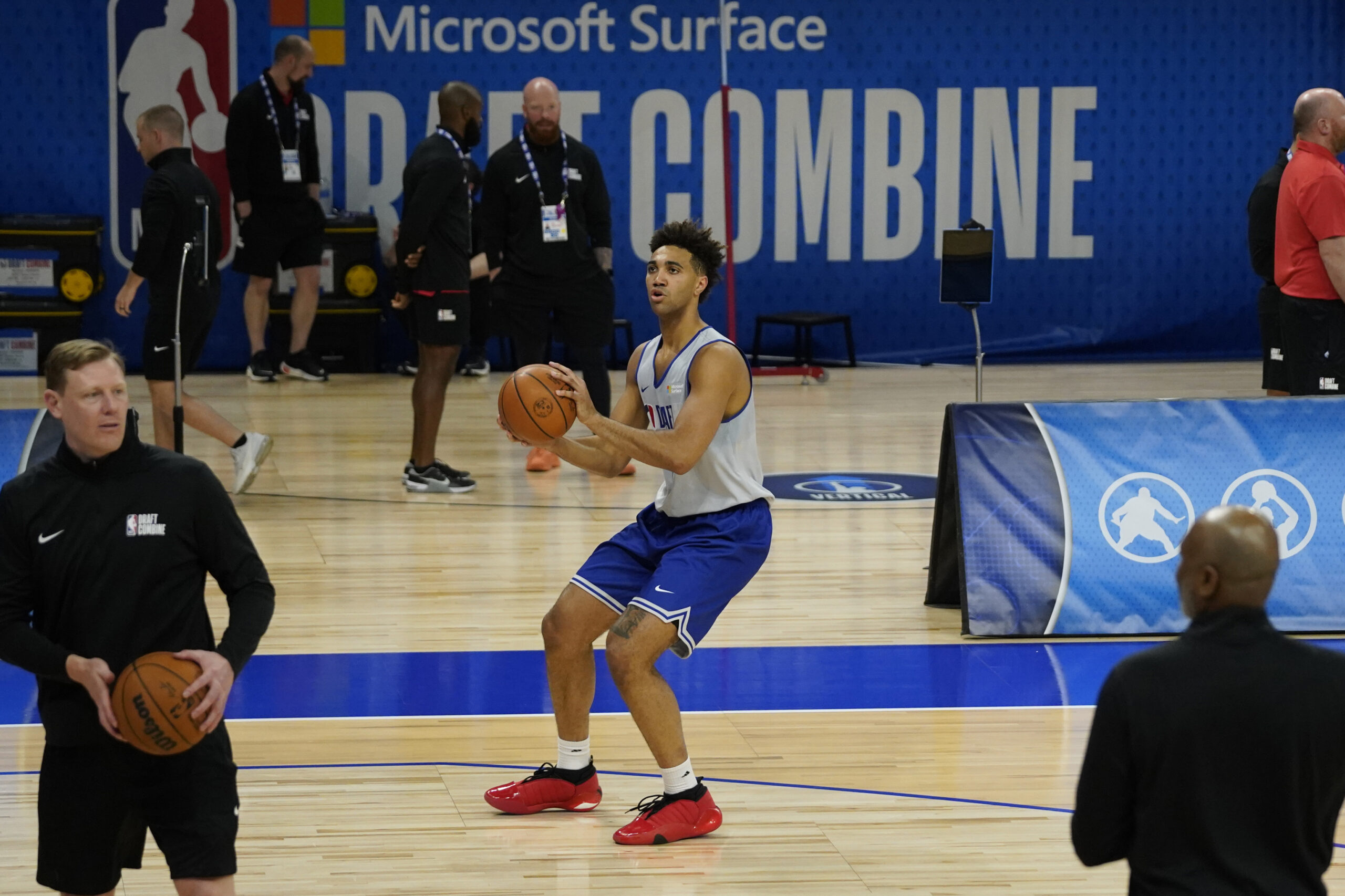 The 2023 NBA Draft Combine began on Monday and will run through the end of the week. Included in the 78 invitees are two Indiana basketball standouts.
Both Jalen Hood-Schifino and Trayce Jackson-Davis began their combine on Monday, taking part in their official measurements.
While Trayce Jackson-Davis took part in some of the physical testing, Hood-Schifino elected not to. For most players expected to go in the first round, especially near the lottery, that is not unusual.
Currently, Hood-Schifino is slated to go anywhere from late-lottery to mid 20s in the first round. Jackson-Davis has been a bit more sporadic. He has been projected anywhere from late-first round to mid-second round.
Neither Indiana basketball player is listed, or expected, to take part in Tuesday's 5-on-5 scrimmages.
Below are the official NBA Combine measurements from Monday.
Jalen Hood-Schifino Measurements:
Hand length (inches): 9.00
Hand width (inches):9.75
Height without shoes: 6'4.25″
Standing reach: 8'4.25″
Weight: 216.6
Wingspan: 6'10.25″
Trayce Jackson-Davis Measurements:
Hand length (inches): 9.25
Hand width (inches): 10.75
Height without shoes:6'8.25″
Standing reach: 8'10.00″
Weight: 240.4
Wingspan: 7'1.00″
Lane agility: 11.8 seconds
Shuttle run: 3.16 seconds
Three quarter sprint: 3.20 seconds
Standing vertical leap: 33 inches
Max vertical leap: 36.5 inches
Make sure to follow Hoosier Illustrated on Twitter @Indiana_FRN and YouTube to stay up to date on all of the news, updates and coverage of Indiana University athletics.