Indiana basketball in the 'upper tier' for five-star point guard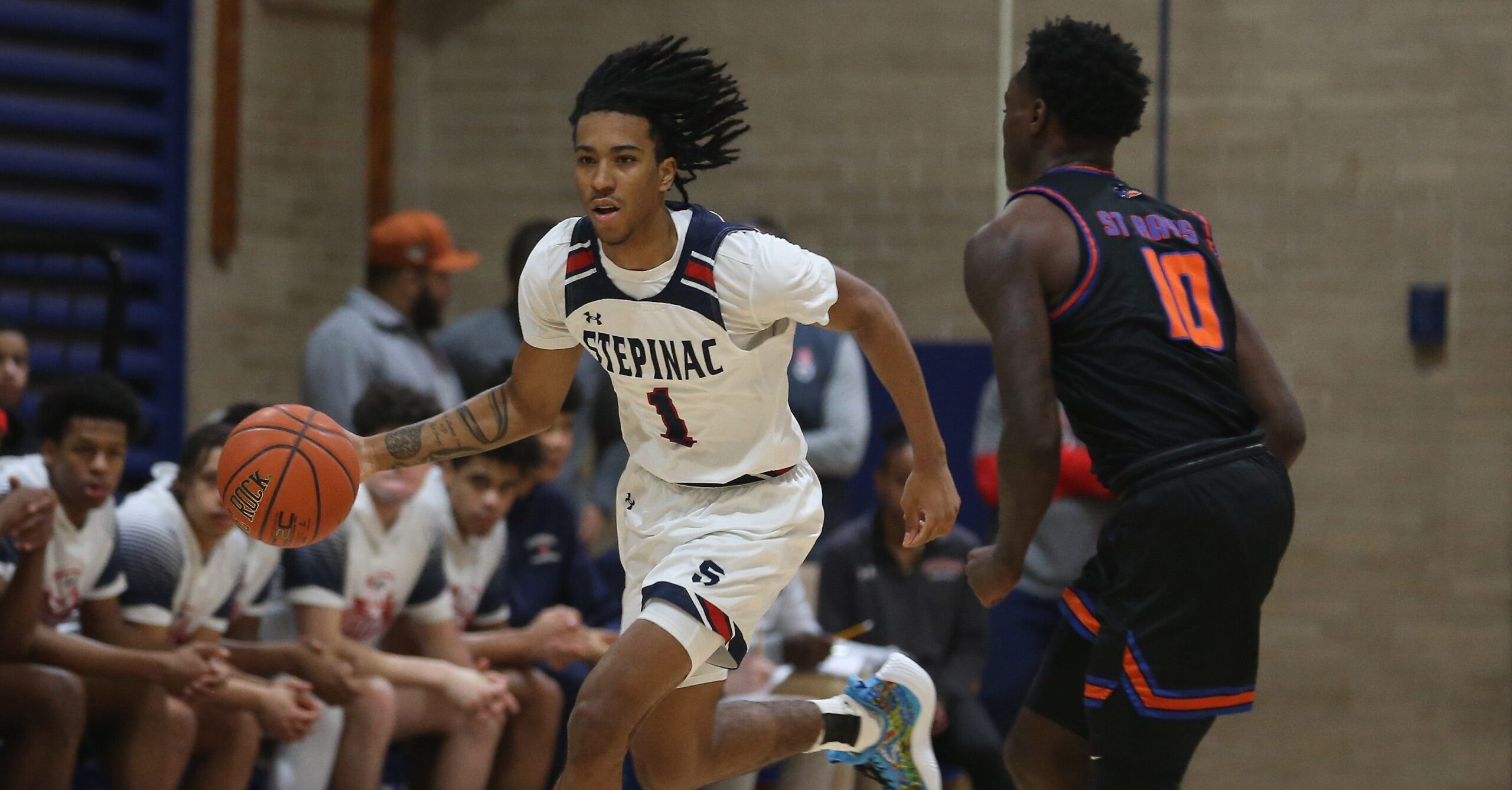 The 2024 recruiting cycle is an extremely important one for the Indiana basketball program. Not only are the Hoosiers involved with numerous five-star prospects, they are in the lead group for multiple as well.
One of those is five-star point guard Boogie Fland.
Fland has a top eight of Indiana, Kentucky, Alabama, Michigan, North Carolina, Maryland, UConn and St. John's and has already taken official visits to Indiana. North Carolina and Michigan.
He has visits to Kentucky, Alabama and Maryland in September — in that order.
Much of the talk surrounding Fland throughout his junior season revolved around North Carolina. Once the Tar Heels landed five-star point guard Elliot Cadeau, it slowed down some of that talk. That's when Indiana basketball got heavily involved.
Fland took a visit to Indiana in June and came away impressed by the program and Mike Woodson. So did his father.
"Mike (Woodson) is great. He been around the NBA half his life but not only is he a good coach and basketball player but he is also a good person," Fland told HoosierIllustrated.com "He genuinely loves his players and he definitely could've stayed and worked as a head coach in the NBA but he wanted to have an impact on young men's lives so they know what it takes to get to that next level and so that he can be apart of the process in guiding them to be the best they can be."
"Some of the key takeaways I had from the visit was that Indiana, the state itself is BIG on basketball. You have schools that are BIG on sports and IU is all basketball. So I loved that cuz it means they stand strongly behind their players and the University," Fland's father added. "Another thing is that the connection coach Woodson has with his players. They really adapt to him and listen in a grandfather way. Like he's a players coach."
Related: 2024 top-10 point guard Boogie Fland discusses Indiana basketball visit
After a summer that didn't bring many visits, Fland's fall schedule is very busy. Because of that, his recruitment is still a ways off from winding down, as it should be for a top-10 prospect.
But, as things stand now, there are a trio of programs standing out to Fland. According to 247Sports National Basketball Director Eric Bossi, Indiana, Kentucky and UConn are the three that 'appear to be in the upper tier'.
"He's seen St. John's and UConn unofficially and took junior year officials to Indiana, Michigan and North Carolina. He gets back on the visit trail next weekend when he heads to Kentucky and he'll then see Alabama on the weekend of the 22nd and round out the month of September with a trip to Maryland. After seeing the Terps he will have been on campus at all of his finalists," Bossi wrote. "Fland is one where speculation is all over the place and there hasn't been a lot of quality behind the scenes intel over the past few months. We'll see how these potential visits could change things, but Indiana, Kentucky and UConn have come up a lot during conversations with sources and appear to be in the upper tier but there's still plenty to be decided with Fland and his recruitment is for the most part mysterious."
Sources have echoed that to HoosierIllustrated regarding where Indiana stands. The visit to Indiana was a very good one that put the Hoosiers in a strong spot.
While Fland doesn't have anything else set up to return to Indiana, head coach Mike Woodson will be out to visit the five-star guard this month. Woodson is set to speak at the New York Basketball Coaches Clinic at Archbishop Stepinac (NY) high school on September 13 — the same high school where Fland plays. He is expected to see Fland when he's out east.
As a junior, Fland averaged 18.1 points, 4.2 rebounds, 3.7 assists and 2.0 steals per game. He shot 34.6 percent from three (62-of-179). Playing for the PSA Cardinals on the Nike EYBL Circuit, Fland averaged 15.0 points, 3.8 rebounds and 2.8 assist per game during the regular season this summer.
Fland is ranked the No. 9 overall prospect in the 247Sports Composite Rankings. He is the No. 2 overall combo guard.