'He's going to be a great asset for Golden State': Jay Bilas on former IU basketball forward Trayce Jackson-Davis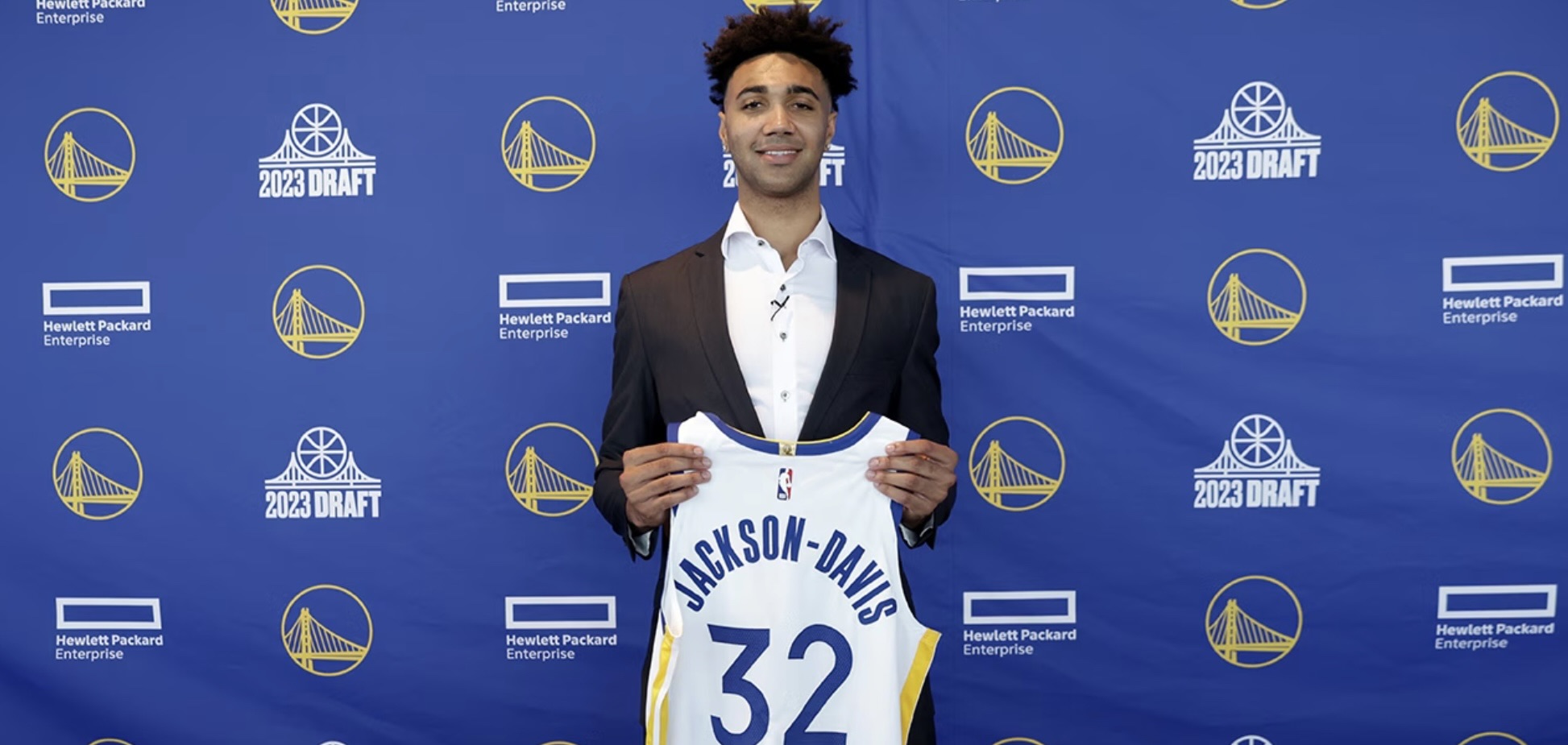 It was a delayed debut for former IU basketball standout Trayce Jackson-Davis during Summer League play, but it seems well worth the wait. In two Vegas Summer League games he averaged 16.0 points on 14-of-21 from the field and 8.5 rebounds a game.
The 57th overall draft pick in June's NBA Draft, Jackson-Davis fell more than what people expected. That included the Golden State Warriors and other national media.
"Ten years ago, Trayce Jackson-Davis is a lottery pick," ESPN analyst Jay Bilas told NBC Sports Bay Area podcast 'Dubs Talk'.
This season Jackson-Davis averaged 20.9 points, 10.8 rebounds, 4.0 assists and 2.9 blocks per game. He was a consensus First-Team All-American and unanimous First-Team All-Big Ten selection.
While his scoring and rebounding are the consistent part of his game, the development he made with his athleticism and playmaking stood out to numerous NBA executives this season.
In today's NBA, having a stretch forward is something that most teams need. Not only does it open up the offense in normal half court sets, it allows for more versatility during fast breaks. The ability to not only use ball screens for pick and roll opportunities but also pick and pop has increased every single season.
Though Jackson-Davis didn't shown the ability to be productive in pick and pop situations during his IU basketball career, his ability as a passer and rim runner shined.
"I think teams were able to see his playmaking and defense take a step, with his PnR (pick and roll) defense previously being a big knock on him he's probably still inconsistent but above average at this point and every team loves having the ability to play through big's, especially since most PG's in the NBA are more combo guards than true PG's," an anonymous NBA Scout told HoosierIllustrated.com. "Coaches increasingly appreciate and know how to use versatility at each position, so this gives you someone else on the floor that can make plays for others."
"He's very good in pick-and-roll situations. When he rolls to the basket, he rolls with tremendous athleticism. He's a lob threat," Bilas said. "I think he's going to be a really good player for Golden State."
His ability as a rim runner in the Golden State offense is very appealing. It's a role that Jackson-Davis sees himself contributing in right away.
"The way they space the floor, getting guys open, setting ball screens, flipping to the rim, dunks lobs, doing stuff of that nature," Jackson-Davis said on how he can help the Warriors. "I think that's how I'll be able to contribute to this team."
Overall, Bilas shares the same sentiment — Jackson-Davis and Golden State are a very good match for each other.
"But he's super explosive. Another lefty, he's good on the block. You're not going to park him down there, but he can go in there. He's a big-time rebounder. He can protect the rim. With his athleticism and strength, he's going to be a great asset for Golden State. To steal him at 57, that's pretty impressive."
Below is the full show and segment with Jay Bilas.
Make sure to follow Hoosier Illustrated on Twitter @Indiana_FRN and YouTube to stay up to date on all of the news, updates and coverage of Indiana University athletics.