Watch: Feature video on Jalen Hood-Schifino's path to the NBA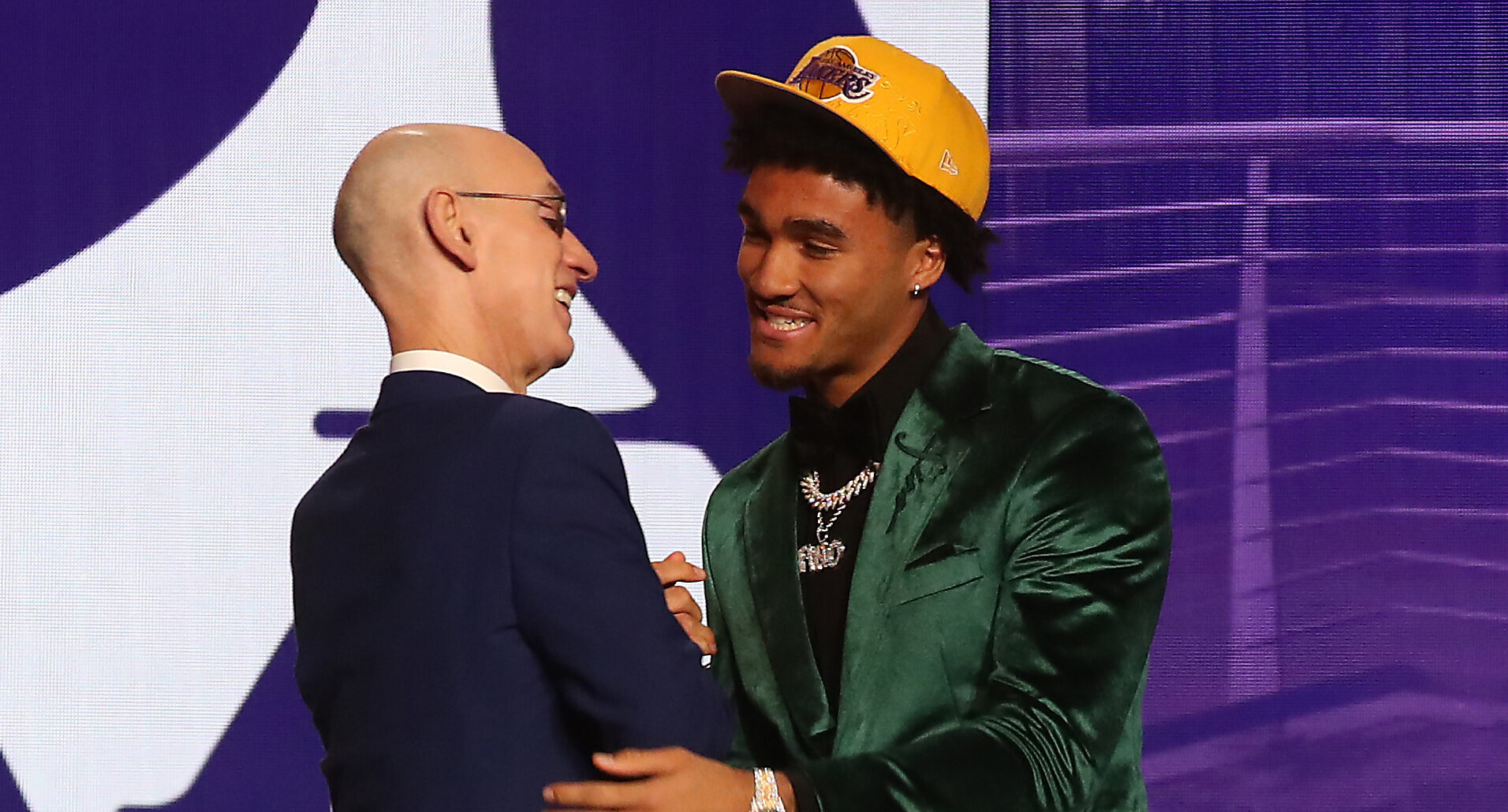 Former Indiana basketball standout guard Jalen Hood-Schifino is entering his rookie season with the Los Angeles Lakers after a successful — but brief — stint in Bloomington.
Not only was it his dream to get to the NBA, playing for the Lakers was also a dream of his. His favorite player growing up was Kobe Bryant.
From on the court skills to his mindset and approach off of the floor, Hood-Schifino took bits of what Bryant did and molded that into his game and life. So, to hear his name called by the organization that Bryant played his entire career for, it was a moment of a lot of emotions.
"It's honestly really crazy and kind of hard to say how I feel because growing up I was a big Kobe fan. I was always watching his videos, watching the Lakers," Hood-Schifino said post-selection. "For me to get drafted by the Lakers is kind of surreal and kind of crazy.
"I'm not really a person who gets too high or too low. Today, my emotions were like a roller coaster So it was everywhere. To finally get that call and hear my name called, it was kind of like a relief. But yeah, like I said, I was super happy, super excited. It was just a great moment."
Hood-Schifino was selected No. 17 overall in this summer's NBA Draft. In his lone season with the Indiana basketball program, he was named Big Ten Freshman of the Year while averaging 13.5 points, 4.1 rebounds and 3.7 assists per game.
Hood-Schifino was selected for a feature video for 'Playmaker'. The video goes in-depth about his season at IU, hearing his name drafted by the Lakers, his 'F.I.N.O' brand that is an acronym that stands for 'Failure Is No Option' and more.
The full feature of Hood-Schifino is below.
"Failure is no option"

Since 7th grade, Jalen Hood-Schifino has had the confidence in himself to make it to the league. Inspired by Kobe Bryant, watch how the young playmaker from Indiana University became a Los Angeles Laker.

League Dreams: The Way to be Great Episode 3.… pic.twitter.com/CHQgIPb9z5

— Playmaker (@playmaker) August 4, 2023
Make sure to follow Hoosier Illustrated on Twitter @Indiana_FRN and YouTube to stay up to date on all of the news, updates and coverage of Indiana University athletics.