ESPN analyst names Indiana football addition among most impressive transfers this season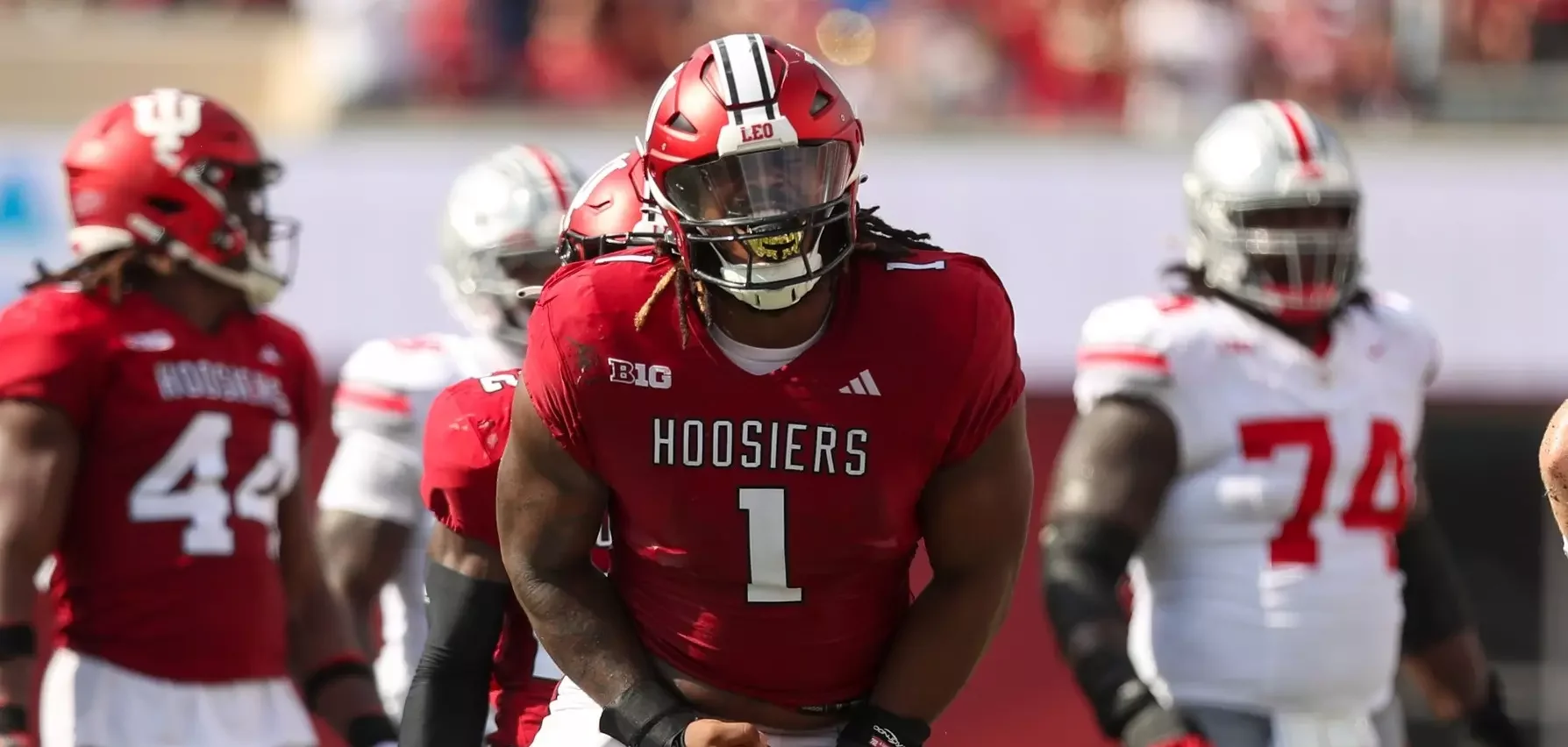 The Indiana football program has had a dominant defense through two weeks, a reason why there is a lot of optimism about the remainder of the season.
After disappointing 2021 and 2022 years from the Indiana defense, head coach Tom Allen went out and landed numerous transfers to rebuild that group. And, he may have landed one of the top transfers in this offseason's cycle.
While Colorado's Shedeur Sanders has stolen the headlines, there are quite a few other transfers that have stood out around the country.
"Indiana defensive end Andre Carter, a transfer from Western Michigan. He had two tackles for loss and a pass breakup in the opener against Ohio State and flustered the Buckeyes' new tackles. 'He's been in the fire, so it's not a big moment for him," Indiana defensive coordinator Matt Guerrieri told me of Carter, a second-team All-MAC selection in 2022 with seven sacks and 13.5 tackles for loss. 'To have a guy that's had double-digit sacks and TFLs going on and having that confidence playing against guys who are maybe a little bit less proven'," Rittenberg wrote.  "Carter, part of IU's sizable transfer haul this offseason, was named a captain before the season. He has four tackles for loss and a sack through two games. "Strength is his biggest strength; he's a physical, physical dude," Guerrieri said of 6-foot-5, 270-pound Carter."
Andre Carter's four tackles-for-loss this season are the most by any Indiana football player through two games of the season since 2004. He's added eight tackles and one sack.
The Indiana football defense ranks of fourth in the Big Ten in terms of defensive efficiency and second in third down defense.
The Hoosiers held Ohio State to just 23 points in week one and gave up just 93 total yards to Indiana State, the second fewest yards allowed by an Indiana defense since 1996.
"They didn't even have 100 yards of offense. So that's hard to do. I don't care who it is. And so, I'm still ticked about the fact that we didn't get a shutout," Allen said. " … I thought the second half response was excellent. I think we gave up 27 yards the whole half. So just want to see us finish. And I thought we did defensively. So it wasn't perfect, but pretty dang good."
Make sure to follow Hoosier Illustrated on Twitter @Indiana_FRN, Facebook and YouTube to stay up to date on all of the news, updates and coverage of Indiana University athletics. You can also listen to the Talking' Bout the Hoosiers podcast on Spotify.