Athlon Sports picks Indiana football last in Big Ten East preseason poll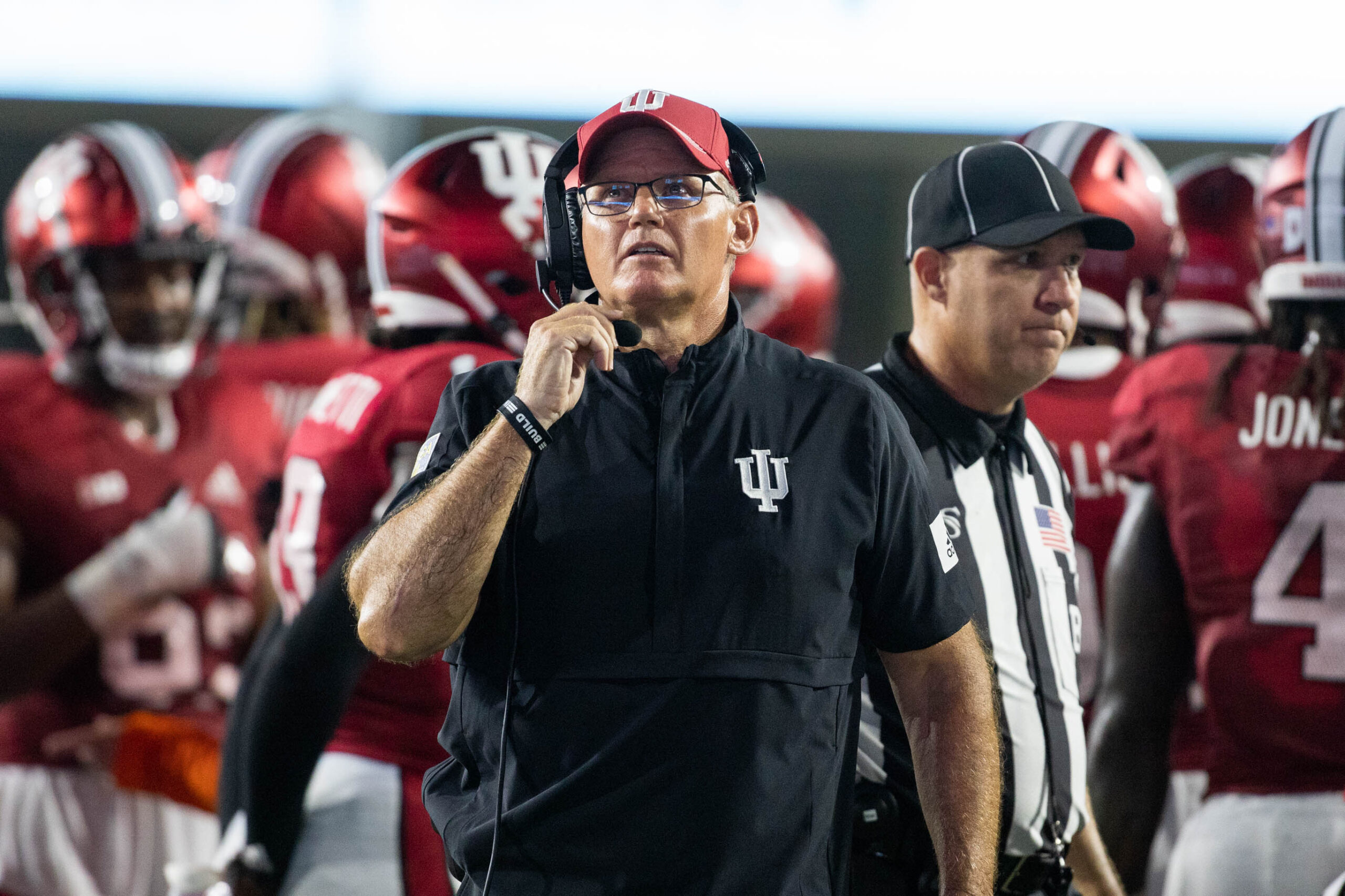 The 2023 season looms large for the Indiana football program. It is imperative that head coach Tom Allen takes the program back to what it was three years ago and away from the past two seasons.
According to Athlon Sports, however, Indiana is projected to come in last in the Big Ten East this season and finish with a 4-8 record. The Hoosiers are coming off of a 4-8 season in 2022 and are just 6-18 overall in the past two seasons.
A large reason for the recent struggles has been the lack of attention to detail and lack of mental and physical toughness. 'Toughness' — in both aspects — is the messaging Allen and the Indiana football staff are focused on portraying to the team this offseason.
"I feel like we made progress. I really wanted to develop our toughness as a team. That's a huge priority," Allen said during Spring practice. "… It's all going to be fourth quarter driven. It's all going to be how we're going to finish in the fourth quarter from a physical perspective. To be able to dominate your opponent in that situation. Win those third downs, win those critical downs. And you have to have an expectation that I don't get tired. They're the ones that get tired. That has to be built, and that's over the summertime."
Earlier this offseason, 247Sports came out with its Big Ten projections for the 2023 season and it was rather bleak for the Indiana football program. 247Sports projected Indiana to finish the season at 3-9 overall and 1-8 in Big Ten play.
Full Athlon Sports Big Ten East Division Projections:
1. Michigan (12-1, 8-1)
2. Ohio State (11-1, 8-1)
3. Penn State (10-2, 7-2)
4. Maryland (7-5, 4-5)
5. Michigan State (6-6, 4-5)
6. Rutgers (5-7, 3-6)
7. Indiana (4-8, 2-7)
Make sure to follow Hoosier Illustrated on Twitter @Indiana_FRN and YouTube to stay up to date on all of the news, updates and coverage of Indiana University athletics.