Indiana football enters phase two of prep work as a critical summer approaches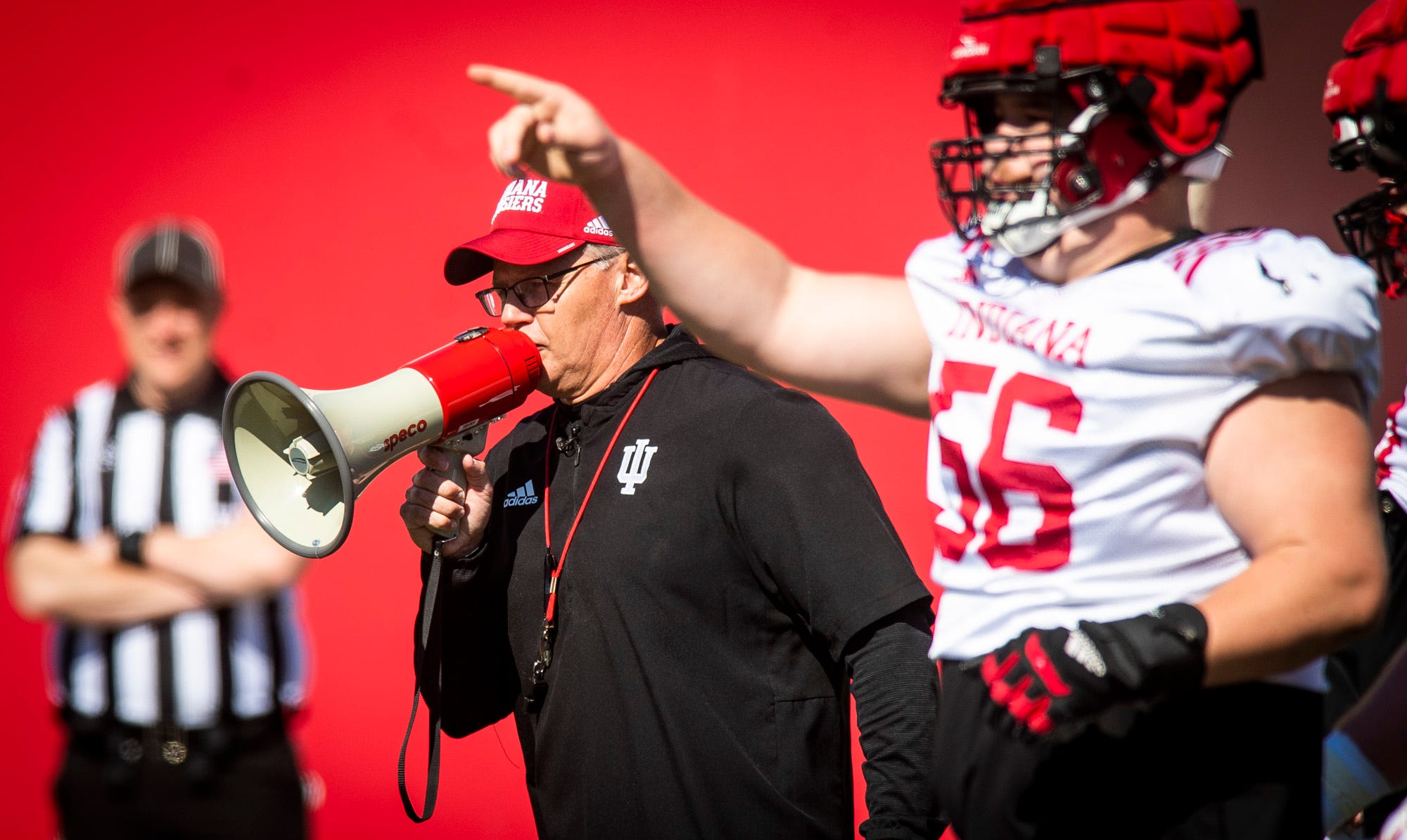 The first phase of the 2023 season for the Indiana football has come and gone. Wrapping up spring practice with its version of a spring game over the weekend, Indiana now heads into a critical summer.
With four months of preparation before taking the field on Sept. 2 against Ohio State, there is optimism that Indiana will return back to what it was a few years ago. But with that comes hard work and a summer that needs to be the best yet for Tom Allen and his program.
"This chapter (spring practice) is done, and now moving into the best summer we've had since I've been here," Allen said on Saturday. "Everybody has to elevate and continue to work, and that's what we need to do as a staff, our strength staff, who do a tremendous job of taking the baton now and finishing strong during the spring."
The next month and a half will serve as the building blocks for the rest of the offseason.
With the focus now on strength training before players arrive back for summer practice in June, Allen knows it's a critical time period where he needs the players to take responsibility and act like 'pros'.
"We talk about May mattering even though it's a time away for them," Allen said. "They have to still continue to train and work like a professional because that's what the pros have to do when their time is away. Be able to have a great plan and to come back to work on June 1st. It's a big part of our next step, and that all will be the focus right now.
"To me it's just about building the toughness to be able to finish the conditioning that you trust. They've given us OTAs now that we're able to do. That continues to kind of expand in our roles with those, and so there's going to be six of those in the month of June with our full staff, which is unprecedented in the past. So that allows you to be able to really prepare them in the month of June more than we ever have in the past. So that to me is a big, big deal."
In 2019 and 2020, Indiana was 14-7. The past two seasons have resulted in just a 6-18 record.
A large reason for that was due to the lack of attention to detail and lack of mental and physical toughness. 'Toughness' — in both aspects — is the messaging Allen and the Indiana football staff are focused on portraying to the team.
"I feel like we made progress. I really wanted to develop our toughness as a team. That's a huge priority," Allen mentioned. "… It's all going to be fourth quarter driven. It's all going to be how we're going to finish in the fourth quarter from a physical perspective. To be able to dominate your opponent in that situation. Win those third downs, win those critical downs. And you have to have an expectation that I don't get tired. They're the ones that get tired. That has to be built, and that's over the summertime."
So while the team won't take the field for a true game until September, the next few weeks will ultimately prove to Allen and his staff how good this Indiana football team can be this season.
"It's been a very, very positive spring," Allen said. "Excited about where we're at. Just have a lot of work ahead of us."
Follow Hoosier Illustrated on Twitter @Indiana_FRN to stay up to date on all of the news, updates and coverage of Indiana University athletics.