2024 running back prospect re-opens recruitment following Indiana football scholarship offer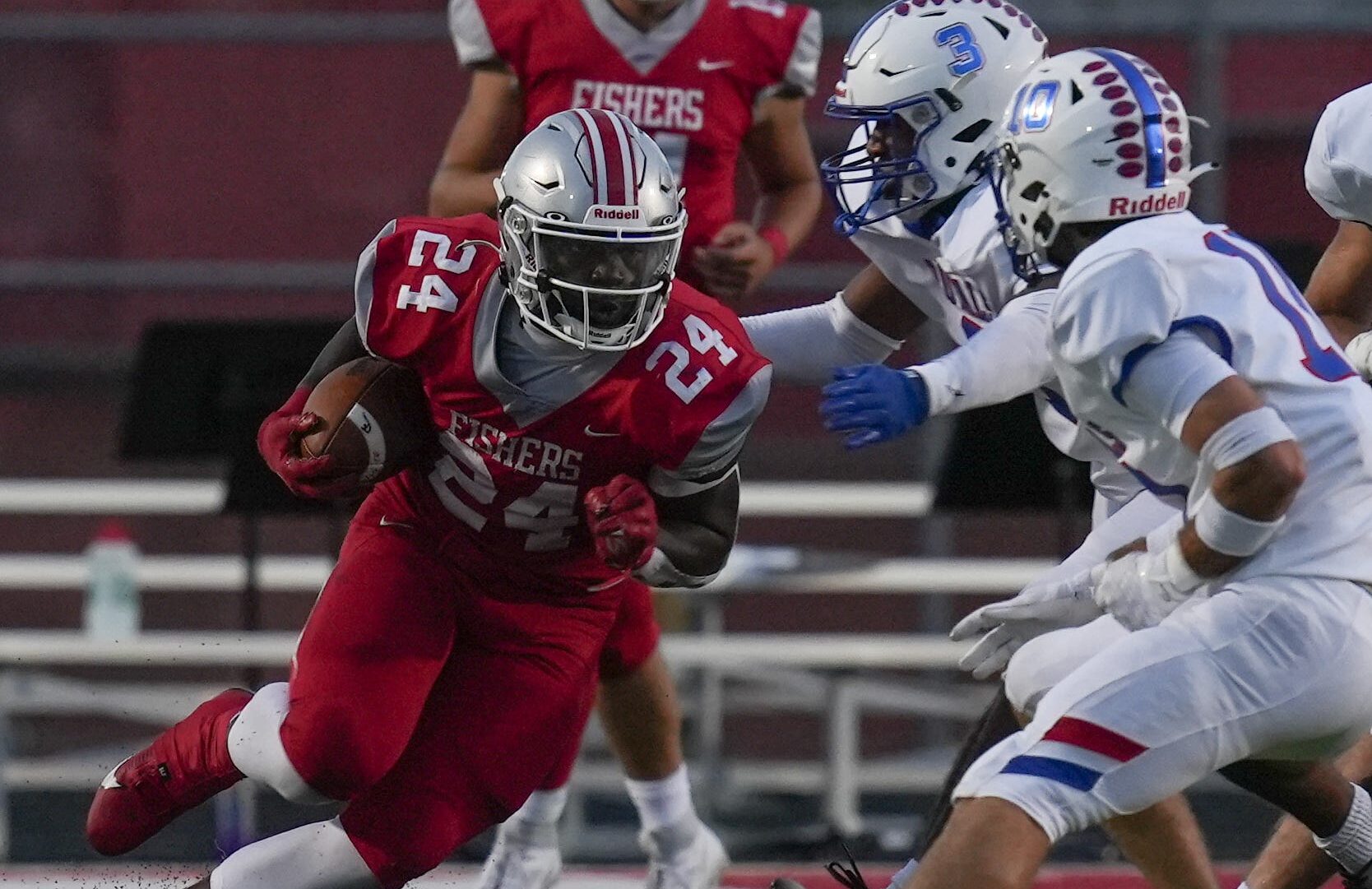 The Indiana football program could be close to landing another member of its 2024 recruiting class.
On Sunday, in-state three-star running back Khobie Martin re-opened his recruitment following an offer from the Indiana football program. Martin received an offer from the Hoosiers last week and it quickly made him re-think his next step.
Martin had been committed to Miami (Oh.) before the Indiana offer.
Before he committed to Miami, he had power five schools such as Indiana, Iowa State, Boston College and Iowa showing increased interest. He had other offers from Indiana State, Austin Peay, Eastern Kentucky, Ball State and Illinois State.
The Fishers (Ind.) back is coming off of a junior season in which he was named All-State, rushing for 1,194 yards and 16 touchdowns. He averaged 7.2 yards per carry.
Through four games this season, Martin is up to 715 yards and 11 touchdowns. He's averaging 7.9 yards a carry and 178.8 yards per game.
He had 285 yards and three touchdowns against rival-Hamilton Southeastern last week.
The Indiana football program currently has 14 commits in the 2024 class. If Martin were to commit to Indiana, he would be the first running back pledge of the recruiting class.
Make sure to follow Hoosier Illustrated on Twitter @Indiana_FRN, Facebook and YouTube to stay up to date on all of the news, updates and coverage of Indiana University athletics. You can also listen to the Talking' Bout the Hoosiers podcast on Spotify.