Indiana football adds transfer offensive lineman Drew Evans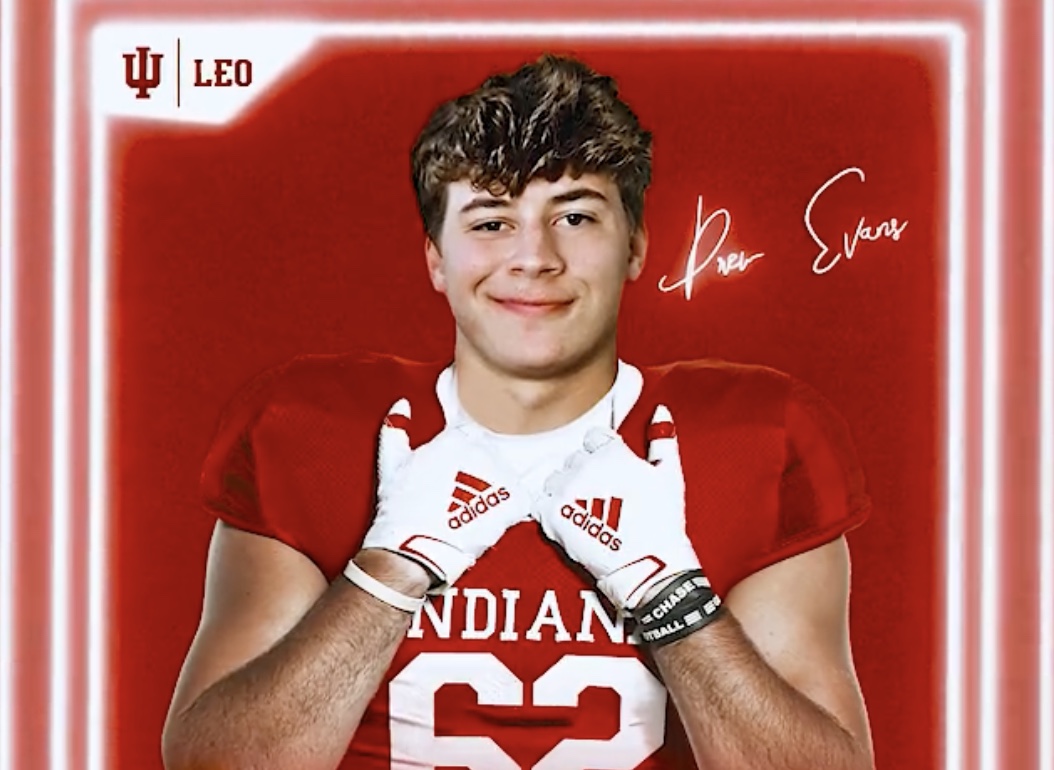 The Indiana football program added a late transfer as fall camp is underway as offensive lineman Drew Evans committed to the Hoosiers.
Evans is a 6-foot-4 and 300-pound lineman who transfers in from Wisconsin.
Evans was a preferred walk-on with the Badgers but will be on scholarship with Indiana, a source confirmed to HoosierIllustrated.com.
He follows offensive line coach Bob Bostad who is in his first season with the Indiana football program following a sting with Wisconsin.
"Bob (Bostad) has been a tremendous track record in our conference. I already feel like we've gotten better, certain things that he's brought," Indiana football head coach Tom Allen said at Big Ten Media Day. " … Got several guys that play a lot of football at that position for us. I'm excited for that group to lead us on our way on offense."
Evans was a three-sport athlete in high school at Fort Atkinson (Wisc.). He earned First-Team All-Conference honors as a senior.
Evans was part of the 2022 class and was rated the No. 35 overall player in the state in the 247Sports rankings.
As he entered his college career, Evans is projected as an interior offensive lineman.